As Trump campaign seizes on news of review of newly discovered emails, Clinton campaign chair Podesta says Comey allowed partisans to distort and exaggerate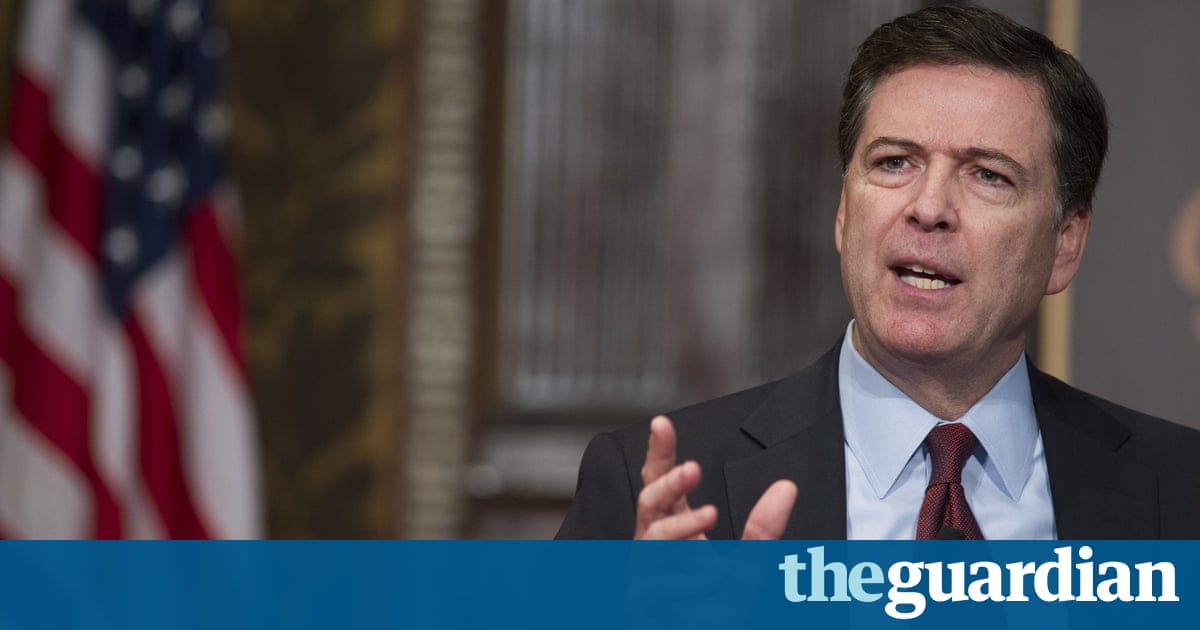 Hillary Clintons campaign chair on Saturday led a chorus of Democratic party fury over the FBIs decision to review a new batch of her staffs emails, which was announced just 11 days before the presidential election in a striking break with law enforcement tradition.
The Clinton campaign launched an extraordinary criticism of James Comey, the director of the FBI, who faced anger for his dramatic and late intervention in the race, which deviated from FBI protocol. Comey stood accused of betraying the bureaus political neutrality, and came under growing pressure to make public everything he knows.
The latest twist in a topsy turvy election arrived on Friday afternoon, when Comey said in a letter to Congress the FBI would review whether there was any classified information in new emails that appear to be pertinent to the investigation. In a carefully worded letter, the director said he wanted to supplement my previous testimony about the original Clinton email investigation, which he told Congress had closed this summer, and said: The FBI cannot yet assess whether or not this material may be significant.
On Saturday, Clinton campaign chair John Podesta said: By providing selective information, hes allowed partisans to distort and exaggerate in order to inflict maximum political damage and no one can separate what is true from what is not because Comey has not been forthcoming with the facts.
What little Comey has told us makes it hard to understand why this step was warranted at all.
It is entirely possible that the emails are duplicates of those already studied by the FBI in its earlier investigation into Clintons use of a private server while secretary of state, Podesta told reporters on a conference call, adding that Clinton would not be distracted in the final days of the campaign.
In July, the FBI closed that investigation. Comey said at the time that Clinton and her aides had been extremely careless but not criminal with their email practices.
Director Comey was the one who decided to take this unprecedented step, Podesta said, we now learn, against the advice of senior justice department officials who told him it was against longstanding department policy of both Democratic and Republican administrations.
Director Comey was the one that wrote a letter that was light on facts, heavy on innuendo, knowing full well what Republicans in Congress would do with it.
Its now up to him, who owes the public answers to the questions that are now on the table, and were calling on him to come forward and give those answers to the American public.
Law enforcement sources speaking anonymously told news outlets the new emails came from devices belonging to Anthony Weiner, the disgraced former congressman and estranged husband of Huma Abedin, one of Clintons closest aides. Agents uncovered the emails during an investigation into whether Weiner sent sexually explicit text messages to a teenage girl.
Podesta said Abedin had fully cooperated with the FBI investigation from the start. Shes been fully cooperative. We of course stand behind her.
Robby Mook, Clintons campaign manager, said: The more information that comes out, the more overblown this entire situation seems to be. That in turn has raised more questions about director Comey from his colleagues in law enforcement circles, to take this extraordinary step just 11 days out from a presidential election.
Mook highlighted a startling Washington Post report that senior officials in the justice department had warned Comey not to go public but he ignored their advice. He also claimed that, based on anecdotes from the ground, Clintons supporters were intensifying their efforts to get out the vote.
Our volunteers are rallying behind Hillary, he said. They know what a fighter she is Theyre as upset and concerned as we are here This has only increased the momentum that were feeling among our activists on the ground.