Pianist who sold 110m records including Blueberry Hill was warm, fun-loving, spiritual, creative and humble you dont get more New Orleans than that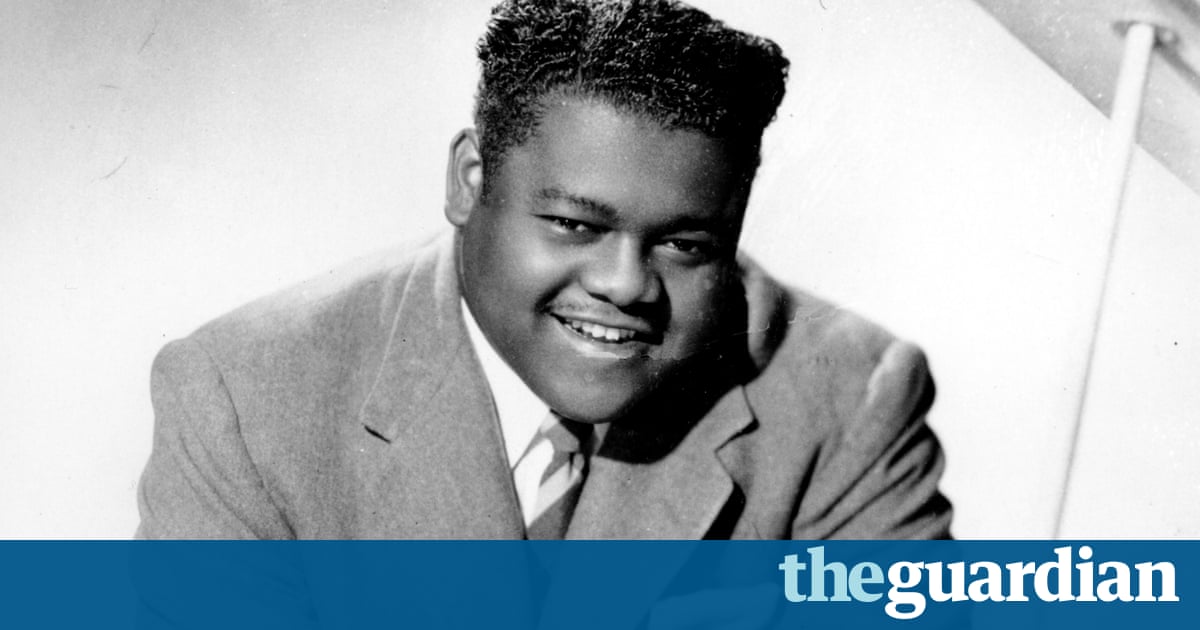 Fats Domino, the New Orleans rhythm and blues singer whose hits include Blueberry Hill and Aint That a Shame, has died aged 89 of natural causes.
Domino, born in 1928 and one of nine siblings, left school at 14 to take on work in a bedspring factory but went on to sell over 110m records in a career that took off in the mid-1950s, having learned piano on an upright a cousin left in his New Orleans family home.
As his name suggests, he was frank about his 200lb frame. In his first recorded song, The Fat Man (1949), he sang that despite (or perhaps because of) his size, all the girls, they love me, cause I know my way around it became a million-seller. With his distinctive gelled and flattened hairstyle, he would sometimes play the piano standing up, slamming his body against it to push it across the stage in time with the music.
He became one of the first black performers to feature on pop music television shows, appearing alongside the likes of Buddy Holly and the Everly Brothers. But as rocknroll gave way to the guitar pop of the Beatles and others in the 1960s, American tastes changed, and his popularity started to dwindle. He didnt chase fashion, however. I refused to change, he once said. I had to stick to my own style that Ive always used or it just wouldnt be me.
Read more: https://www.theguardian.com/music/2017/oct/25/fats-domino-new-orleans-rock-n-roll-pioneer-dies-aged-89