Fifty years after they released their landmark album, the godmothers of chick rock whose fans included Bowie are back with new music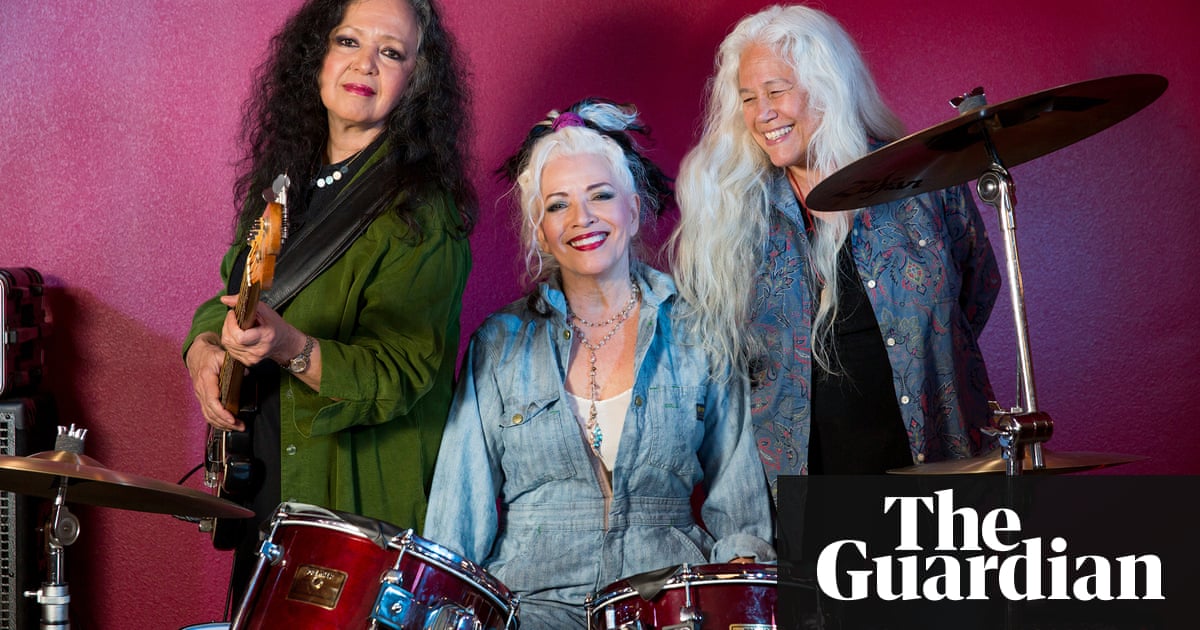 Fifty years ago, when June Millington and her sister Jean formed the all-female rock band Fanny, they felt like they were living a secret. As a girl, you couldnt tell anyone Im in a band, June Millington recalled. You might as well say Im flying to the moon. It just wasnt in the realm of experience. We had to create our own frame and then step into it.
In fact, they did so confidently enough to become the first all-female rock band ever to release an album on a major label, a crisp, self-titled work on Reprise Records in 1970. Still, it frustrates the lead guitarist that more female rockers who rose in Fannys wake havent acknowledged their pivotal role. All these women carved out their careers and I never once heard them mention Fanny, she said. I looked. I waited. I read interviews. And I never saw it.
At least now a few are trying to make up for it. A new album arriving this week, Fanny Walked The Earth the first issued under the Fanny banner in 43 years features a song that boasts guest appearances from members of The Bangles, The Runaways and the Go-Gos. Millington said that happened only because Fannys drummer from the 1960s, Brie Howard (who plays on the album), knew the women and brought them on-board. Otherwise, only the most ardent followers of 1970s rock and pop remember the highs and lows of this pioneering band. Their rare tale intersects with a striking line of stars, including David Bowie, Todd Rundgren, Barbra Streisand and even Tiny Tim. Theres some incredible musical DNA in our story, Millington said.
Theres also an unlikely cultural background. The Millington sisters spent their early years in Manilla, reared by a Filipina mother and a white father who served as a lieutenant commander in the US navy. A family of means, they had servants at their beck and call. I didnt even know how to iron my shirt until I was a teenager, said Millington.
In her teen years, her parents brought the family to the US. My dad didnt like the Filipino culture, she said. He used to say Filipinos are so duplicitous. Did I really need to hear that?
It got worse when the biracial girls tried to fit in at school in Sacramento, California in the early 60s. The other kids had no idea about Manilla, she said. They figured we were Mexicans. Which they thought was bad.
The siblings found refuge in music, using the ukuleles they played from childhood to learn the pop hits of the Everly Brothers and Neil Sedaka. For years, they had no friends. Yet, once they began performing Beach Boys and Motown hits at junior high school talent shows people stopped us in the hall. That was a watershed moment. We didnt come to this music for sex, drugs and rock n roll. It was about making friends.
Bonding on music and companionship, the sisters formed their first all-female band in the mid-60s named The Svelts. But the pressures on women of the day made it hard to keep them together. Drummer Howard left after she married a man who told her to quit the band. Back in the day, labels would say we dont want to sign a band of women because one of them is going to marry, have a baby and quit, Millington said. And that happened to us twice!
It was only the sisters determination that kept The Svelts going. This band was bigger than relationships, she said. We were never going to quit.
Even the doubters didnt faze them. There would be snickering from some people, said Millington. Theyd say not bad for a chick. But that didnt last long. After six or seven minutes of watching us, they had to give it up.
Ironically, the women wound up getting their Reprise contract, in part, due to their gender. We were signed as a novelty, Millington said. Mo Ostin signed us sight unseen.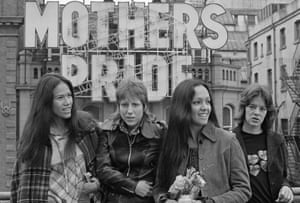 Read more: https://www.theguardian.com/music/2018/mar/01/fanny-behind-the-reunion-of-a-groundbreaking-all-female-rock-band