My Twitter account was flooded with notifications about a Photoshopped picture that made me look like a terrorist, and it had gone viral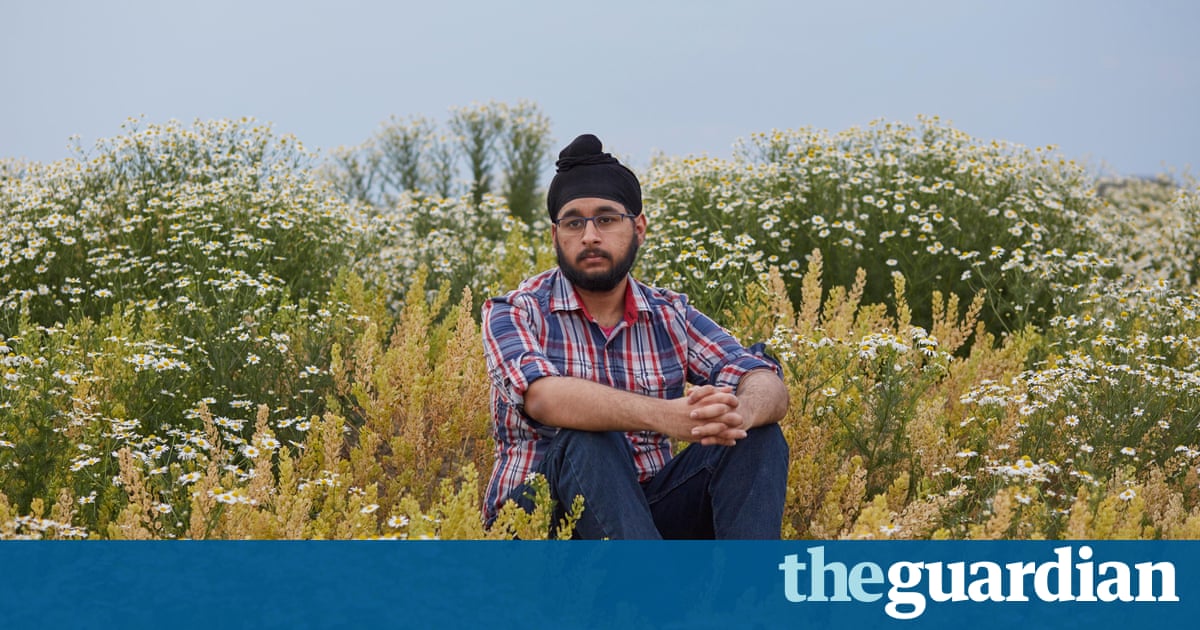 It was 3am on 14 November 2015, and Ihad just woken up at my home in Toronto. Icouldnt get back to sleep, so Ilogged on to Twitter to check my messages. As I scrolled through, Iread the details of the brutal terrorist attacks that had taken place in Paris hours earlier. Then Isaw that my account had been flooded with notifications about a Photoshopped picture that made me look like aterrorist; it had gone viral.
The picture looked like a selfie of me wearing a suicide vest, holding a Quran and smiling. The caption said I was one of the terrorists who had carried out the attacks in Paris.
I immediately knew it was abad Photoshop of a picture I had tweeted in August. You just have to look at it for a few seconds to realise its fake, because Im clearly holding an iPad up to a mirror and not a Quran its not possible to take aselfie using a Quran.
It wasnt the first time Id been targeted in such a way, so my first thought was, OK, Ive got to mitigate this before it spirals out ofcontrol. Ishared the Photoshopped picture on Twitter and asked those who follow me to report it. Then I pinned a tweet to my feed to explain the situation.
I joined Twitter in 2011 to build my reputation as a journalist covering gaming and entertainment. Icreated #StopGamergate2014 in response to #Gamergate, formed by men who attacked women working in the video game industry. A fan art cartoon of myself was Photoshopped in early 2015, to make it look as if I was standing in front of the burning twin towers in New York.
But this was different, because my name and face were shown and the media soon picked up on it. In Spain, La Razn newspaper published aheadshot of me on its front page captioning me as one of the terrorists. A few days later, many publications reported that the picture was fake; one traced the image of me back to Gamergate supporters. La Razn published an apology on its Twitter account, but that was it.
In the end, I decided not to pursue a case for defamation; you put more money into court fighting than you get out of it. And even if Ihad won, money cant undo the emotional repercussions.
On Christmas Eve, six weeks after the Photoshopped selfie first went viral, I got adeath threat on Twitter. The tweetsaid, Lets go kill at, and then listed my home address and phone number. I immediately asked all my followers to report the account and was able to get the post deleted quickly. But its hard permanently to block people; they can create a new account. Someone later tweeted the worst possible racial slurs to me. Several neighbours found out about the death threat and reported it to the Toronto police that night. They suggested I leave Twitter and use a pen name when writing. But Im a freelance journalist, and Ididnt want to use afake name.
I have always had depression, anxiety and OCD, but after the death threat, it got worse. I became hesitant to leave the house alone. Iwas invited to a New Years Eve party hosted by a governor in Toronto, but I didnt go. I was grateful for the invite, but it was problematic: I had been invited for being someone who didnt cause the Paris attacks.
Its only since March that Ive started going out on my own again. But that same month, Brussels airport and Maalbeek metro station were attacked. People started sharing that picture again and tweeting stuff like, Did the police not catch you? and, Are you still bombing places? I reported several of these tweets to Twitters support team, but I dont think itll make any difference. The police cant do much, because the people harassing me are from all over theworld.
Ive made some amazing friends through Twitter, and it has given marginalised people a voice #BlackLivesMatter couldnt have existed without it. But theres also alot of hate. The last time I tweeted from my account was in December, and even though Ireally want to go back, I dont know if I will.
As told to Hiba Mahamadi
Do you have an experience to share? Email <a href="mailto:experience@theguardian.com" title="" data-link-name="in" body link" class="u-underline">experience@theguardian.com
Read more: https://www.theguardian.com/lifeandstyle/2016/jul/01/experience-i-was-accused-of-carrying-out-the-paris-attacks