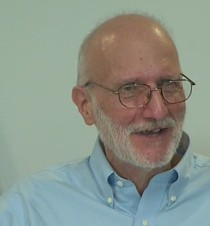 Washington (CNN)A former Cuban prisoner says he's voting for Hillary Clinton because he believes the Democratic nominee will advance the new US politics toward the island.
"I support her commitment to continue and improve our new Cuba policy. It was about time to recognize that if we want the Cuban government to get out of the way of its private sector and private citizens, we also need to get out of the way," wrote Alan Gross, an economic development and community engagement consultant, in a
Sun-Sentinel op-ed
published Saturday.
<
ul class="cn" cn-list-hierarchical-xs cn–idx-4 cn-zoneadcontainer">
Gross was imprisoned in Cuba from December 2009 through December 2014 after he was arrested for allegedly importing banned communications equipment to the island. He said he was helping Cuba's Jewish community get online, but officials accused him of attempting to destabilize the island's single-party Communist government.
"I spent five years as a political prisoner in Cuba. During that difficult time, I learned that each of us has control over how we respond to adversity. How we respond helps determine our future," he wrote.
Gross is not supporting Donald Trump because he believes the GOP candidate will make America less safe.
"By ignoring principles at the core of who we are, Donald Trump would make us less safe and less respected. He already has," he wrote. "I find great difficulty respecting someone who lacks respect for anything other than his own 'brand' (except when it comes to foreign strongmen for whom he seems to have a strange admiration). The 'brand' of the president is the USA, and our country should not be treated like some failed casino, failed airline, or fraudulent university."
Clinton's international government experience is what makes her the most prepared candidate to be a global leader, Gross believes.
"We face major challenges today. But we can meet these if we embrace the kind of smart, tough, and experienced leadership that Hillary exemplifies," Gross wrote. "This is precisely why I am voting for Hillary. She does not make shallow, knee-jerk decisions. She studies alternatives and finds the right path, drawing upon substantial experience as a lawyer and advocate, in the White House, in the Senate, and in the State Department."
In late 2014, Obama announced that the US and Cuba were normalizing relations, and earlier this year he became the first sitting US president to visit the longtime US foe since 1959. He has since called for the US embargo against Cuba to be lifted.
Read more: http://www.cnn.com/2016/09/10/politics/alan-gross-cuba-hillary-clinton/index.html