<figure class="media-landscape" has-caption full-width lead">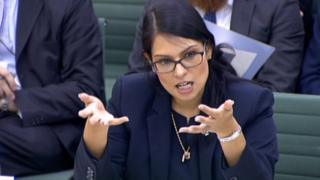 Image copyright PA

Image caption International Development Secretary Priti Patel announced a review of the girl band's funding last month
British taxpayers' money will no longer be used to fund an Ethiopian girl band, the government has said.
International Development Secretary Priti Patel announced a review of the funding last month after reports that pop group Yegna received 5.2m.
The Girl Effect Programme, which manages Yegna and promotes women's rights in Ethiopia, said its aims had been "wilfully misrepresented."
But the government said: "There are more effective ways to invest UK aid."
A Department for International Development spokeswoman said the partnership with Girl Effect had ended following the recent review.
<div id="bbccom_mpu_1_2_3″ class="bbccom_slot" mpu-ad" aria-hidden="true">