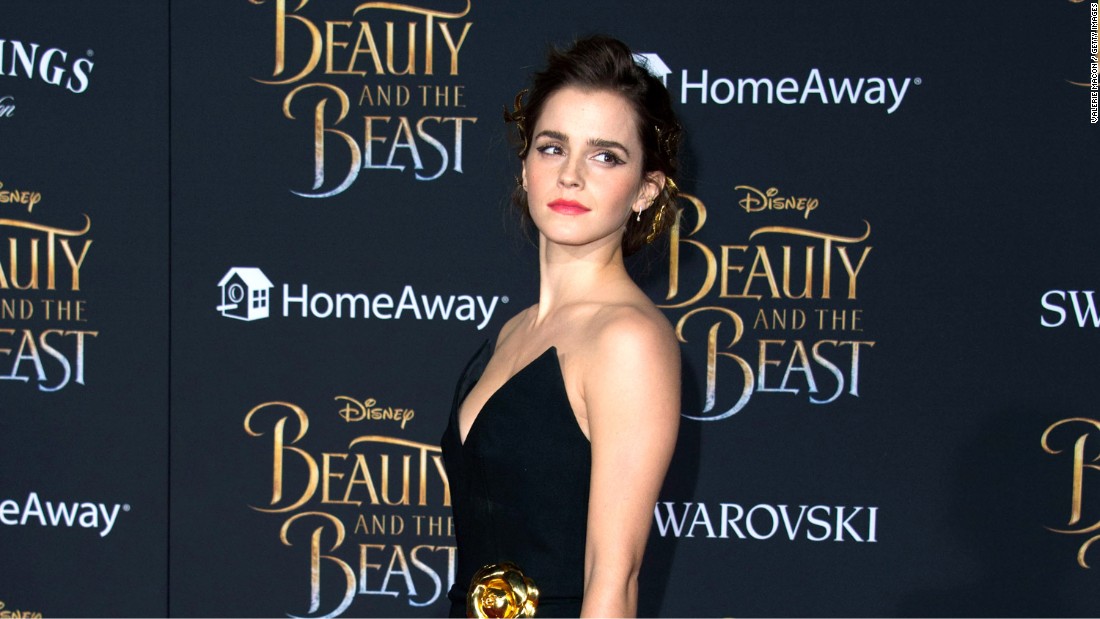 (CNN)Can you be a feminist and pose in a nearly see-through top for Vanity Fair?
Actor Emma Watson and a British broadcaster are on opposite sides of that debate after Watson — a
UN Women Goodwill Ambassador
— posed in a white, ropy Burberry top that revealed much of her breasts.
Maturing from Hermione to Belle in @beautyandthebeast is a true coming-of-age story for @EmmaWatson: "I couldn't care less if I won an Oscar or not if the movie didn't say something that I felt was important for people to hear." Read the full cover story at the link in bio. Photograph by Tim Walker.
The backlash was swift.
Julia Hartley-Brewer
, a British radio presenter and commentator, accused Watson of being hypocritical.
<
ul class="cn" cn-list-hierarchical-xs cn–idx-7 cn-zoneadcontainer">
"Feminism, feminism… gender wage gap… why oh why am I not taken seriously… feminism… oh, and here are my (t*ts)!"
Hartley-Brewer tweeted
.
She later defended her tweet, saying Watson "complains that women are sexualised and then sexualises herself in her own work. Hypocrisy."
Her comments launched a heated debate on social media.
Watson, whose "Beauty and the Beast" remake comes out this month, said she was stunned by the vitriol she's received.
She said she was also surprised by the "misunderstanding" that exists around what feminism means.
"Feminism is about giving women choice. Feminism is not a stick with which to beat other women with. It's about freedom. It's about liberation. It's about equality. It's not — I really don't know what my t*ts have to do with it."
"The more I have spoken about feminism, the more I have realized that fighting for women's rights has too often become synonymous with man-hating. … For the record, feminism by definition is the belief that men and women should have equal rights and opportunities."
Steinem laughed at the notion that Watson was a "bad feminist" because she appeared in a revealing photo.
Read more: http://www.cnn.com/2017/03/05/entertainment/emma-watson-vanity-fair-photo-controversy/index.html