At the iHeartRadio Music awards, the rapper castigated gun lobbyists, saying they love their guns more than our children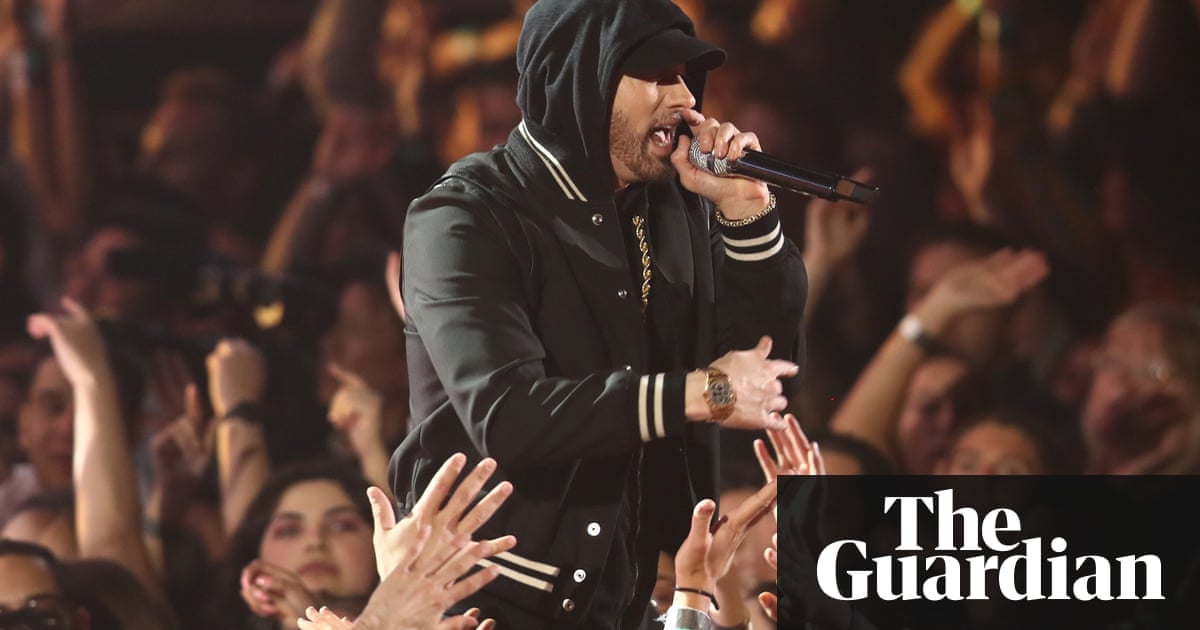 Eminem has continued his run of politically charged performances with an attack on the National Rifle Association during a set at the iHeartRadio Music awards in Inglewood, California.
Adding a new freestyle verse to his song Nowhere Fast, he rapped:
This whole country is going nuts, and the

NRA

is in our way

Theyre responsible for this whole production

They hold the strings, they control the puppet

And they threaten to take donor bucks

So they know the government wont do nothing and no ones budging

Gun owners clutching their loaded weapons

They love their guns more than our children
The performance was introduced by Alex Moscou, one of the survivors of the school shooting in Parkland, Florida, that left 17 people dead. He said he and his fellow students were tired of hearing politicians sending their thoughts and prayers to us, and doing nothing to make the necessary changes to prevent this tragedy from happening again.
Eminems attack on the NRA comes after fellow rapper Common criticised them during a performance of Say Something at this years Academy Awards, saying: Tell the NRA they in Gods way.
The barely veiled reference to puppet Donald Trump is another of Eminems recent attacks on the president, both in performances of his awards-show freestyles Campaign Speech and The Storm, and in a Vulture interview in which he said Trump makes my blood boil … I want our country to be great, too, I want it to be the best it can be, but its not going to be that with him in charge.
Read more: https://www.theguardian.com/music/2018/mar/12/eminem-nra-iheartradio-music-awards-rap-protest