The musician, 61, on social media, being British, and his love of curling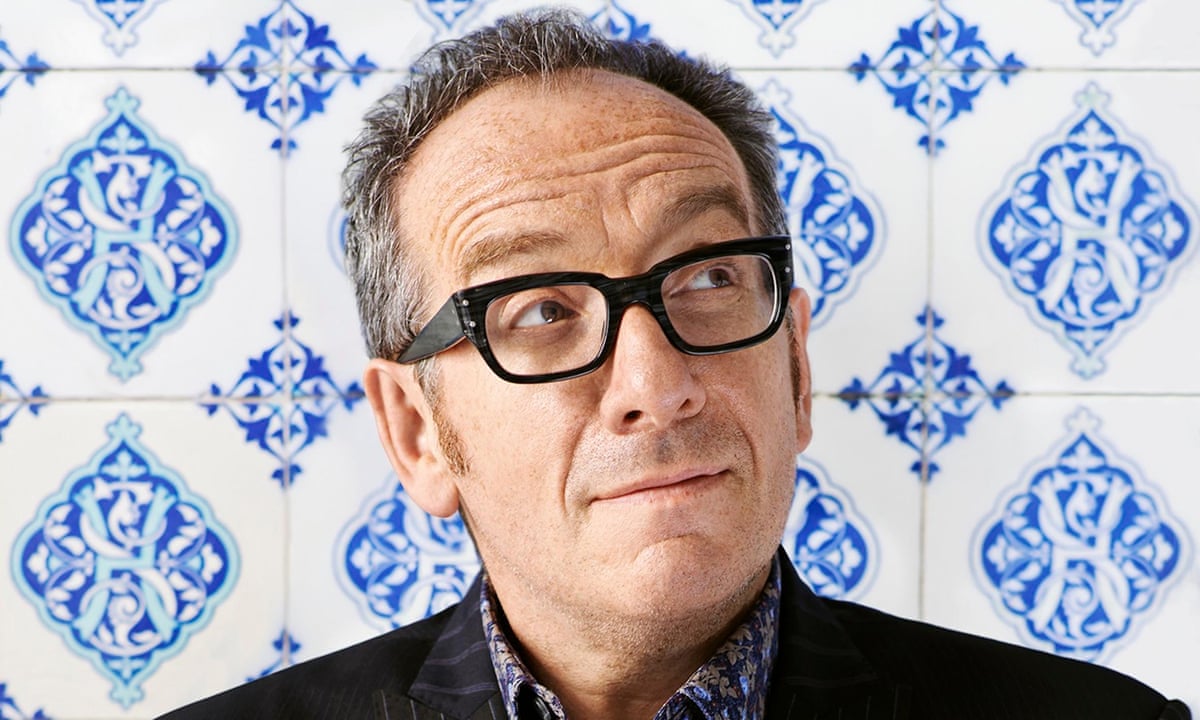 I dont have any horror stories about the Catholic church. The nuns who taught me until I was 11 were very kind. I know plenty of people who had traumatic experiences, and Id disagree with a lot of positions the church takes, but Im glad that I went to that kind of school. I dont think I suffered from it. It taught me to read; I can tie my shoelaces.
Growing up, I heard music a little differently from most people. If your parents are in music, its obviously going to affect you. For one thing, it made the boundaries that people erect between different styles of music invisible. My father [a singer and trumpet player] was obliged to play all sorts: it was his job to learn the songs of the day.
My wife [jazz musician Diana Krall] and I travel a lot. Juggling, spinning plates all of those vaudevillian analogies apply. Its a very fortunate job that we do, but sometimes it stretches our longing to be all together as a family [the couple have nine-year-old twin sons].
When youre young and foolish, you tend to pursue the same mischief in every town. But as I got older I made better use of the opportunity to travel. Now, on tour, I see more of the daylight hours. My wife was just on a seven-week tour of Australia and Asia and I took our two sons out to see her. Id never been to Australia before with nothing to do but just be in Australia.
Believing youre being watched or overheard is no longer a paranoid fantasy. Its actually the truth. Wed like to think its for our safety, but it isnt always. There are other reasons why information is being gathered about us, whether by gangsters or by governments.
I try to stay off social media. When Taylor Swift stood up to Apple over royalties last year, I commented on it on Twitter. The next day what I said was quoted in the New York Times. I was shocked. I thought: Id better not do that anymore. You could get into so much mischief.
I never had big ambitions for my career things just sort of happened. I started out playing in pubs and clubs. Next thing you know, it was the Hammersmith Palais, where Id watched my dad play as a little boy. Then I find myself at the Royal Albert Hall. I never imagined any of it.
You cant right the wrongs you did in the past by living differently today, but you can learn from your mistakes. That would be the clearest thing that having children has taught me. When youre 23 or 24 you think youre immortal and that can make you very selfish.
I love curling. Im fascinated by it. People trying to propel a heavy stone across ice armed only with sweeping brushes its poetry in motion. Ive no idea how you win the game, but when its on TV I cant stop watching.
I try to plot a different route through my songbook [on stage] from night to night. It keeps things alive.
Im not particularly nationalistic. I find the closed-mindedness of xenophobes bewildering as well as upsetting. If asked Ill say Im British, because thats what my passport says, but Im not sure what I actually feel. I just feel like a human on a good day.
Elvis Costello plays the London Palladium on 10,11, 13 and 14 May. For tickets, visit <a href="http://www.elviscostello.com/" data-link-name="in" body link" data-component="in-body-link" class="u-underline">elviscostello.com
Read more: http://www.theguardian.com/lifeandstyle/2016/apr/30/elvis-costello-believing-youre-being-watched-is-no-longer-paranoid-fantasy