Elvis wanted an FBI badge from Nixon. Jacko fought drink-driving with Reagan. Jagger got lovebombed by Blair. Are these the strangest back-room deals in politics?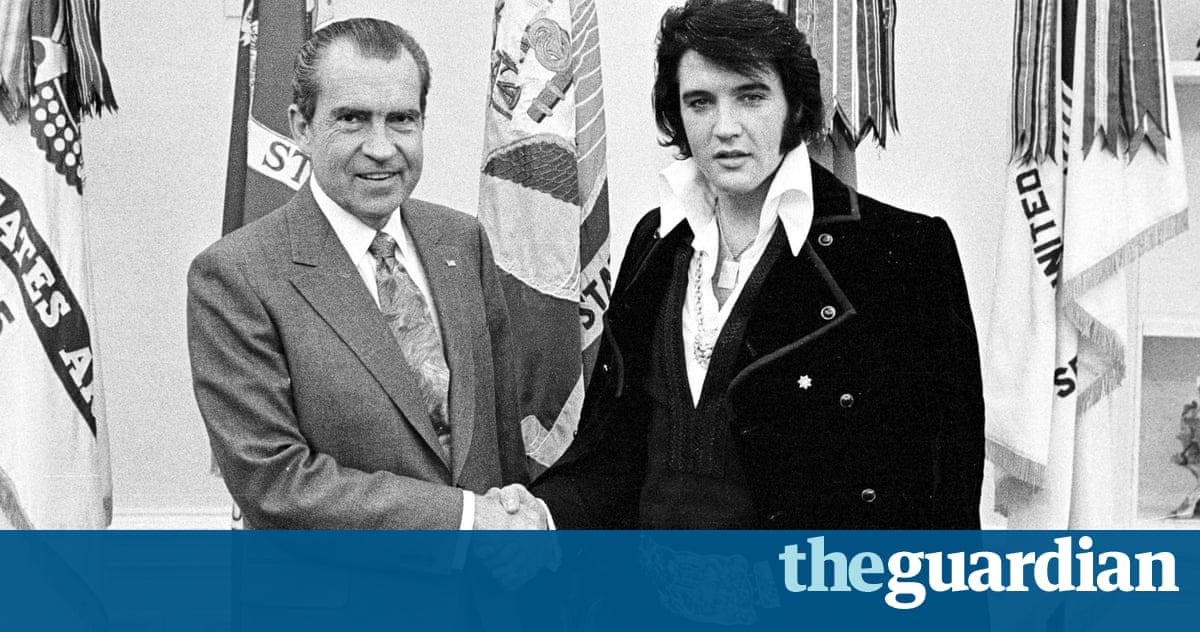 Relations between pop stars and politicians have always been awkward. Each wants something off the other. The politician wants glamour, the pop star wants to be taken seriously. The result, more often than not, is a stalemate.
The famous 1970 meeting between Elvis Presley and President Richard Nixon was never going to be easy. At 6.30am, Elvis had dropped off a six-page letter at the White House, asking for a meeting with the president to tackle the problem of drug abuse among the young. He wished, he said, to counter the influence of the drug culture, the hippie elements, the SDS, Black Panthers, etc. Above all, he wanted to be made a Federal Agent at Large, and be awarded the badge to go with it. Appropriately enough, his paranoia about drugs was exacerbated by the quantity of drugs he had consumed.
Read more: https://www.theguardian.com/film/2016/jun/19/elvis-presley-nixon-michael-jackson-reagan-beatles-jagger-blair-pop-politics