<figure class="media-landscape" has-caption full-width lead">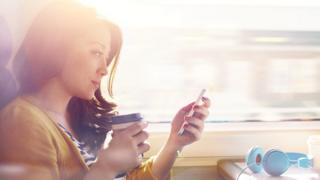 Image copyright Getty Images

Image caption Voice recognition allows virtual personal assistants to carry out commands
Many people are unsure about exactly what machine learning is. But the reality is that it is already part of everyday life.
A form of artificial intelligence, it allows computers to learn from examples rather than having to follow step-by-step instructions.
The Royal Society believes it will have an increasing impact on people's lives and is calling for more research, to ensure the UK makes the most of opportunities.
Machine learning is already powering systems from the seemingly mundane to the life-changing. Here are just a few examples.
1. On your phone
Using spoken commands to ask your phone to carry out a search, or make a call, relies on technology supported by machine learning.
<div id="bbccom_mpu_1_2_3″ class="bbccom_slot" mpu-ad" aria-hidden="true">