The headliner admits to last-night nerves, solo with just a guitar and effects pedal in front of the huge crowd, but their vocal support puts fire in his belly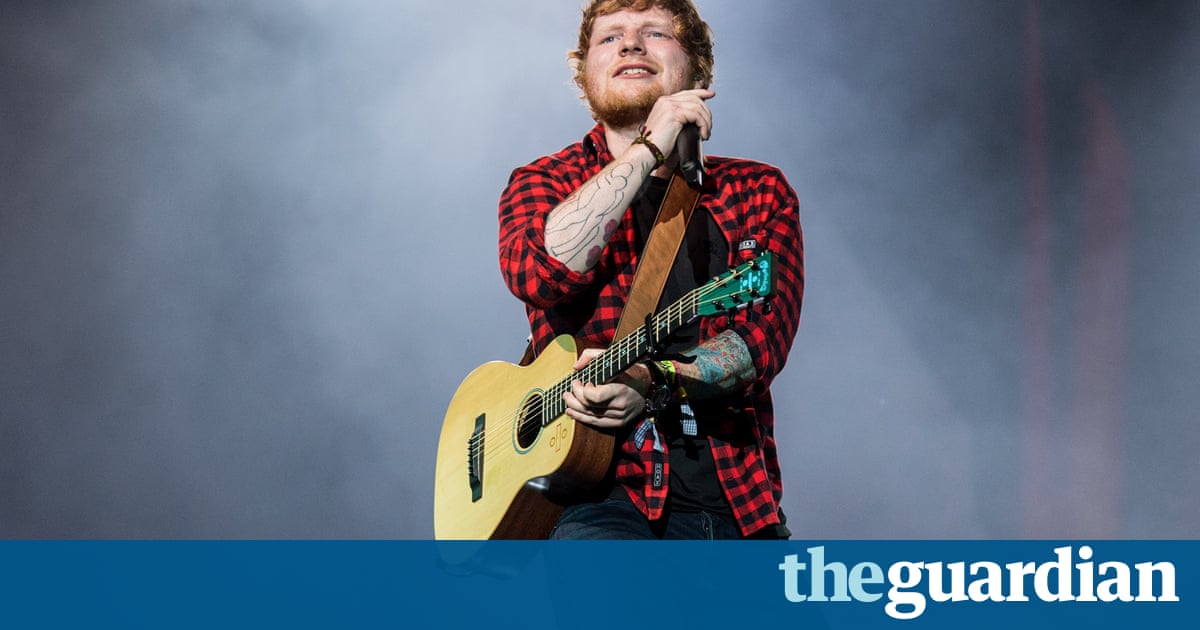 I have to admit, offers Ed Sheeran at the start of the weekends final Pyramid stage headlining set, Im very nervous. On one level that seems faintly ridiculous hes currently one of the biggest pop stars in the world, capable of annexing virtually the entire Top 20 at a stroke. On another you can see why he might approach Glastonbury with a degree of trepidation.
Sheeran is clearly painfully aware that hes what you might politely call a divisive figure, that for the millions who buy his albums, theres a legion of people who seem to view him as the absolute apotheosis of everything thats wrong with music: Im going to play a song now that you might not like but Im pretty sure you know the words to, he says, introducing the most divisive song of the lot, the huge-selling but widely reviled Galway Girl.
In addition, headlining sets tend to involve artists pulling out all the stops: in the same position last year, Coldplay paid tribute to the late band Viola Beach, brought on Barry Gibb as a special guest and got Michael Eavis up to sing a song. Sheeran has elected to forgo anything like that, unless you count the appearance of a quartet of traditional Irish musicians for one song, which, with the best will in the world, isnt really the same thing as getting the last surviving Bee Gee on stage to sing Stayin Alive. For the vast majority of the set, its just him, an acoustic guitar and a loop pedal.