Thinking Out Loud singer declares his break from music over with a video announcement posted on Twitter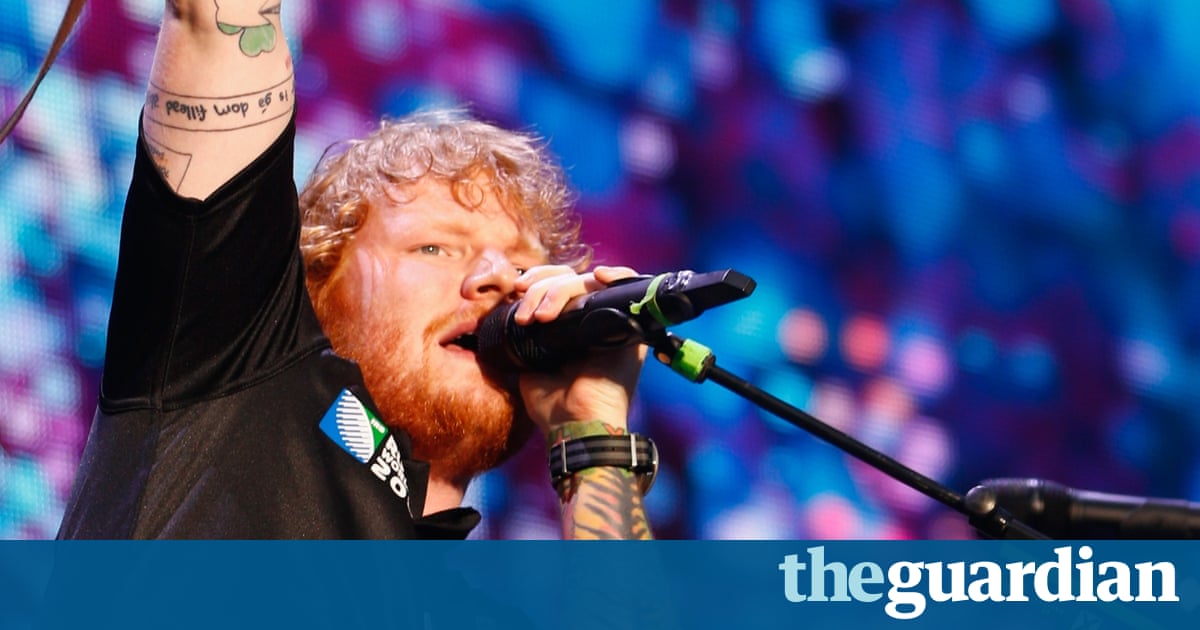 Ed Sheeran has announced the end of his break from music, with new material due to be released on Friday.
The singer-songwriter, 25, posted a video on Twitter in which he waves to fans while smiling and holding up a piece of white A4 paper with the words New music coming Friday!! scrawled on it. He then puts the sheet of paper in his mouth and drops it.
The star announced a year ago that he was taking a break to travel the world and see everything I missed, but promised fans he would be back with his third album, which he called the best thing I have made so far.
He also announced he would disappear from my phone, emails and all social media for a while, saying he had started to see the world through a screen and not my eyes.
The Thinking Out Loud singer recently returned to social media, posting a light blue picture on his Instagram and Twitter profiles, prompting speculation that new music was on the way.
He wrote this years X Factor winners single, When Christmas Comes Around, which debuted at number three in the charts.
Sheeran gave his first official return performance for a charity gig at the Natural History Museum at the end of November, days after it was reported that Princess Beatrice had <a href="https://www.theguardian.com/world/lostinshowbiz/2016/dec/02/princess-beatrice-royal-ed-sheeran" data-link-name="in" body link" class="u-underline">accidentally cut his face when a party prank went wrong as she pretended to knight the singer James Blunt with a ceremonial sword.
Showing off a scar on his cheek, Sheeran told the audience: Its nice to be back. Ive had a whole year off. I went to Japan for about a month and hung out with Japanese people. Got my face cut open, anyone read about that?
Read more: https://www.theguardian.com/music/2017/jan/01/ed-sheeran-announces-release-of-new-material