Ruling partys Lenin Moreno and rightwing Guillermo Lasso appear to be neck and neck, with fate of WikiLeaks founder Julian Assange on the line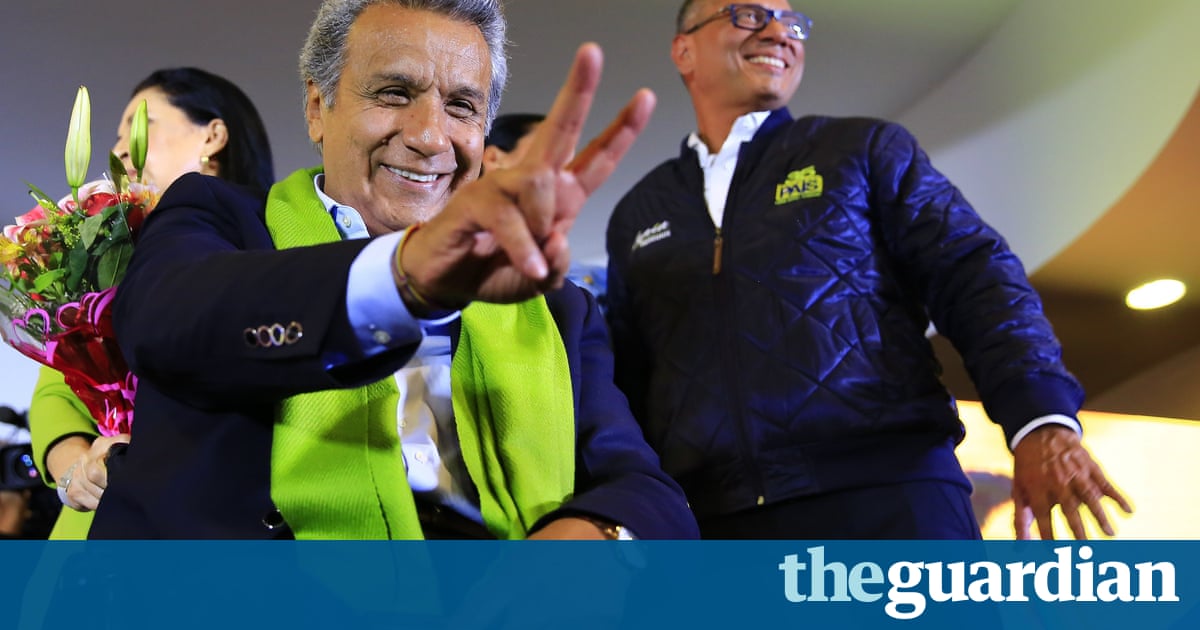 Ecuador looked set for a tense presidential vote count on Sunday night as exit polls gave conflicting forecasts of a closely fought election that could decide the fate of WikiLeaks founder Julian Assange.
The ruling partys Lenin Moreno was narrowly ahead of his right wing rival Guillermo Lasso, according to a survey by Perfiles y Opinion which gave the left-wing candidate 52.2% compared to 47.8% for his opponent. However, a different polling firm, Cedatos, switched their positions, putting Lasso ahead on 53% with Moreno trailing on 47%.
The uncertainty looked set to linger through the night as votes were counted in polling stations from the Amazon and the Andes to the Pacific coast and the Galapagos Islands.
For the countrys 15 million inhabitants, what is at stake is whether to continue the redistributive policies of the ruling party, which won the previous three elections under Rafael Correa, reduced poverty and improved access to education and healthcare, but has also been criticised for media censorship, corruption and abandoning many of its environmental promises.
Read more: https://www.theguardian.com/world/2017/apr/03/ecuador-presidential-election-conflicting-exit-polls-signal-tight-finish