The chief executive of Hachette Livre, Arnaud Nourry, says the industry has had one or two successes among a hundred failures and that ebooks have no creativity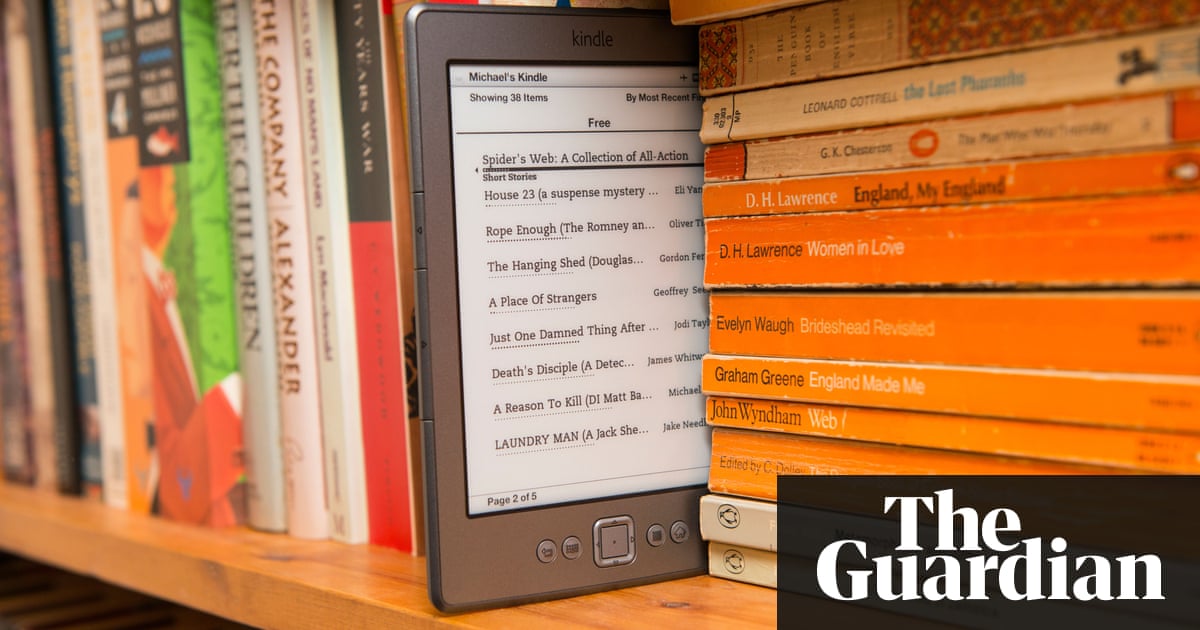 The head of one of the worlds largest book publishers has described the ebook as a stupid product that is unlikely to see further growth.
Arnaud Nourry, chief executive of Hachette Livre, made the comment to the Indian news site Scroll.in in a wide-ranging interview about Hachettes future in India, which also touched on digital publishing. According to Nourry, the plateau, or rather slight decline, that ebook sales have seen in the US and the UK in recent years is not going to reverse.
Its the limit of the ebook format. The ebook is a stupid product. It is exactly the same as print, except its electronic. There is no creativity, no enhancement, no real digital experience, said Nourry.
This lack of creativity is partly publishers lack of digital know-how, according to Nourry. We, as publishers, have not done a great job going digital. Weve tried. Weve tried enhanced or enriched ebooks didnt work. Weve tried apps, websites with our content we have one or two successes among a hundred failures. Im talking about the entire industry. Weve not done very well, he told Scroll.in.
Im convinced there is something we can invent using our content and digital properties beyond ebooks, but I reached the conclusion that we dont really have the skills and talents in our companies, because publishers and editors are accustomed to picking a manuscript and creating a design on a flat page. They dont really know the full potential of 3-D and digital, he said.
Hachette currently the worlds third largest trade publisher, according to Publishers Weekly has tried to tackle this by acquiring three video-game companies over the last two years, Nourry said, in order to tap talent from different industries and see how we can nurture one another and how we can go beyond the ebook on digital.
According to figures from the Publishers Association, consumer ebook sales in the UK fell in 2015 and 2016, from a high in 2014. That was the year <a href="https://www.theguardian.com/books/2014/nov/13/amazon-hachette-end-dispute-ebooks" data-link-name="in" body link" class="u-underline">Hachette and Amazon came to blows over ebook pricing, with the publishing giant refusing to cede price control to the online bookseller.
Nourry told Scroll.in that, after studying the mistakes of the music and video industries, he became convinced that publishers needed to keep control of prices.
This wasnt just coming from thinking of our revenues. If you let the price of ebooks go down to say $2 or $3 in western markets, you are going to kill all infrastructure, youre going to kill booksellers, youre going to kill supermarkets, and you are going to kill the authors revenues, he said. You have to defend the logic of your market against the interest of the big technology companies and their business models. The battle in 2014 was all about that. We had to do it.
Nourry was clear that Hachette was not against ebooks. People have to pay a price that is about 40% lower than the print price. And it works, he said. The ebook market has gone down a little bit, not much, from say 25% to 20% in some countries. There is still a readership for ebooks, but at a price that keeps the ecosystem alive.
Read more: https://www.theguardian.com/books/2018/feb/20/ebooks-are-stupid-hachette-livre-arnaud-nourry