One of the biggest parties on earth isnt just about having a goodtime. Many come to Burning Man to grieve and inter the ashes of loved ones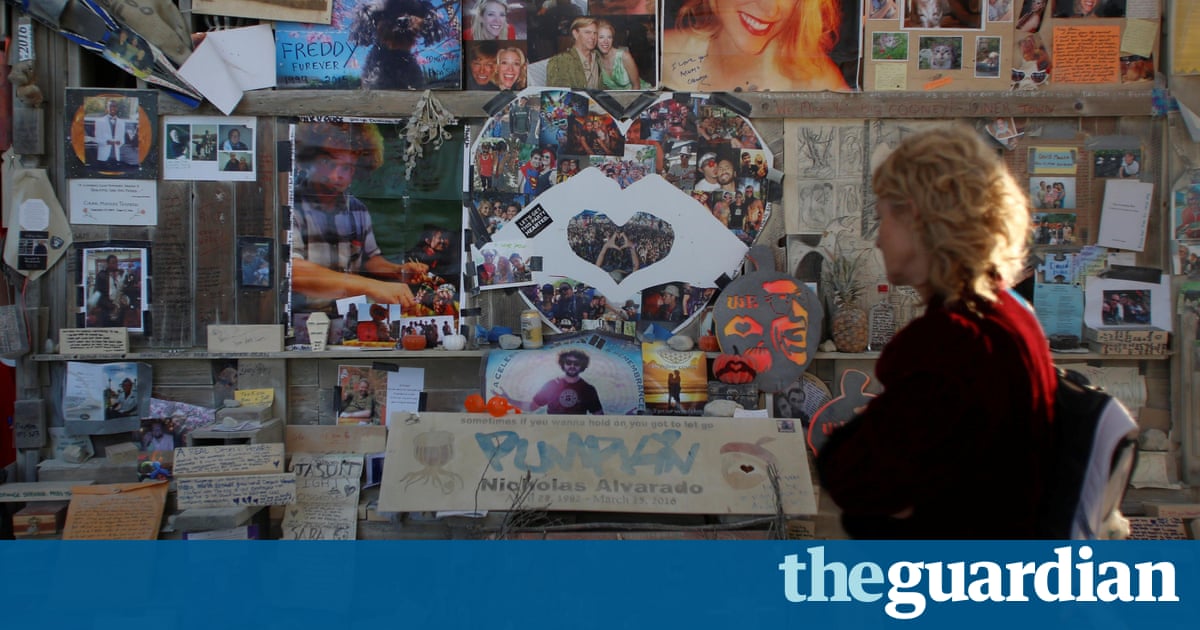 Tony Edwards, a long-term Burning Man attendee, spent last Thursday observing his sixth wedding anniversary at the festivals temple. He was also returning the ashes of his late wife, Laura Diamond, to the place where they had exchanged their marital vows.
A mother of four grown children, Laura or Diamond Cutter as she was known at the festival began coming to Burning Man in her 40s and met Tony there in 2009. She co-founded one of Burning Mans hundreds of theme camps, Que Viva a racial and social justice camp.
Laura cared deeply about diversity and expended a huge amount of effort to increase it. I had the honor of exchanging Facebook messages with her about these topics early last October. The following day, Tony and Laura were in a vehicle collision while riding a moped in Los Angeles, which left Tony injured and Laura dead. She was 54 years old.
Tony moved in with a fellow burner as he mourned. And when the time came to decide what to do with his wifes ashes, Tony knew he would honor their promise that if one of us went, we would take the other back to Burning Man. And so, at the beginning of last week, he placed Lauras ashes on an altar in Que Viva camps dining tent; and on Thursday, led a procession to inter Laura at the Burning Man temple.
It is not unusual for people at Burning Man to memorialise their loved ones at the festival. Though its perhaps much more known for all-night raves and some of the largest art installations in the world, Burning Man also sees people conduct the most meaningful ceremonies of life and death. Indeed, since its first temple was built by artist David Best, burners have flocked here to get married, as Tony and Laura did and theyve also adorned the temples walls with names, elaborate shrines and even the ashes of the deceased.
Then, they remember their loved ones throughout the week, and watch on the last night of the festival as the temple is burned to the ground in silence.
Read more: https://www.theguardian.com/culture/2016/sep/05/burning-man-temple-project-death-mourning