<figure class="media-landscape" no-caption full-width lead">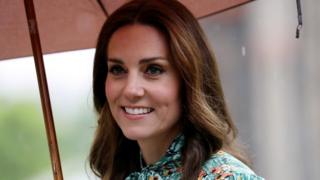 Image copyright Getty Images
The Duke and Duchess of Cambridge have been awarded 100,000 euros (£92,000) in damages after a French magazine printed topless pictures of Catherine.
A French court ruled the images used by Closer – taken as the couple holidayed in Provence five years ago – had been an invasion of their privacy.
The royals will donate the funds to charity, the BBC understands.
The judge fined Closer magazine's editor and owner 45,000 euros – the maximum amount allowed.
The damages – 50,000 euros to each royal – fall short of the 1.6 million euros (£1.5m) sought by lawyers for Prince William and Catherine.
<div id="bbccom_mpu_1_2_3″ class="bbccom_slot" mpu-ad" aria-hidden="true">