His maverick campaign and inflammatory rhetoric led supporters to hail him as a blue-collar billionaire but to others Trump is a dangerous sociopath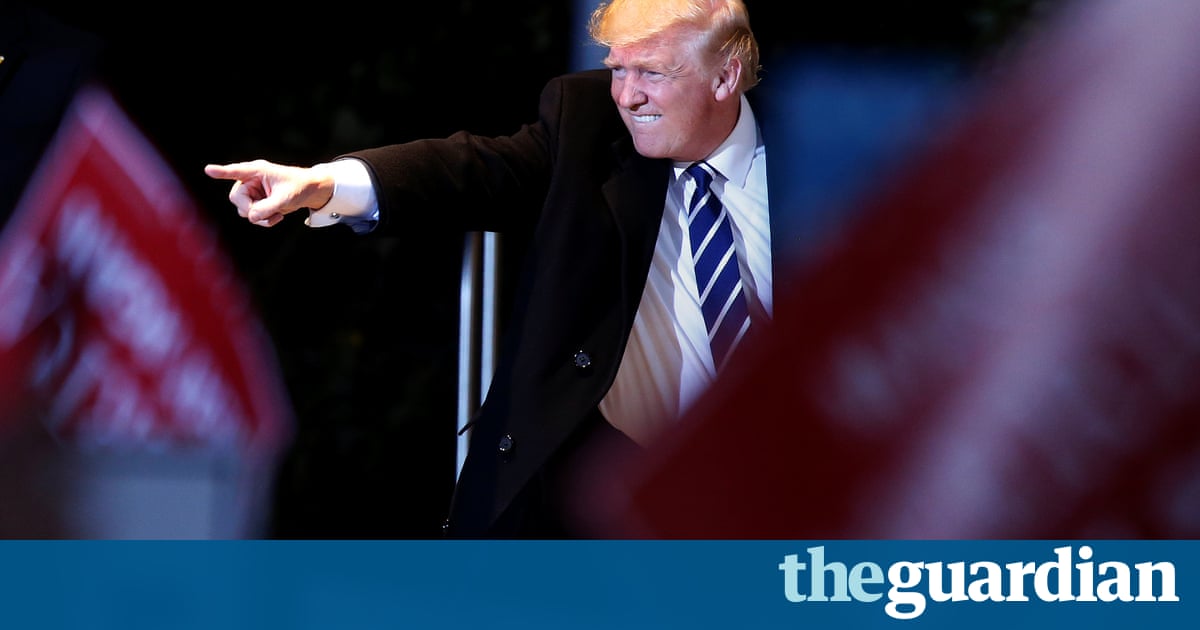 When Donald Trump takes the oath of office on 20 January, the fact he will be the oldest person to do so in Americas 240-year history will be something of an afterthought. On that day a business tycoon, reality TV celebrity and architect of one of the most divisive and incendiary campaigns in memory a campaign that has raised comparisons to Hitler and Mussolini will become the most powerful person on the planet, his finger on the nuclear trigger.
This is no ordinary candidate in no ordinary year. Trump will be the first person in more than 60 years to enter the White House with no experience as a governor or on Capitol Hill. Many words have been used by critics to describe him: bigot, blowhard, demagogue, idiot, misogynist, narcissist, racist, sexual predator. Tony Schwartz, who ghost-wrote Trumps bestselling book The Art of the Deal, said if he was writing it now, he would call it The Sociopath.
Trump is the blue-collar billionaire who lives the high life of golf and private jets but appeals to those who feel dispossessed and believe the American dream is dead. He launched his campaign in June 2015 with a tirade against immigrants he branded Mexicans criminals and rapists although he himself is descended from them. His mother, Mary MacLeod, was from Stornoway in the Outer Hebrides, once described by Trump as serious Scotland. His father, Fred, was the son of Friedrich Trump, who at 16 arrived on a boat in lower Manhattan in 1885, learned English and became a US citizen.
Setting up home in Queens, New York, Fred Trump built a property empire and became one of the citys biggest developers and landlords. Donald Trump was born there on 14 June 1946, the fourth of five children.
On Sundays the family worshipped at Marble Collegiate church in Manhattan, where the head pastor was Norman Vincent Peale, dubbed Gods salesman and author of The Power Of Positive Thinking. That book influenced the young Trump with advice such as: Formulate and stamp indelibly on your mind a mental picture of yourself as succeeding. Hold this picture tenaciously. Never permit it to fade. Your mind will seek to develop the picture Do not build up obstacles in your imagination.
Trump had a rebellious streak and, aged 13, his parents sent him to the New York Military Academy in hope of instilling discipline. It worked. He thrived on the competition over everything from tidying his room to shining his shoes and climbed the ranks. Through five educational and medical deferments during the Vietnam war, Trump would never serve in the US military, but he claimed that the school gave him more training militarily than a lot of the guys that go into the military.
Trump went on to Fordham University, then the Wharton School at the University of Pennsylvania, graduating with a degree in economics in 1968. He joined his fathers business, helping manage residential housing projects for the middle class in New York boroughs Brooklyn and Queens, and became favourite to succeed him after his elder brother, a pilot, died at 43 due to alcoholism. It was a tragedy that Trump said led him to avoid alcohol, cigarettes and drugs all his life.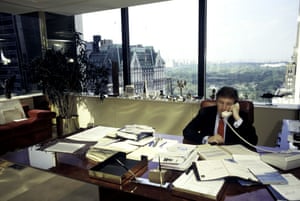 Read more: https://www.theguardian.com/us-news/2016/nov/09/donald-trump-president-billionaire-sociopath-star