After it was announced that the Emmy winner and FX had parted ways on the project, he posted photos of a script he penned for the show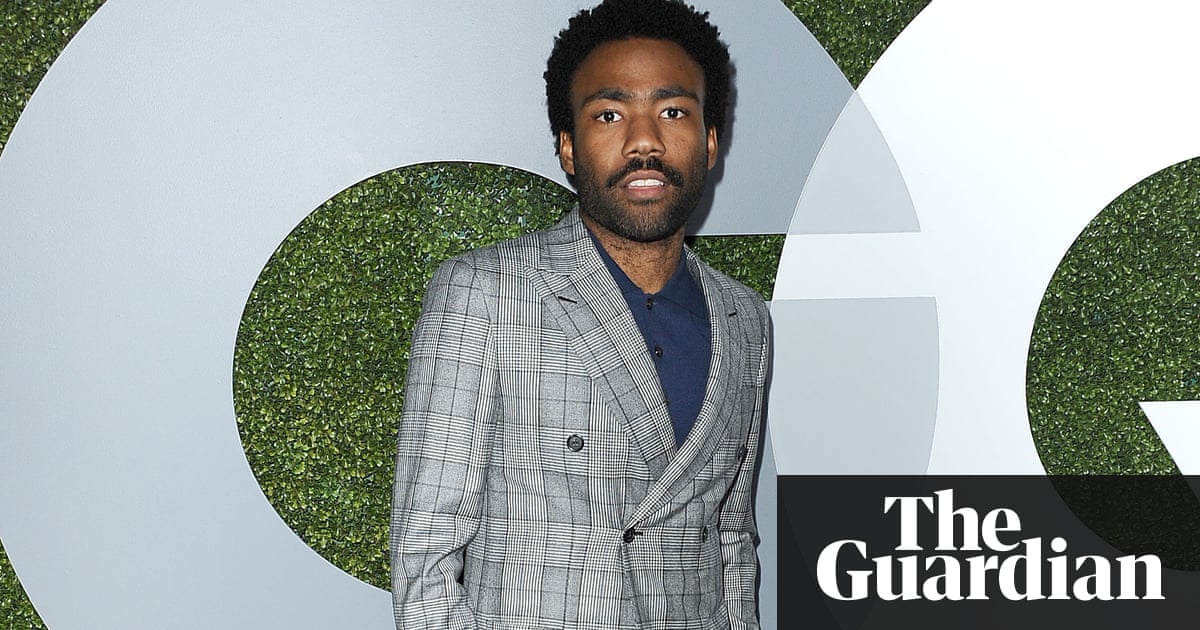 Just days after it was announced that Donald Glover and his brother and collaborator Stephen Glover would no longer be working with FX and Marvel on the Deadpool animated series, the Emmy-winning Atlanta creator shared a mock 15-page script for the series on Twitter.
In a thread that began, For the record: I wasnt too busy to work on Deadpool, Glover included various pages of a script for the series finale in which Deadpool wonders why his animated series was shelved. The plot takes Deadpool to Africa, where he must protect the worlds last male northern white rhino, Sudan, who died in Kenya last week.
You know, Im not mad about this whole cancelled thing, says Deadpool in the script. I mean, is it even a good time to have a violent, gun loving white man ranting on TV? Other than the PRESIDENT?
Do you think they canceled the show because of racism?! Deadpool continues, in conversation with Sudan. Yeah, all the writers were black. The references were pretty black, too. I heard they went over lunch budget ordering Jamaican food at least once a week.
The script is full of references to pop culture, including Johnny Depp, the Chainsmokers, Taylor Swift, bitcoin, Jeff Bezos, John Olivers Last Week Tonight, Facebook, and even the Beyonc biting fiasco. Moreover, Glover appears to be taking a swipe at Marvel and FX, which cited creative differences as the reason for parting ways with Glover on the project.
It just feels like everyone wants something different, but no one wants to do anything different to get it, Deadpool continues. Doesnt Marvel have enough feel-good minority shows everyone supports but doesnt watch? I mean, I think our show woulda been funny. I just wanted a place to be honest.
After it was announced that the 10-episode Deadpool series was canned, rumors swirled that Glover was too busy for the project. Glover produces, writes for, and stars in his FX series Atlanta, makes music as Grammy-winning Childish Gambino, and is set to appear as Lando Calrissian in the upcoming Han Solo prequel.
Some of Glovers tweets, with photos of the Deadpool script, appear below.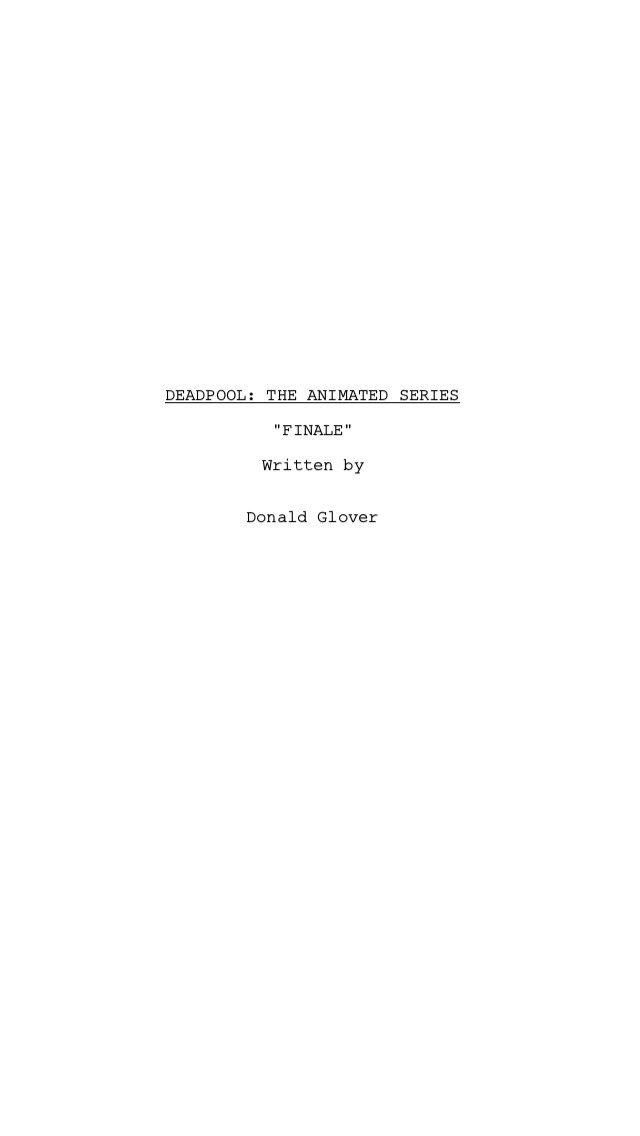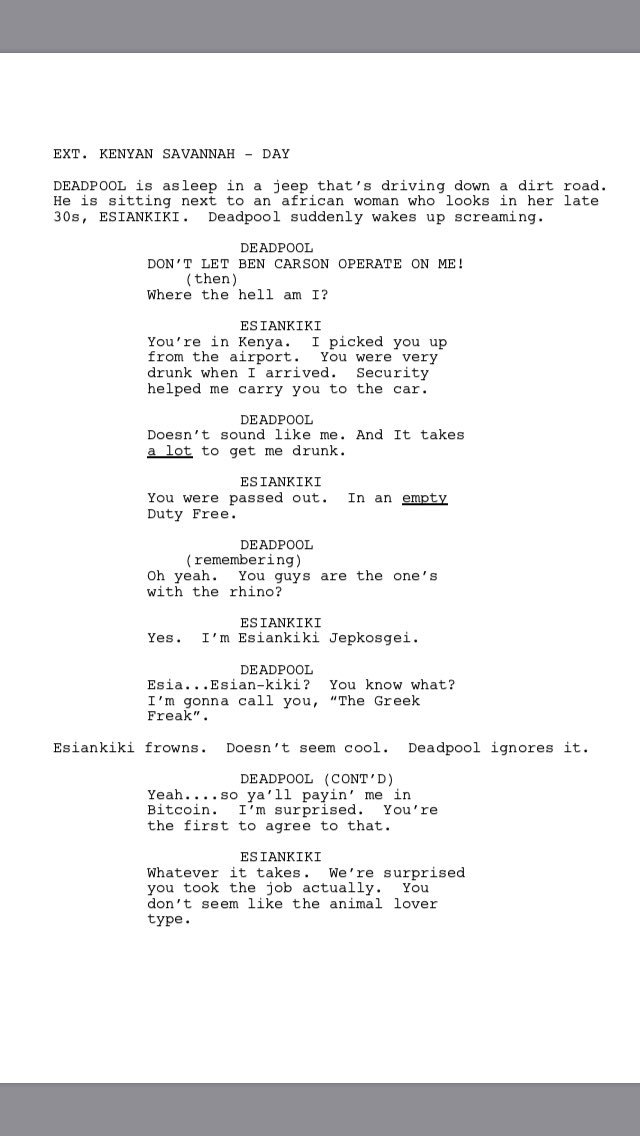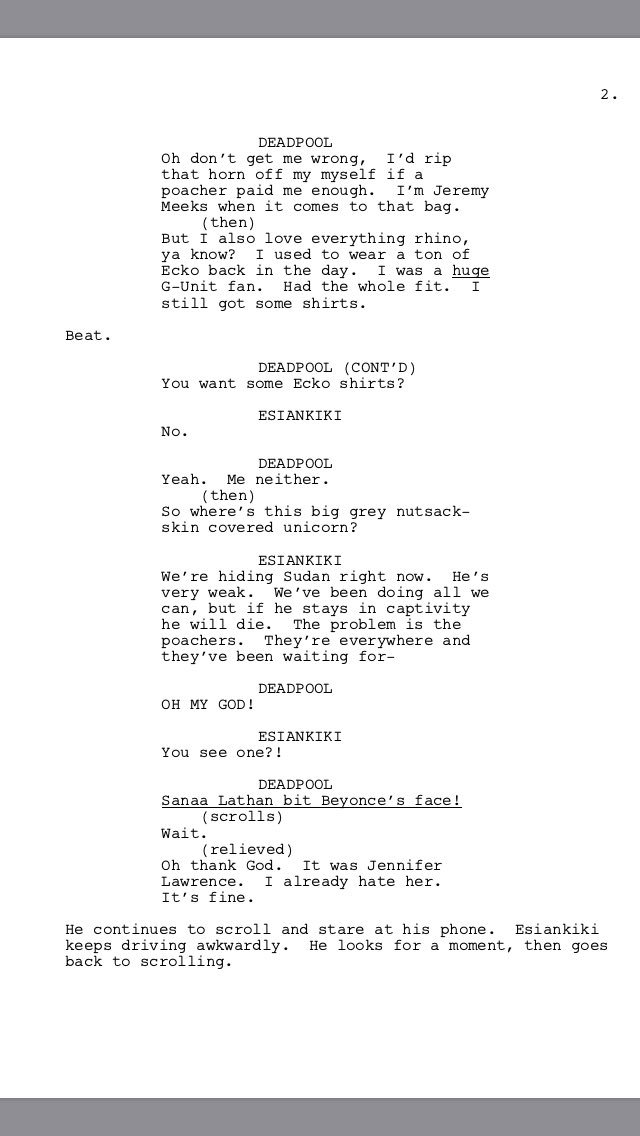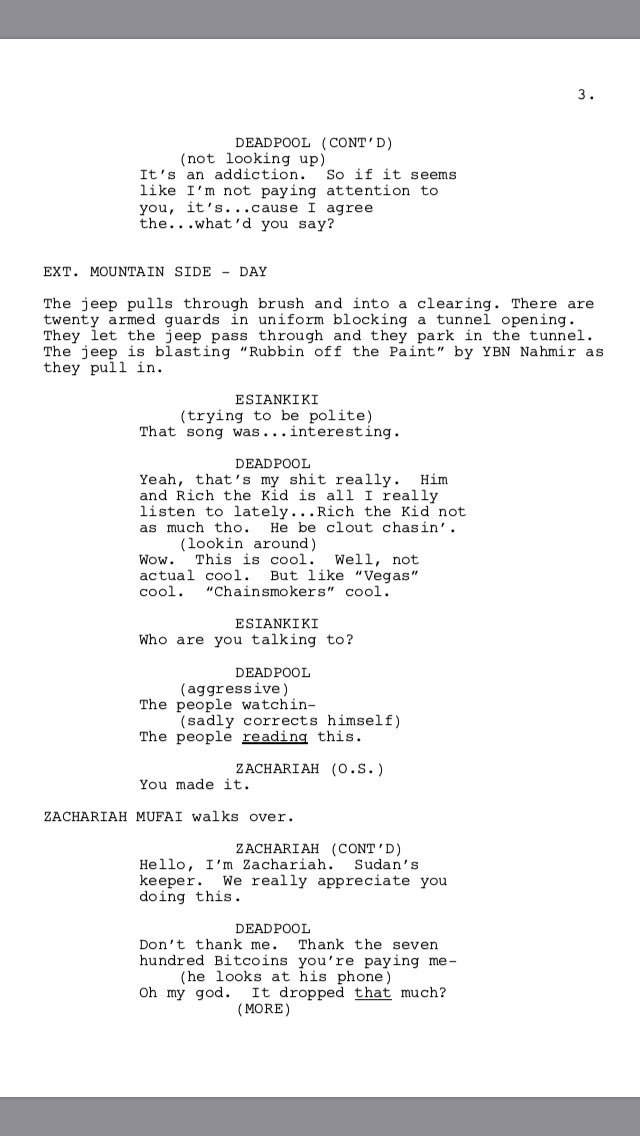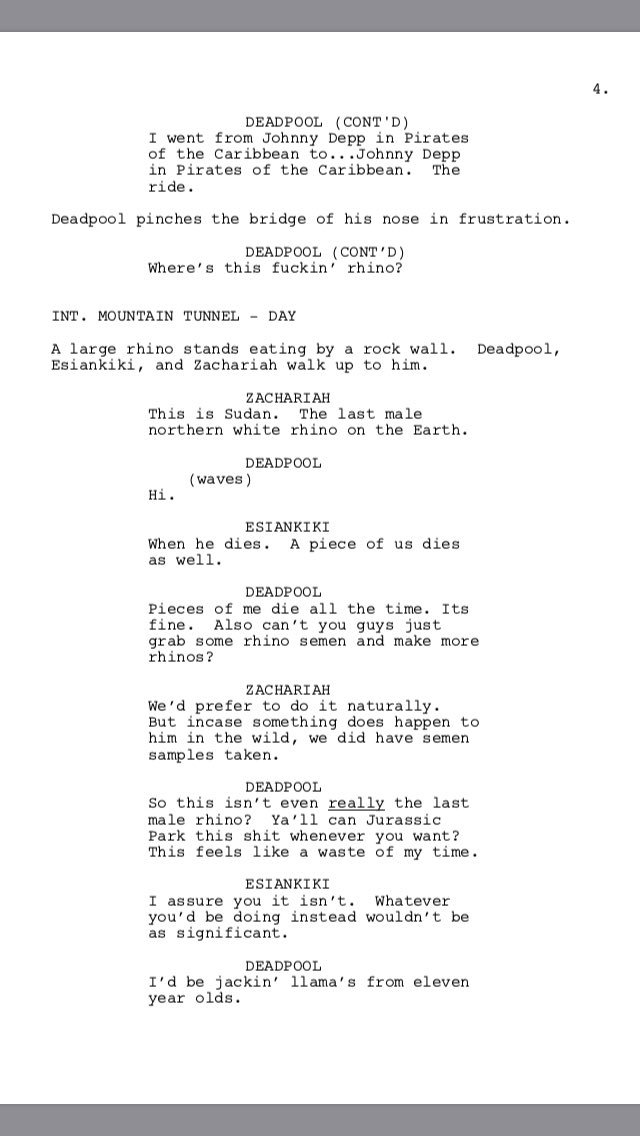 Read more: https://www.theguardian.com/tv-and-radio/2018/mar/28/donald-glover-deadpool-script-tweets-industry-racism