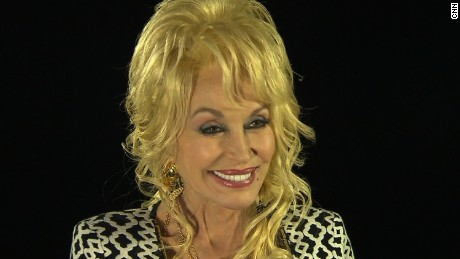 (CNN)Country music legend Dolly Parton might be undecided on whom to back in the presidential race, but there's one thing she's certain of.
"It's the greatest show on television right now," she told CNN's Brooke Baldwin, laughing, in an interview that aired Friday.
<
ul class="cn" cn-list-hierarchical-xs cn–idx-4 cn-zoneadcontainer">
The 70-year-old "Jolene" singer, who embarks next month on a 60-date North American tour to support her new album, "Pure and Simple," also didn't hold back when asked about Hillary Clinton and Donald Trump.
"I don't know where they're going to land but I think they're both nuts" she said, joking that "it's like watching the OJ Simpson trial. You just believe whoever's up next. Whoever testified last is who you believe."
As far as she's concerned, she said, it's time that both Trump and Clinton stopped talking about each other.
"Let's talk about what we really need — taking care of us. I think people just want to have a feeling of security. It's just like political terrorism right now, they got us all scared to death about everything," Parton said.
Parton — whose feminist anthem, "9 to 5," was adopted by Clinton during her 2008 presidential campaign — said women's rights still have a long way to go in America.
"That (song) was about equal pay for equal work. And we've come along way, but we're still talking about it," Parton said.
Although she might not know the choice she'll be making at the ballot box in November, Parton emphasized that she's glad that throughout her long career she's managed to soundtrack social change in America.
"We're doing good. We got a woman that could go in the White House, so we've certainly come a long way in that respect," Parton said.
Read more: http://www.cnn.com/2016/08/26/politics/dolly-parton-presidential-candidates/index.html