The rapper and the doyenne of domesticity will host new unscripted show for VH1, which will see the pair hosting dinners attended by celebrity guests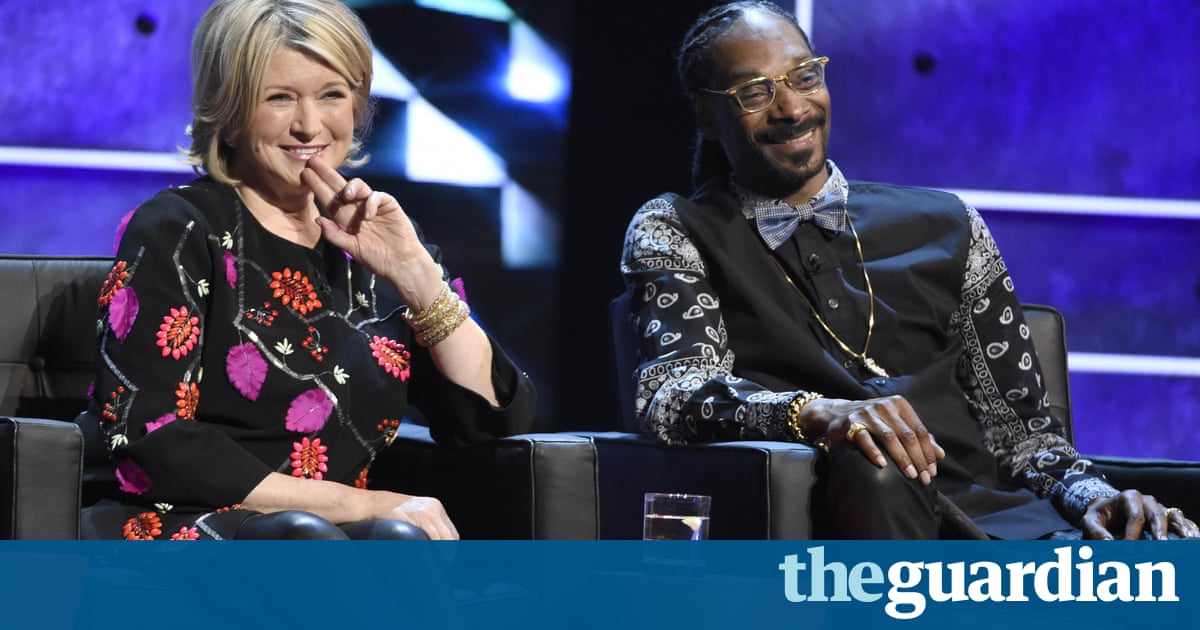 In whats surely one of the unlikeliest pairings to ever grace the small screen, Martha Stewart and Snoop Dogg have been brought together to co-present VH1s new unscripted series, Martha & Snoops Dinner Party.
The weekly series, of which a full season has been commissioned, according to the Hollywood Reporter, will see the two throw a joint dinner party each episode with surprise celebrity guests.
VH1 describes the 10-episode series as a half-baked evening of cocktails, cooking, conversation and fun where nothing is off limits.
In a statement, Stewart also hinted that show will have a competitive element, saying that it will redesign the traditional food competition shows in a new, different and very funny way.
Martha & Snoops Dinner Party marks the duos first collaboration, but the pair have been featured together before.
Most recently, they competed on ABCs gameshow $100,000 Pyramid. The two also took turns mocking Justin Bieber on a Comedy Centrals roast, (I taught Snoop that the most important thing in business is diversification, Stewart <a href="http://www.rollingstone.com/tv/features/15-best-lines-from-justin-biebers-roast-20150331″ data-link-name="in" body link" class="u-underline">joked during the show); while Snoop Dog once appeared as a guest on Stewarts now defunct talk show, Martha.
My homegirl Martha and I have a special bond that goes back, said Snoop Dogg, in a statement.
The show is set to debut this fall. The guests have yet to be announced.
Read more: https://www.theguardian.com/music/2016/aug/08/martha-stewart-snoop-dogg-dinner-party-show