Seance trumpets, one-armed flutes, northern cross-dressers brace yourself for the eerie, dizzying world of Linder and her House of Fame show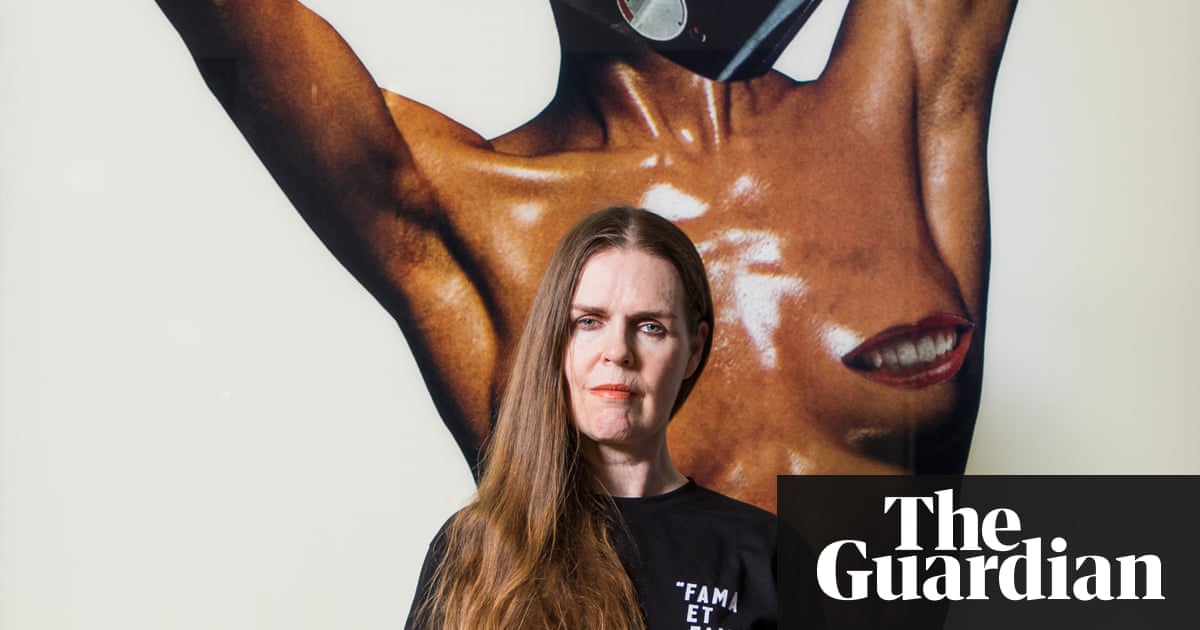 The scene: inside Nottingham Contemporary gallery. A dialogue is unfolding between the artist, Linder, and a visitor from Cambridge University Library, who has come bearing an item for the exhibition she is curating. It is a 1920s spirit trumpet, part of a collection amassed by the Society of Psychical Research, and now cared for by the library. It is, in effect, a cardboard cone. Its box proclaims that it cost five shillings and was produced in Manchester by the Two Worlds Publishing Company. The box is ripped at one end, as if in eagerness by its original purchaser. It is also rather stained. Which is good: Linder likes stains.
Elsewhere in the exhibition are two paintings by Ithell Colquhoun, the British surrealist and occultist who wrote an essay in 1952 entitled Children of the Mantic Stain, pondering esoteric uses of the Rorschach ink-blot test. Linder is interested in what else lurks within the SPR collection. Do you have any ectoplasm? she asks. I think so, says Jim Bloxam, the man from Cambridge. Is it vaginal? asks Linder, eagerly. Er, no. Its a piece of cloth, says Bloxam.
Linder seems a little disappointed, and turns her attention back to the spirit trumpet. I wonder how it works, she muses. I dont know, says Bloxam. Im actually a book conservator. He makes a hurried search on his phone to the library webpages, and we discover that, during a seance, the trumpet is designed to rise from the table and float around the room emitting spirit voices and, if occasion demands, exuding ectoplasm.