There was a thrill to reading Bannons attack on Trump. But I had to remind myself that he is a bad guy too, writes Guardian columnist Emma Brockes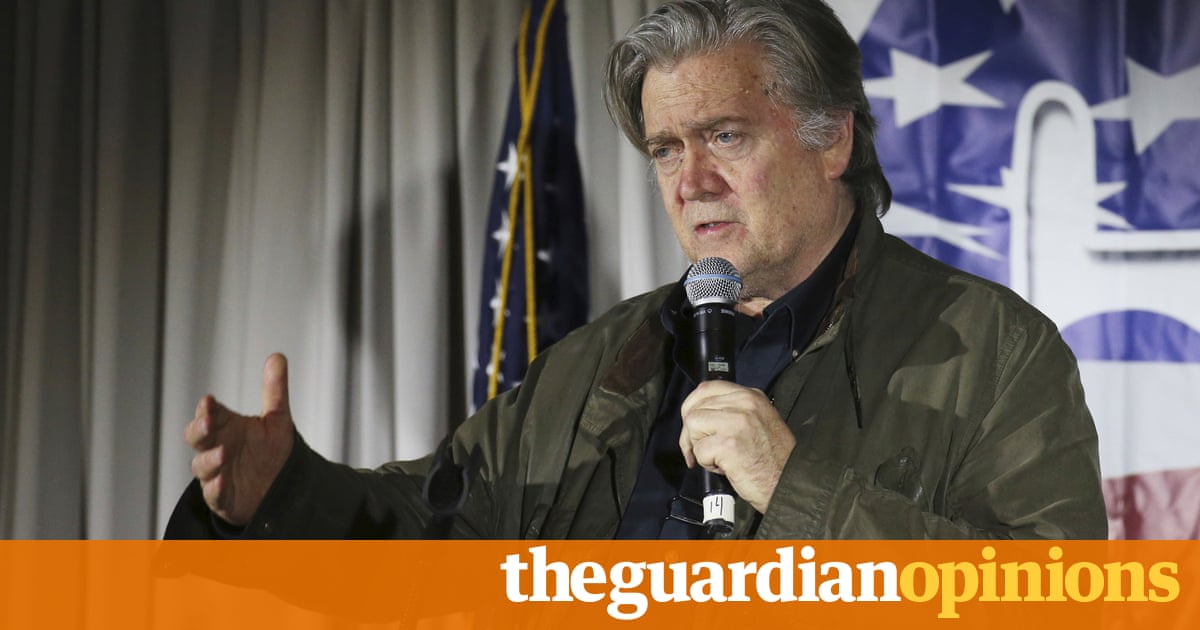 If the enemy of your enemy is your friend, watching the spectacle of Donald Trump and Steve Bannon trying to dismantle each other this week was a joyful but complicated experience. As details from Fire and Fury, Michael Wolffs book, poured out, hearing Bannon describe Trumps son as treasonous and daughter Ivanka as dumb as a brick was deeply satisfying. But it also triggered an uncomfortable response: some small surge of identification with the man. A ping of gratitude that took a second to squash, once I remembered who it was who was speaking.
Bannons power is still real. He may have been fired from the White House and fallen foul of some of Trumps supporters (Don Jrs tweet on Wednesday drew attention to that barometer of national opinion, the comments section on Breitbart, with the observation, When Bannon has lost Breitbart, hes left with umm, nothing), but the nationalist project he spearheaded has hardly gone away, and what pleasure there might have been in watching him turn on his former master was undercut by a sense of the threat Bannon continues to pose.
Still, his remarks had about them that shocking, Bulworth-quality of unsayable truth that Trump himself sometimes inadvertently strays into. One of the oddest things about this presidency has been the way in which it marries bald falsehood with bald truth if one takes the presidents unfiltered brain guff to be a kind of verisimilitude. The bizarreness of the my buttons bigger than your button exchange between Trump and the North Koreans this week literalised a time-old assumption that war, or threats of war, act as proxies for challenged masculinity; and for all its crassness and political risk, there was something extraordinary about watching this made explicit.
Clearly, mistaking rudeness for honesty doesnt lead anywhere good its led to President Trump but it does remind one of where Trumps appeal lies. He is like the Jim Carrey figure in Liar Liar, whose punishment for being an evil lawyer is that he cant tell a lie for 24 hours, and says monstrous things to everyone he loves. In the movie, he learns a valuable lesson about kindness and decorum. For Bannon, Trump and their gang, one assumes no such denouement awaits.
A world of glorious words