In this excerpt from the book They Cannot Take the Sky, Benjamin talks about his years detained on Nauru, and his undying hopes for the future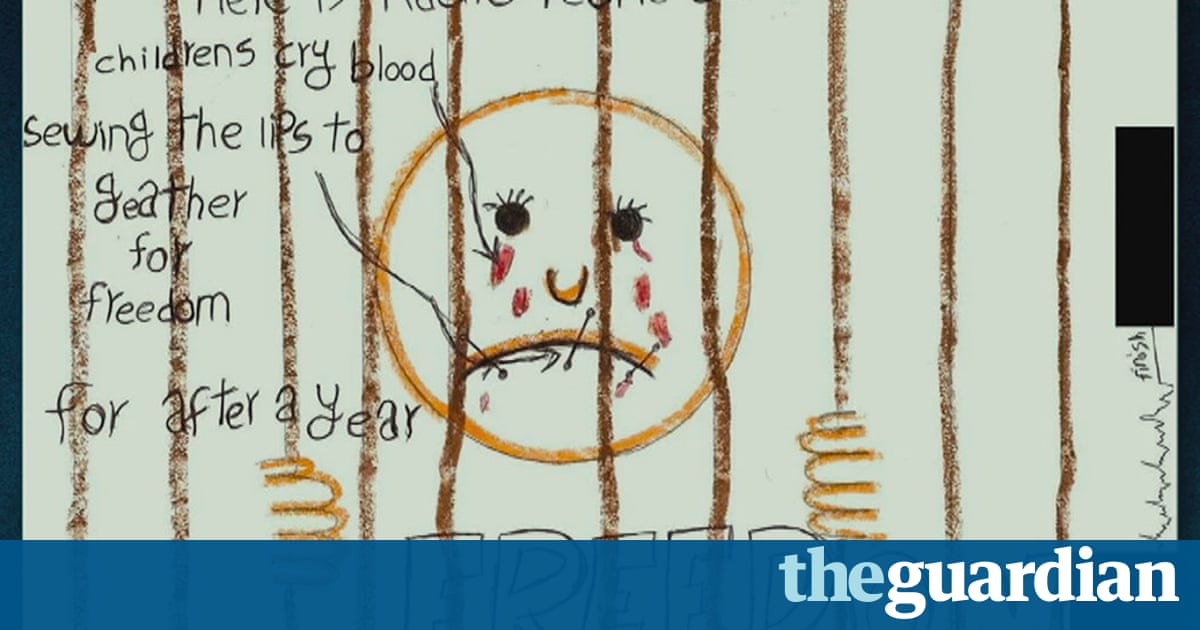 Benjamin was taken to Nauru in 2013 with his family. He told the first part of this story on Christmas Day 2014. He is still on Nauru.
You just have to cope with it
We were in Offshore Processing Centre compound number 3 the family compound in the Nauru detention facility for a year and three weeks. In that time lots of things happened between us and Wilsons, the security guards running the camp, especially with my father because everyone trusted him. So if problems happened, people would tell my father and my father would try to help. But after a couple of months the Wilsons tried to somehow punish us as a family, you know, for just simple things. One day my father was in the line for food and the Wilson didnt let him go inside he sent another family in rather than us. My father tried to just talk to them but suddenly they called the police. Police came and they sent my father straight to custody.
My father had a stroke when he was in custody. Hes a little better now, after four or five months, but hes still really not able to use the left side of his body very well.
Because of the stroke, they sent my father alone to Darwin. They gave us a time to visit just before he left. There was a neck brace around his neck and he was in a wheelchair. I could just see him for 15 minutes and then they took him away and sent him to Darwin. I was 18 at that time and my sisters were all minors. There wasnt a guardian for us, but they let us be inside a camp. My sisters, they all got lots of problems. They couldnt sleep at night. Me either.
I went to the psychologist and I told her, Ive got these types of problems, and she said, You just have to cope with it. You cannot go to where your father is. You just have to wait until he comes back. I warned them that if they didnt give me any answer at least tell me how my father is I would suicide, and she laughed at me and said, Go, do what you want to do. And so I cut my wrists and my hand, because I couldnt control it anymore. It was too much for me. And the funny thing is, they didnt care. They said, If you keep trying to do this we will send you to the custody too.
My sisters came and they saw lots of blood coming out of my body and they called Wilson.
When my father heard that I cut myself, he did his own protest. He sat in the wheelchair and he didnt eat, he didnt move, he didnt drink anything.
Im still feeling that Im not a human
After this, things happened to my father too. When he first went to Darwin he was in the family camp. He was a single male but he was in the family camp. I had a friend over there in the family camp who was looking after him. I was little bit OK because I knew my friend was helping, but after my fathers protest they sent him to the single camp. In the single camp he was totally alone. There was nobody to help him. When I heard this I tried to talk to immigration about it and tell them that this was not fair, what theyre doing to my father, that my father needs someone to help him. But they didnt answer me, they just forgot about it.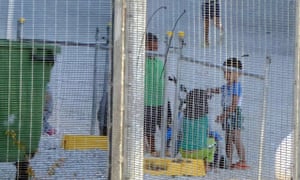 Read more: https://www.theguardian.com/world/australia-books-blog/2017/mar/24/detained-on-nauru-this-is-the-most-painful-part-of-my-story-when-you-realise-no-one-cares