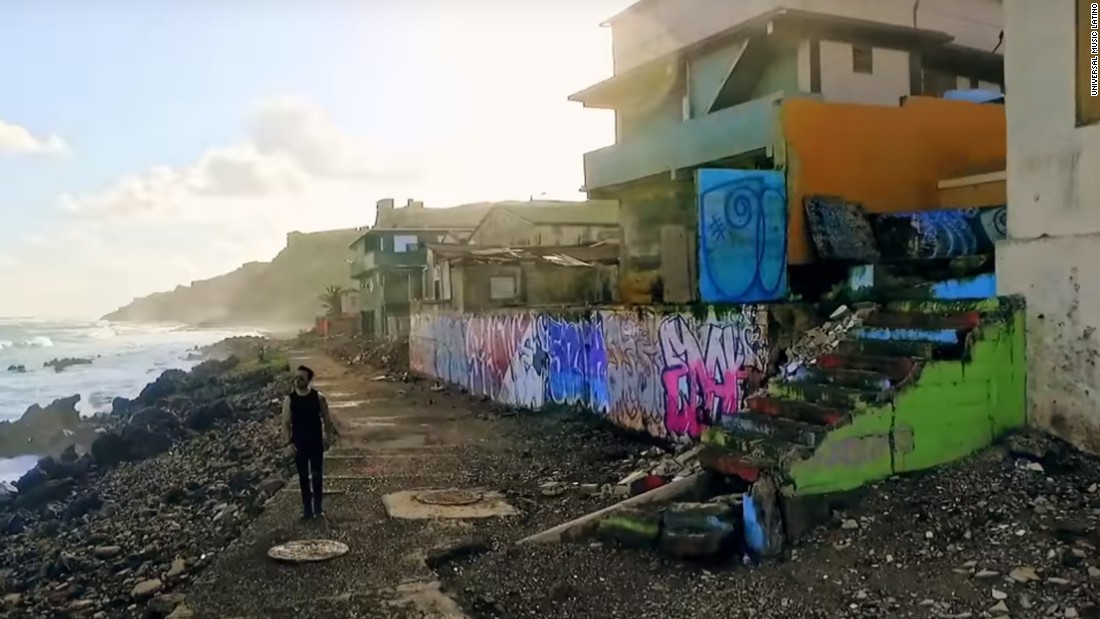 (CNN)For decades, tourists visiting Puerto Rico had avoided San Juan's La Perla neighborhood, long reputed to be a hotbed of crime and drugs.
In recent years, residents of the low-income neighborhood had
worked hard
to change its image — and they got a huge boost when Puerto Rican artists Luis Fonsi and Daddy Yankee chose to film the music video for their hit song "Despacito" there in 2016.
In the video, the camera pans over brightly colored homes stacked closely together alongside the rocky beach, walls tagged with vibrant graffiti, and streets filled with people dancing.
<
ul class="cn" cn-list-hierarchical-xs cn–idx-7 cn-zoneadcontainer">
Since its release, La Perla has become a popular tourist destination.
But when Hurricane Maria swept across the island on Wednesday, it dealt the area a heavy blow.
Many of the brilliantly-colored buildings have been torn apart, leaving only hints of what once was — a bright yellow wall, jumbled in a mess of debris; deep red and royal blue foundations standing amid downed power lines and clusters of wooden beams.
The 'Despacito' video was released in January and has over 3.7 billion views on YouTube. The video is the most-viewed of all time, was the first to hit two and three billion views, and is the most liked in YouTube history, with over 21 million likes.
Fonsi posted a picture of the neighborhood on Instagram in July congratulating the people of La Perla for their restoration project saying that "thanks to Despacito, I am part of you."
In a
separate post
about his song, the artist wrote: "Puerto Rico is the true protagonist of this song and video. It was always my great inspiration."
Read more: http://www.cnn.com/2017/09/21/us/despacito-puerto-rico-video-damage-trnd/index.html