Simmons was once close friends with the businessman but in a Guardian podcast, he says he no longer recognizes the man running for president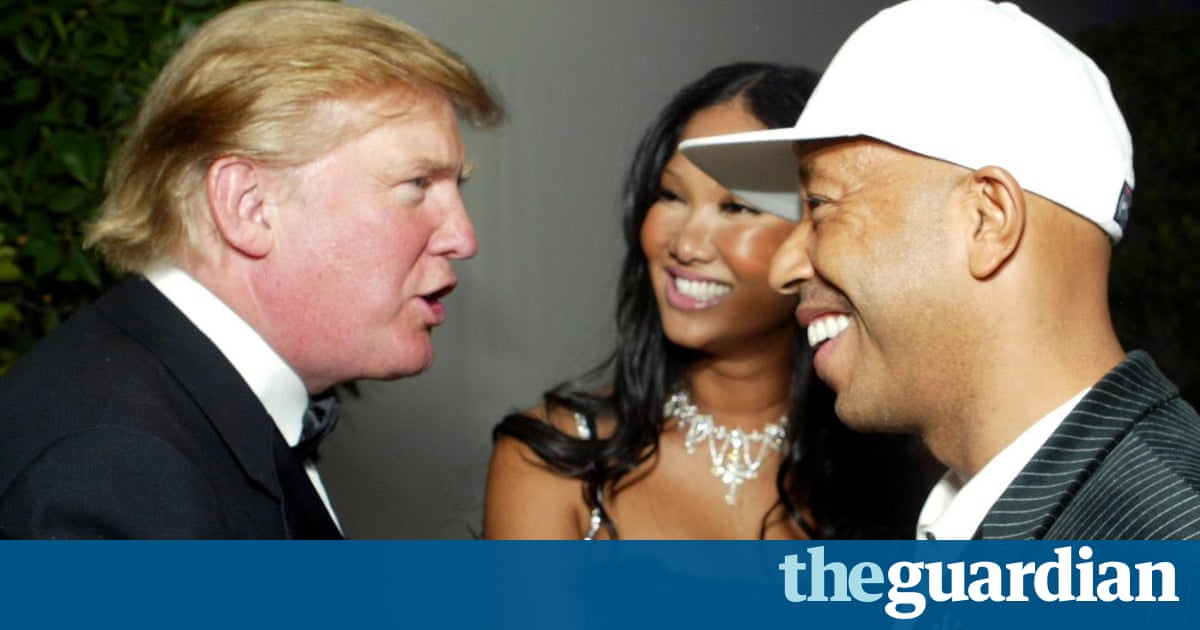 Russell Simmons, the American entrepreneur and founder of Def Jam Records, recalled a time when he was Donald Trumps close friend. They spent nearly every weekend together at Trumps Florida resort Mar-a-Lago, and was even present for Trumps first date with wife Melania and later attended their wedding.
But the version of Trump he now sees on the campaign trail is someone Simmons no longer recognizes. Appearing on a new episode of Politics for Humans, a podcast hosted by Guardian US political reporter Sabrina Siddiqui, Simmons criticized the Republican presidential nominee as preying on ignorance to fuel a campaign of hate.
Its scary you dont want him to be president, for Gods sake, Simmons said, adding that Trump was a grudge carrier and the two no longer speak.
He dont talk to me after I said Id rather Kim Kardashian be president.
Simmons, a music industry mogul who has also emerged as a prominent activist, has taken particular issue with Trumps inflammatory rhetoric against Muslims. Trump has repeatedly campaigned on banning all Muslim immigration to the US, called for shutting down mosques in America and most recently picked a fight with the Muslim parents of a fallen Iraq War hero.
But years ago, Simmons said Trump accompanied him to a meeting with Muslim leaders at the Islamic Cultural Center of New York, the citys largest mosque, and was amenable to engaging with the community.
He was very kind and that was the end of it, Simmons said. But years later, this fire has come up.
Hes fuelled a lot of hate and a lot of people are ignorant, and hes helped to promote that ignorance.
Simmons recently launched a campaign, Muslims Speaking Out, which aims to counter Islamophobia in the US by drawing a distinction between terrorists and the greater Muslim community. Simmons formed the initiative through The Foundation for Ethnic Understanding, a not-for-profit organization he chairs that seeks to improve relations between ethnic and religious communities.
In the Politics for Humans podcast, which examines the Black Lives Matter movement and social justice, Simmons also reflected on his experience as a black male and encounters with law enforcement.
As a young person, I was always afraid of the police, and I have had experiences of being mistreated and yelled at and talked down to, Simmons said. Ive always been afraid when I see them coming.
Even in recent years, Simmons said, he has been pulled over for routine traffic stops and was verbally abused by one police officer who did not immediately recognize him. The cop changed his demeanor when he saw Simmons license, but the producer noted that other people of color who are not public figures lack the means to push back against discrimination.
If youre powerless and youre black, you dont mean anything, Simmons said.
Right now, 60 or 70 kids [are] getting shot in Chicago this weekend, and if one little girl in Brooklyn is missing named Becky, theyll look for her for six months on TV.
So black lives dont matter. Thats a reality.
Listen to the podcast here:
<figure class="element" element-audio" data-canonical-url="https://soundcloud.com/politics-for-humans-guardian-us/russell-simmons-talks-black-lives-matter-politics-for-humans-podcast">
Read more: https://www.theguardian.com/us-news/2016/aug/09/russell-simmons-donald-trump-def-jam