It references European decadence, religious iconography and Latin American funeral traditions, painting her as a modern symbol of virtue and authority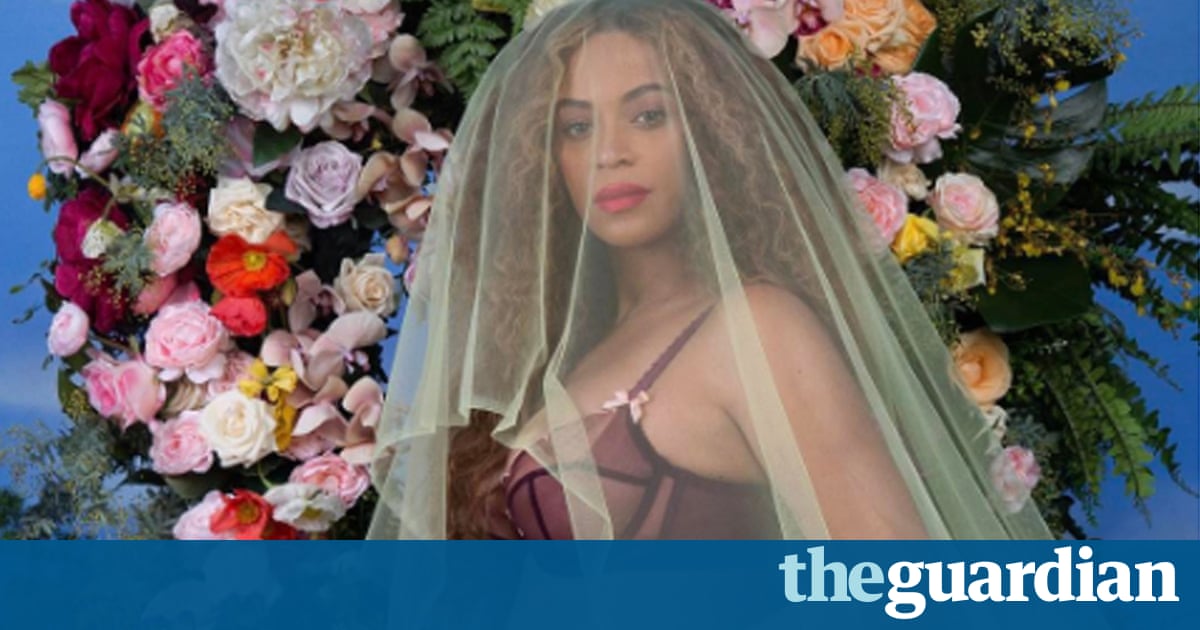 Today, on the first day of Black History Month in the US, Beyonc announced on Instagram that shes pregnant and with twins, no less. It was a bright spot on the otherwise grim landscape of the past week and a half in news. The photo is forward-thinking but with traces of historical art traditions from the past conjuring an appealing remix of rococo excesses, Flemish portraiture and Latin American funerary symbols.
In the frame Beyonc is seen kneeling at an altar, cradling her belly with one hand while she keeps the other hand (which, interestingly, doesnt show a wedding ring) posed slightly above. She is shrouded by a nearly sheer, tinted-tulle veil and is wearing satin blue underwear with a subtle, petaly ruffle. Since the medieval period, the Virgin Mary has often been depicted wearing shades of blue, a color used to signify virtue and authority. The bright, cerulean blue background reinforces this association and might even take it a step further.
Behind her glowing, studio-lit body, an enormous floral wreath suggests a sort of halo. The bulbous, super-saturated flowers behind her are hyperbolically lush and incredibly fake, adding a campy edge to the otherwise straightforwardly religious and, it should be noted, hyper-feminine composition.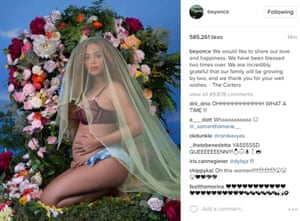 Read more: https://www.theguardian.com/music/2017/feb/01/decoding-beyonces-pregnancy-pic-a-remix-of-rococo-and-flemish-influences