The president-elects transition team is causing major traffic snarls in Midtown Manhattan. New Yorkers cant escape the coming Trumpocalypse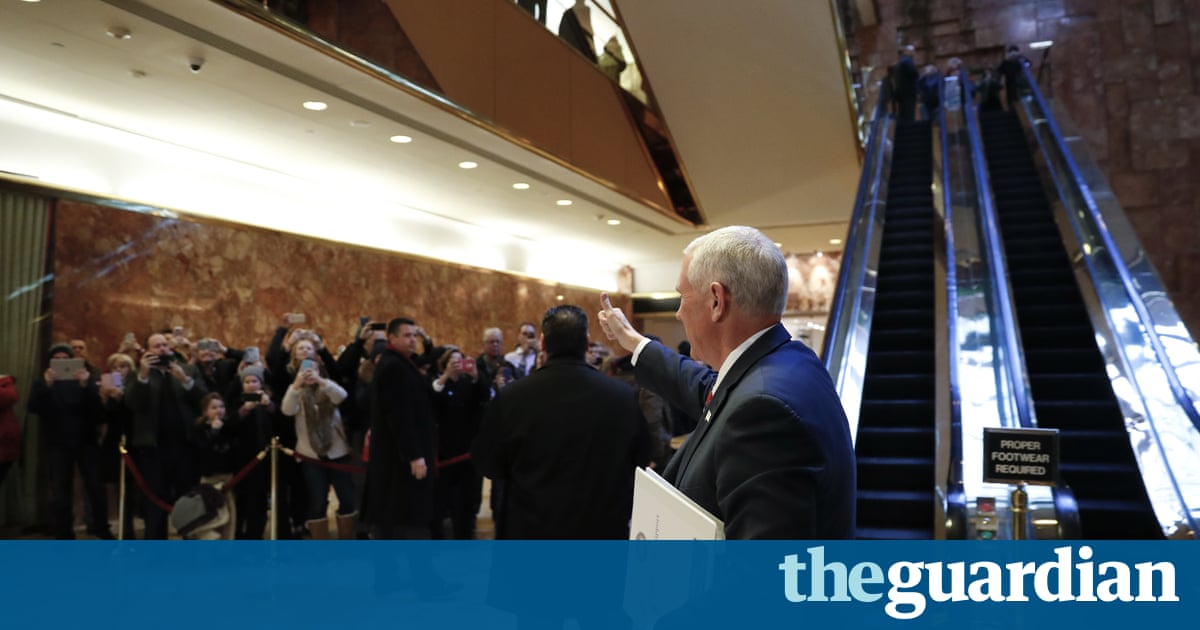 On Monday, President-elect Donald Trump confirmed reports that his wife Melania would stay in Midtown Manhattans Trump Tower with their son Barron, rather than move to the White House with him after Januarys inauguration. Now, I dont go to Midtown Manhattan, because its teeming with bad suits, worse smells and piles of garbage taller than Mike Huckabees large adult sons. I dont write about politics, for similar reasons.
While its not exactly central to Our Gilded American Rapture, Melanias choice to stay at Trump Tower (at least through the end of Barrons fourth-grade year at an Upper West Side prep school) smacks of cruel portent. The campaign may be over, but in New York City, a fresh new logistical hell has just been laid upon Midtowns traffic, our familiar old hell. The New York Post, among others, warns that Melanias non-move would usher in a traffic apocalypse.
How bad is bad? The Post reports that the Secret Service and NYPD are contemplating closing a portion of Fifth Avenue whenever the family is in town. Already, the street has been completely shut down by protesters three times in the past week, reports Curbed. A former NYCDOT executive guessed in an interview with Gothamist that Fifth Avenue will have one or more lanes closed for security reasons every day from now until the end of Trumps term, regardless of whos home.
Mayor Bill de Blasio is basically begging people to stay away from the area to make things easier on law enforcement hopeless, considering that the area lies within one of Manhattans busiest business districts, where population density regularly tops one million people per square mile.
The city has already begun exploring how it might be reimbursed for the enormous expense of this unprecedented mess. The Obamas temporary visits cost the city millions in additional security; ditto the UN general assembly. CNN is already throwing around a $1m-per-day estimate for Melanias ongoing residency during Donalds presidency (though its unclear where that number came from).
Given all that, you might deem it inconsiderate selfish, even for Melania to stay in the city past the inauguration. Of course it is! Its also virtually unheard of. As the Washington Post points out, only one other first lady dodged living in the White House once construction was finished in 1800, and that was Anna Harrison, whose husband William Henry died a month into office.
The publicly cited reasons explaining Melanias decision are breathtakingly tone-deaf, too. The Post quoted an unnamed source close to the transition team as saying that the campaign has been difficult for Barron, and [Melania] is really hoping to keep disruption to a minimum.
Tell that to the millions of Americans Muslims, immigrants, LGBTQ+, women, and on and on for whom her husbands campaign has been piercing existential agony. As president, hes promised to do far more than disrupt their childrens grade-school education, and none of them have an $100m penthouse on Fifth Avenue to hide in.
Whether she stays at Trump Tower to see Barron through fourth grade, or eighth grade, the disruption she wreaks upon the city are a millstone that all New Yorkers, even privileged ones, must carry until it becomes yet another thing like the inevitability of Trumps presidency ushering in the apocalypse that we take as gospel.
The Iranian American scientist and feminist Roja Bandari, who lived under Irans religious dictatorship, <a href="https://twitter.com/RojaBandari/status/797950749225295872″ data-link-name="in" body link" class="u-underline">tweeted this after the 2016 election: There is no ominous music playing in background in dictatorships. So if you in the US are waiting for a sign, there will be none.
Maybe not. But in Midtown Manhattan, right outside Trump Tower, there will be an ungodly snarl of Secret Service officers, NYPD bomb squads, protesters, cable-news vans and garbage trucks full of sand. And of course, there will be traffic miles of gridlock, affecting millions of New Yorkers every day.
The blaring cab horns are our ominous music. The asphalt shit-show is our reminder: that the big blue New York bubble can insulate us from the rest of the country, but it wont protect any of us from Trumps havoc.
Read more: https://www.theguardian.com/commentisfree/2016/nov/22/melania-trump-new-york-city-security-trump-white-house