His lurid aesthetic shaped the celebrity age, but 11 years ago LaChapelle escaped to a farm in Hawaii. He talks about his journey from 14-year-old gay runaway in Warhols New York to enlightened Grandpa Moses of photography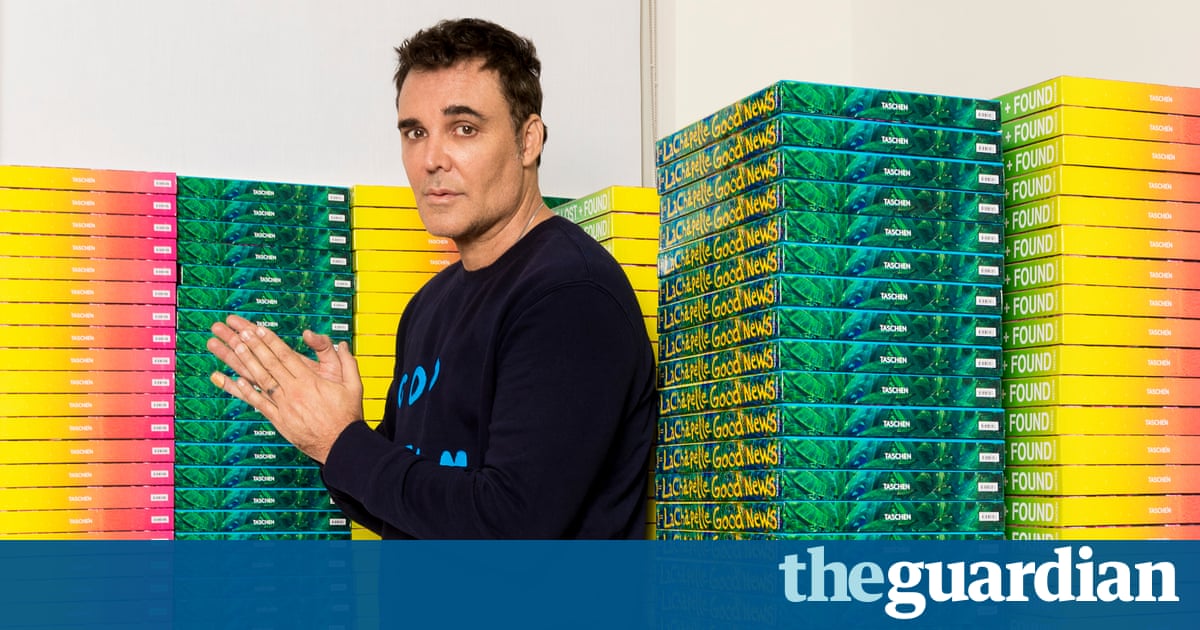 The evening before we are due to meet, David LaChapelle spends several hours greeting fans and signing books in Berlin. The queue snakes outside his publisher Taschens bookshop and down the street. One woman, a middle-aged artist, bares her breasts for a photo with him. Another gets her wrist signed and returns later to show she got it tattooed. The next afternoon, LaChapelle, no stranger to daft behaviour, can only shrug, touched but baffled. He wasnt sure there would be interest in this comeback; his two new anthologies are going to be his final books. This is it, he promises. An edit of unseen photos from his 30-year career as one of the most striking and controversial chroniclers of pop culture.
For a long time, I worked non-stop, he says. I had to always have three magazine covers, a music video in the Top 10 of [MTV chart show] TRL, one of the Vogues happening or Id be forgotten and irrelevant.
LaChapelle dials the conversation to the tone of a therapeutic confessional, which is perhaps encouraged by the fact that we are sitting together chatshow style: sloped towards each other in plush velvet armchairs on the stage from last nights signing. Its a paradoxical place to be, working for magazines that push the idea that happiness is going to come with the next purchase and new season of merchandise, he says quietly. I love glamour and fashion and beauty that has been with civilisations for ever, but I needed to get away from the propaganda of that. When I quit everything, I never wanted to shoot another pop star as long as I lived, I was tortured by them.
Read more: https://www.theguardian.com/artanddesign/2017/nov/21/david-lachapelle-photographer-hawaii-warhol