The Byrds and CSNY founder has put his wild living behind him and his new album continues a recent hot streak only US politics can darken his mood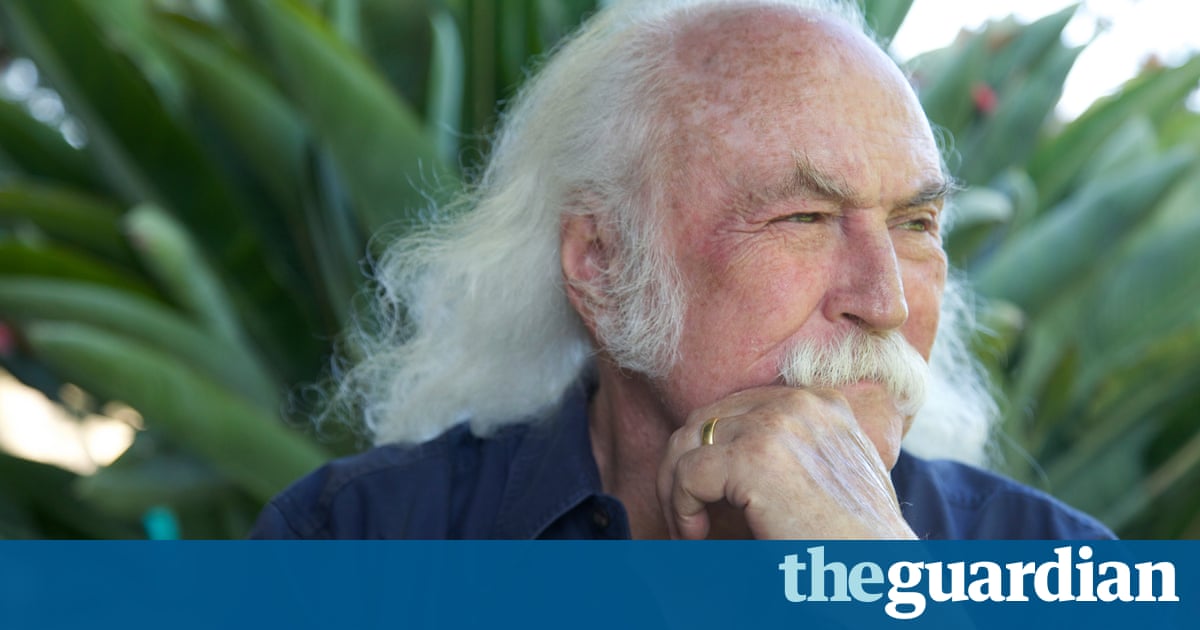 At three oclock in the morning on the day we talk, David Crosby woke from a sound sleep and wrote a song. Hell be the first one to tell you that wasnt the case years ago when he was touring huge venues with Crosby, Stills and Nash and CSNY in between bouts of his public struggles with drugs, alcohol and prison (he was jailed for five months in 1986 for on weapons and drugs charges).
But with Lighthouse, a new album due this month, Crosby continues the hot streak he started in 2014 with Croz, his first solo album in 20 years. As a founding member of the Byrds and Crosby, Stills and Nash and one of the finest voices of his generation Crosby could well be sitting on his laurels. But the stunning material on Lighthouse, which is focused squarely on his vocals and guitar, suggest he is more creatively engaged than he has been since his much younger days.
This is your second solo album in two years and you say you just finished recording a third thatll be out next year. Where is the productivity coming from?
I think the key to the whole thing is Im very happy these days. Ive hit a streak of writing thats probably one of the densest and best writing runs Ive ever had. Ive always written in little bursts and this burst is lasting a couple of years now and its consistently happening.
Youre 75. Does having one of the most productive streaks happen now opposed to decades ago mean more to you?
It means a lot. Im not sure I fully understand why it happened. But James Taylor made one of the best records of his life this year [Before this World, which actually came out last year]. And had his first No 1 record in a long stellar career. And James is the same age I am. It was very encouraging to me to see that. And realizing its not impossible you can do really good work and if youre willing to work.
Most people my age tend to be either lazy, theyre just trying to recreate the last time they had a hit or theyre just out of it. They think theyve said what they had to say. I pick up the guitar every day and I work at it. I try to write all the time.