At 65, the phenomenally creative David Byrne is still rocks renaissance man. As he launches his first solo album in 14 years, he reveals why hes started collecting reasons to be cheerful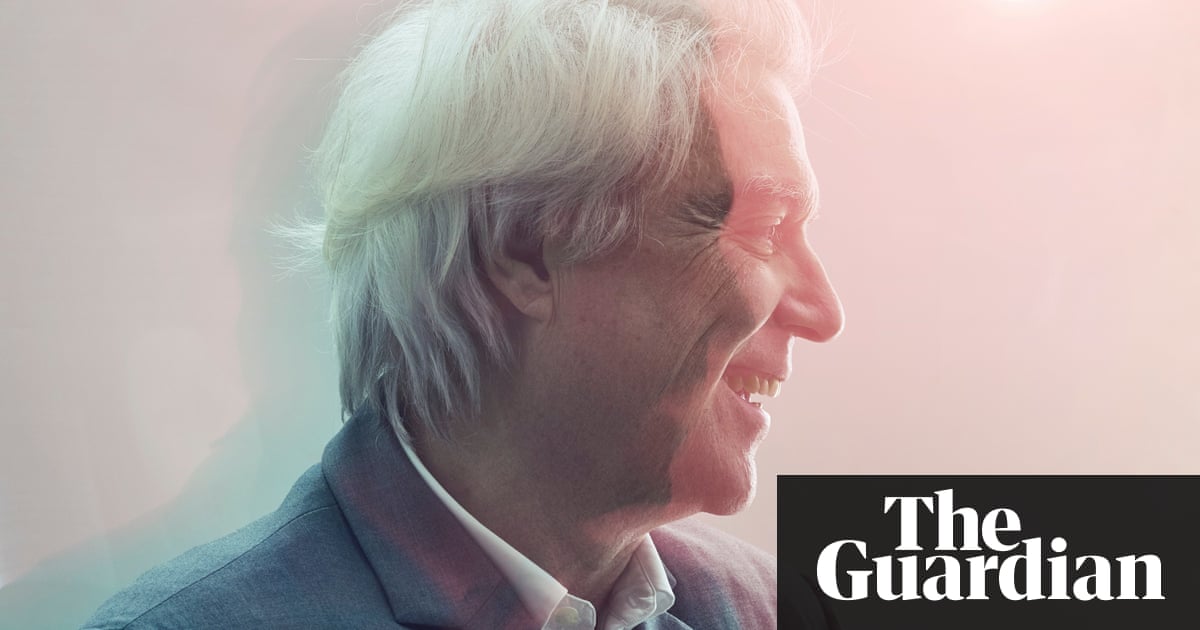 The first time David Byrne came to the Roundhouse in Camden was in 1977, when his band, Talking Heads, supported the Ramones. Both bands were deluged with phlegm, because thats what punks thought they were meant to do then. Forty-one years later, the man, the venue and the fans have all changed. Tonight, Byrne is treating a small, respectful audience in the Roundhouses Sackler Space to a PowerPoint lecture called Reasons to be Cheerful. Nobody spits.
Byrne came up with the idea two years ago. Obama was on his way out, Trump was on his way up, and Byrne wanted to alleviate the gloom by collating stories of positive change from around the world not grand schemes but small, pragmatic innovations that work. Looking like a dapper academic with his sharp grey suit and shock of white hair, the 65-year-old clicks through his slides: carbon-neutral urban planning in Sweden, high-speed bus lanes in South America, an anti-corruption game show in Africa. To quote one of his famous lyrics, this aint no disco, but nor is it out of character. For most of his life, Byrne has been asking if things can be done differently.
The following afternoon, tucked into the corner of a hotel lounge, I ask him if the exercise has worked. Has it made him more cheerful?
I dont know, he says. I think Im a naturally cheery person so I dont have anything to measure it against. Maybe if I didnt do it Id be really depressed, but I have no idea. Some of his friends find this confusing. They do sometimes ask me: David, you seem to be fairly happy most of the time. Whats up? Whats going on with you?
Byrne laughs. He has a selection box of laughs simmering chuckle, conspiratorial giggle, strangled whinny, lusty guffaw, something that sounds like a suppressed sneeze yet remains somewhat detached. He gazes out of the window at the rush-hour crowds, he studies an unwanted plate of fancy biscuits, he looks nowhere in particular. Very occasionally, as if by accident, he makes eye contact. Ive changed over the years, he insists. Im imperfect, but I communicate better. I dont just bury things and let them explode at some point. Im able to talk in a social group whereas before I would retreat into a corner.