Duncan Jones tweeted that his wife gave birth earlier in July, having previously revealed late singer knew about the pregnancy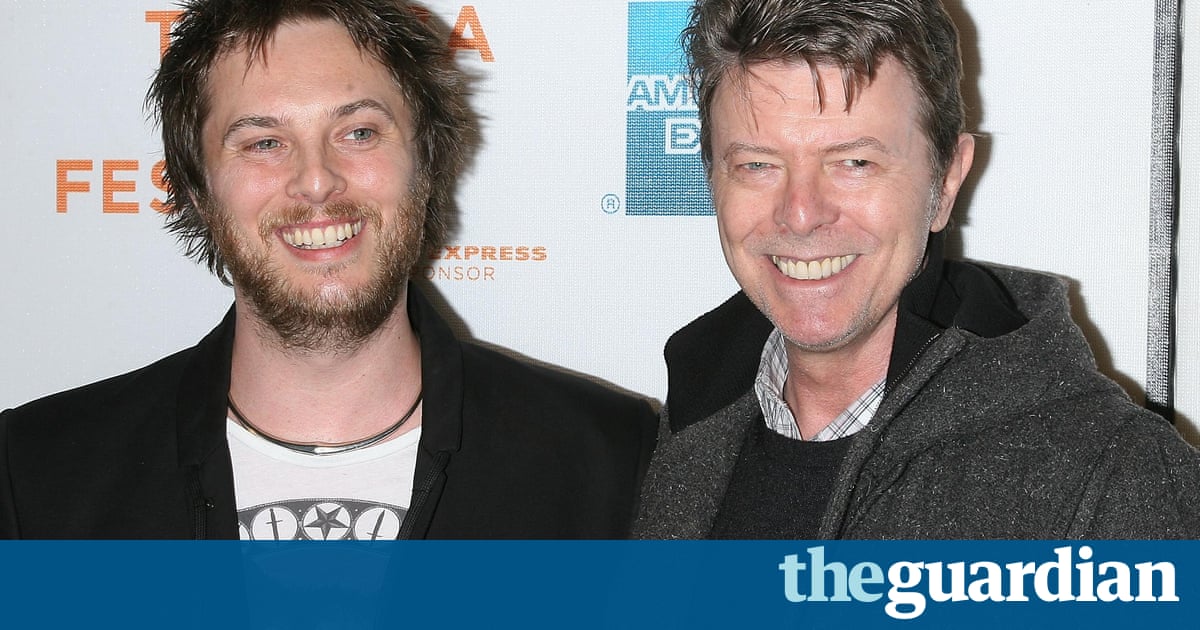 David Bowies son Duncan Jones has announced the birth of his child six months after the musicians death.
In a tweet Jones said that his wife, photographer Rodene Ronquillo, had given birth to their son Stenton David Jones earlier in July. The child would have been Bowies first grandchild.
The tweet featured a cartoon showing three generations of the Jones men. In a later tweet he also paid tribute to his wife whom his described as warrior woman and every day my hero.
Their son is named in honour of Bowies family David in tribute to his grandfather and Stenton after David Bowies own father, Haywood Stenton Jones.
The couple announced the pregnancy in February, one month after Bowie died of cancer, with a drawing of the foetus and the words Im waiting in the speech balloon. The tweet also revealed that the late musician knew about the child before his death in January. One month since dad died today. Made this card for him at Christmas. Due in June. Circle of life. Love you, granddad, he captioned the photo.
Film director Jones, 45, is Bowies eldest child, and the only child from his marriage to his first wife, Angie. Jones directed the Warcraft film released in May as well as the sci-fi thriller Source Code and the <a href="https://www.theguardian.com/film/2009/aug/07/duncan-jones-moon-spoilers" data-link-name="in" body link" class="u-underline">Bafta-winning Moon.
Read more: https://www.theguardian.com/music/2016/jul/30/david-bowies-son-announces-arrival-of-first-child