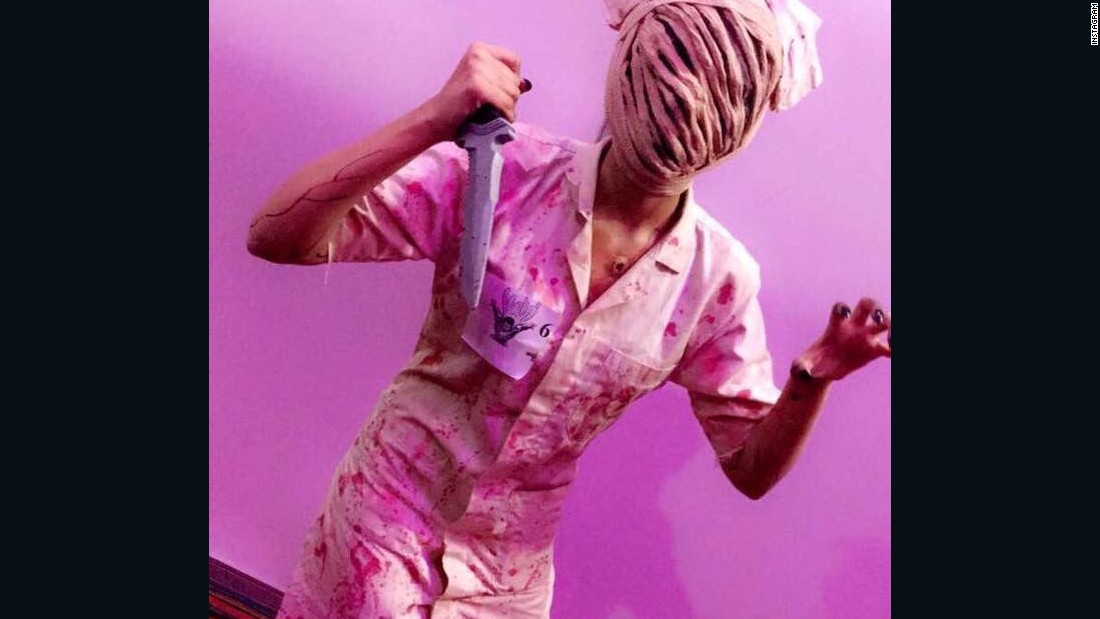 (CNN)Dressed all in black with her face exposed, Fatima Mohammed Hussein has come to Saudi Arabia's first Comic Con event dressed as Bat Girl.
"The minute I stepped in, I couldn't believe this is happening here," she told CNN. "It's a big move for Saudi to have something like that."
Hussein was one of the many Saudis who dressed up and flocked to the coastal city of Jeddah to celebrate pop culture, comic books, video games, and film between February 16 and 18.
<
ul class="cn" cn-list-hierarchical-xs cn–idx-5 cn-zoneadcontainer">
The three-day festival was part of a government initiative to bring more entertainment to Saudi Arabia, which bans public cinemas and theater.
"When you enter into the tent, you forget that you are in Saudi Arabia," Abdul Rahman Bakhsh, 25, an engineer and an avid YouTuber, who came to the event dressed in rustic armor over a black faux suede pullover and armed with a spear, told CNN.
With his friend, Ameer, he documented the Comic Con experience
on YouTube video
, starting with their search for costumes.
"There is a lot of creativity in Comic Con. People really interacted with the event and their costumes were amazing," Bakhsh said.
Gender mixing
Young men and women crowded into the tent, mingling near stands for comics and video games — a remarkable scene for a government-sponsored event in a country where gender segregation is imposed in many public spaces.
A long queue formed in front of the booth of a group of talented female artists who — with make-up — created scars, injuries and anime-inspired faces. "It was Hollywood-level creativity," Bakhsh said.
A separate female-only tent was set up for women who wanted to take off their traditional abayas and show off their costumes.
Saudis at the event also had the opportunity to attend panel discussions with Charles Dance and Julian Glover from "Game of Thrones," Giancarlo Esposito from "Breaking Bad," and Mads Mikkelsen from "Doctor Strange."
Other panels featured Saudi producers and actors, including cast members from the upcoming Saudi superhero show, "Mas'hour" — meaning "Bewitched."
Comi Con history
Comic Con events began in 1970 in San Diego and have slowly spread across the world. But before this festival, fans from Saudi Arabia had to outside the country to attend Comic Con events.
The Saudi version was organized by local company Time Entertainment. Its director Hisham AlSaeed said that Comic Con's international presence gave Saudi Arabia the perfect opportunity to highlight homegrown talent.
"There's a lot of talent (here) when it comes to comics, animations, anime (and) movie production," he said.
AlSaeed said the initiative was inspired by the huge demand for a Comic Con in his country, illustrated paartly by the rise in people holding their own cosplay competitions at small, underground private events.
"(Comic Con) has never been done publicly like this, it has just never been set up," he said.
<
div class="el__embedded" el__embedded–fullwidth">