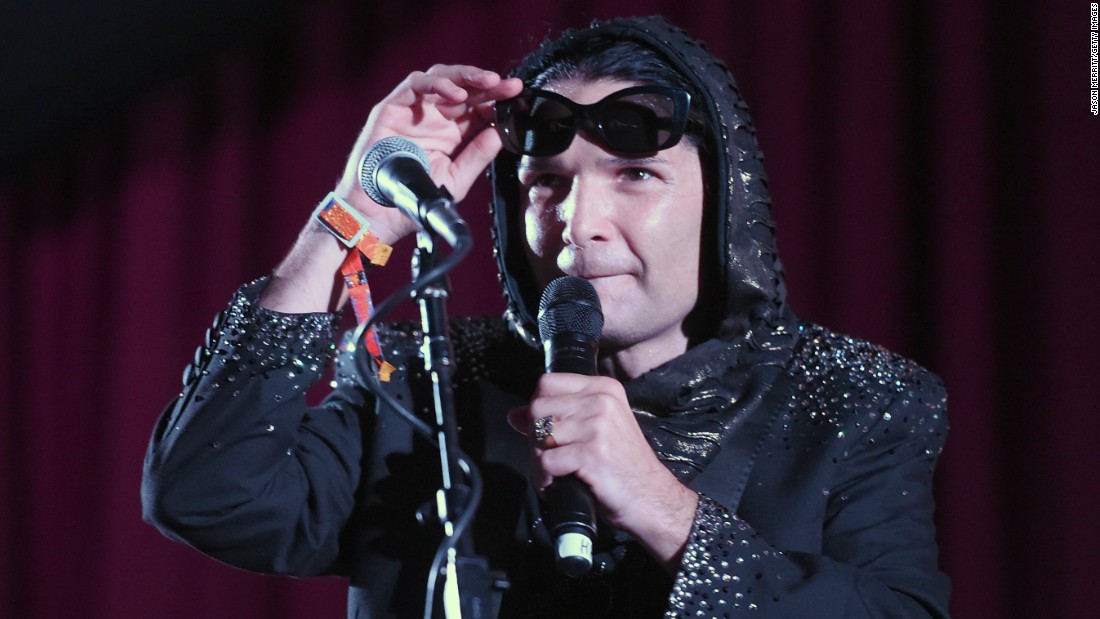 (CNN)Corey Feldman is not going anywhere.
<
ul class="cn" cn-list-hierarchical-xs cn–idx-4 cn-zoneadcontainer">
The former child star is back on the radar after a bizarre performance of his song "Go 4 It" on NBC's "Today" back in September.
To say the internet wasn't sure what to make of it is an understatement.
But Feldman would like to remind the world that he's not new to the music game, having recorded a song for the "Dream a Little Dream" soundtrack back in 1989.
The "Goonies" star joked about being "clinically insane" when it came to his morning show performance. He said he knows his music is not for everyone.
"Look, not everybody loves Bon Jovi. Not everybody loves Pink Floyd," he said. "But for some people, it's the greatest thing since sliced bread. So call me a one-week wonder, but that's the plan. I'm not trying to rule the world, just spread my personal message."
And what is that message?
"Peace and love," he said.
"Look, I'm the guy you kicked to the curb, that you brushed under the carpet, that you swept away, so I'm here to be an example for people who think about giving up," Feldman said. "If you can take enough crap from strangers, and if you can have enough people telling you to your face that you suck, and you can brave all that, then you can stand on the stage powerfully and say yes."
Read more: http://www.cnn.com/2016/11/01/entertainment/corey-feldman-music/index.html