Cannes should not entertain Ronan Farrows call to bar his father. The accusation against Allen was never pursued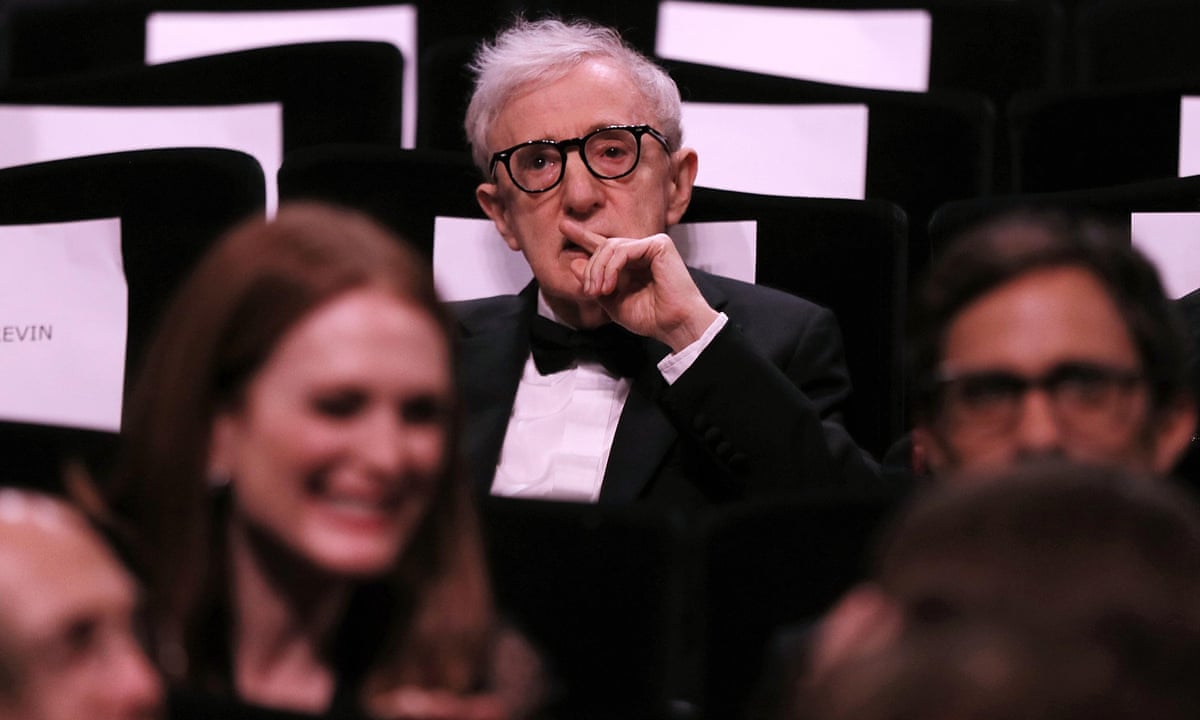 When I wake these days, the first face Isee is Marilyn Monroes. She looms above the bed,chuckling seductively, diamonds bright, skin oddlymottled on account of the phototransfer being stuck straight on to the pebble dash. Turn to the right and theres Paul Newman, smouldering gazedirected at the travel kettle.
Cannes, where I am based for the film festival, is so keen on cinema that even its hotel walls shout about it. Thebreakfast bar has dubious quotes from Jack Nicholson and JamesDean, pace Mark Twain (Neverregret anything that makes yousmile), stencilled above the toast. One swankypal tells of staying somewhere on Cannes main drag wherethe toilet paper was designed to look like a spool of celluloid. If entertainment is your primary touchstone for life, for art, for loo roll it naturally follows it also provides your go-to points of comparison. For films, this has a logic. The new Ken Loach? A blunter Bread and Roses. Money Monster? The Big Short for kids.
But when it comes to people, such casual cultural shorthand risks becoming a touch too reductive. Is it offensive to call Kristen Stewart a punky Jodie Foster? Faintly, maybe. Jesse Plemons a cuddlier Matt Damon?Possibly not.
How about likening Woody Allen to Roman Polanski or Bill Cosby? This seems to me pretty clear-cut. It is wrong, lazy and dangerous. Yet it is done repeatedly. Over the past week it has been the Polanski comparison that got more eyelids batting. Youve shot so many of your films here in Europe, said the comedian Laurent Lafitte, MC at the opening gala, and yet in the US you havent even been convicted of rape. Lafitte is here all week.
The Cosby nod was from Allens own son, Ronan Farrow, and has gone less checked. It was intended differently,too: pointedly, potently, yet couched in the same like-for-like showbiz rhetoric in which were all fluent. Farrow first invoked it in a tweet to the editor of the Hollywood Reporter, to critique its interview with Allen: Love you, Janice, but whats next, a Bill Cosby cover? He repeated it <a href="http://www.hollywoodreporter.com/news/my-father-woody-allen-danger-892572″ title="" data-link-name="in" body link" data-component="in-body-link" class="u-underline">in an article in the same publication, in which he condemned his father, the festival, the press and those stars who work withhim.
Read more: https://www.theguardian.com/commentisfree/2016/may/13/woody-allen-polanski-cosby-dangerous-cannes-ronan-farrow