He has been called an emissary of Satan and falsely blamed for one of the most notorious shootings in US history. But the singer has never been afraid of outrage. Is that really an excuse, though, to flick our interviewers testicles?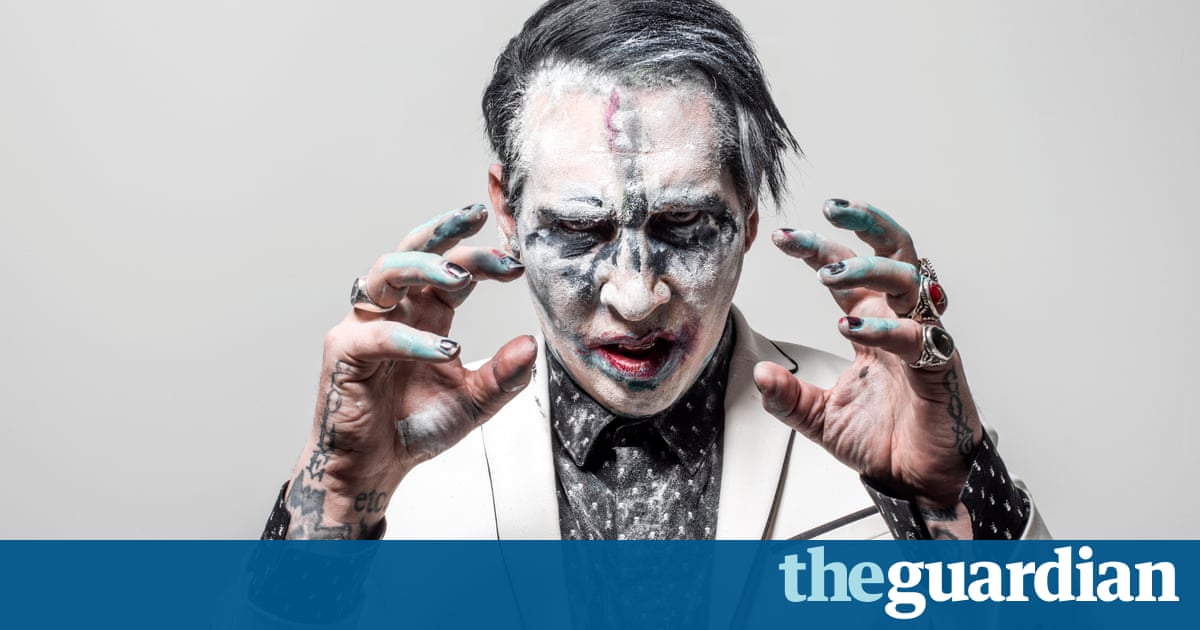 It is while discussing the difference between his stage persona and his day-to-day life that Marilyn Manson leans over and flicks me in the testicles. This comes as quite a surprise: I have encountered a lot of unusual things as a journalist, but have thus far managed to get by without an interviewee touching my genitals. More surprising still is that leaning over and flicking my testicles appears to form part of his answer to a question about whether he has ever felt consumed by the character he created a quarter of a century ago, in the same way that Bowie struggled to separate himself from Ziggy Stardust or the Thin White Duke. Certainly, the way he says: Thats the difference! immediately afterwards suggests it is, but Im not sure.
For one thing, I am distracted by my sore testicles, and, for another, I wasnt really following his line of argument at the time. First, he took my notepad, wrote person on it and added an a at the end. Im this and Im this, he said. A person and a persona. But I cant really divide the two. Theres a difference on the stage; people I dont know I just seduce, in a lot of ways. You go offstage and people even me and you now, talking
His voice trailed off and, while I was trying to work out whether he had just said that he did inhabit a different persona on stage he flicked me in the testicles.
Its all a bit peculiar, but then the interview has been peculiar from the minute I stepped into the Berlin hotel suite where Manson is receiving the press. He is midway through a European festival tour and promoting his forthcoming eighth album, Heaven Upside Down, a work he describes as hard, punk rock, Killing Joke, Joy Division, Bauhaus, Scary Monsters, and which reunites him with Tyler Bates, a guitarist, producer and soundtrack composer best known for his work on Guardians of the Galaxy. Manson seems surprised that Bates agreed to work with him again after 2015s The Pale Emperor, or rather its ensuing tour, during which relations between the two deteriorated to such an extent that Manson pulled a box-cutter knife on Bates.
Heaven Upside Down was announced the day before the US presidential election, in typically understated Marilyn Manson style, with a short video that was widely reported as showing the singer decapitating Donald Trump. Well, there was no actual decapitation shown, he demurs. It was implied. And no Trump. There was just a guy in a red tie. Could have been a preacher. Its funny that people see what they want to see.