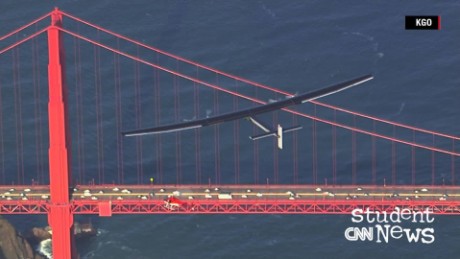 April 25, 2016
Tensions are high on the Korean Peninsula, following another reported missile launch by North Korea. We're explaining why the country might risk more U.N. sanctions to move forward with its military programs. A potential banana crisis, a look at desperate conditions in Ecuador, and a Character Study of a certified instructor in therapeutic riding are also featured this Monday.
On this page you will find today's show Transcript and a place for you to request to be on the CNN Student News Roll Call.
TRANSCRIPT
Please note that there may be a delay between the time when the video is available and when the transcript is published.
CNN Student News is created by a team of journalists who consider the
Common Core State Standards
, national standards in different subject areas, and state standards when producing the show.
ROLL CALL
For a chance to be mentioned on the next CNN Student News, comment on the bottom of this page with your school name, mascot, city and state. We will be selecting schools from the comments of the previous show. You must be a teacher or a student age 13 or older to request a mention on the CNN Student News Roll Call!
Thank you for using CNN Student News!
Read more: http://www.cnn.com/2016/04/24/studentnews/sn-content-mon/index.html