Announcement that Hillary Clinton would ask her husband Bill for economic advice reveals stark contrast between their supporters and the Americans who agree with Donald Trump and Bernie Sanders darker vision of the decade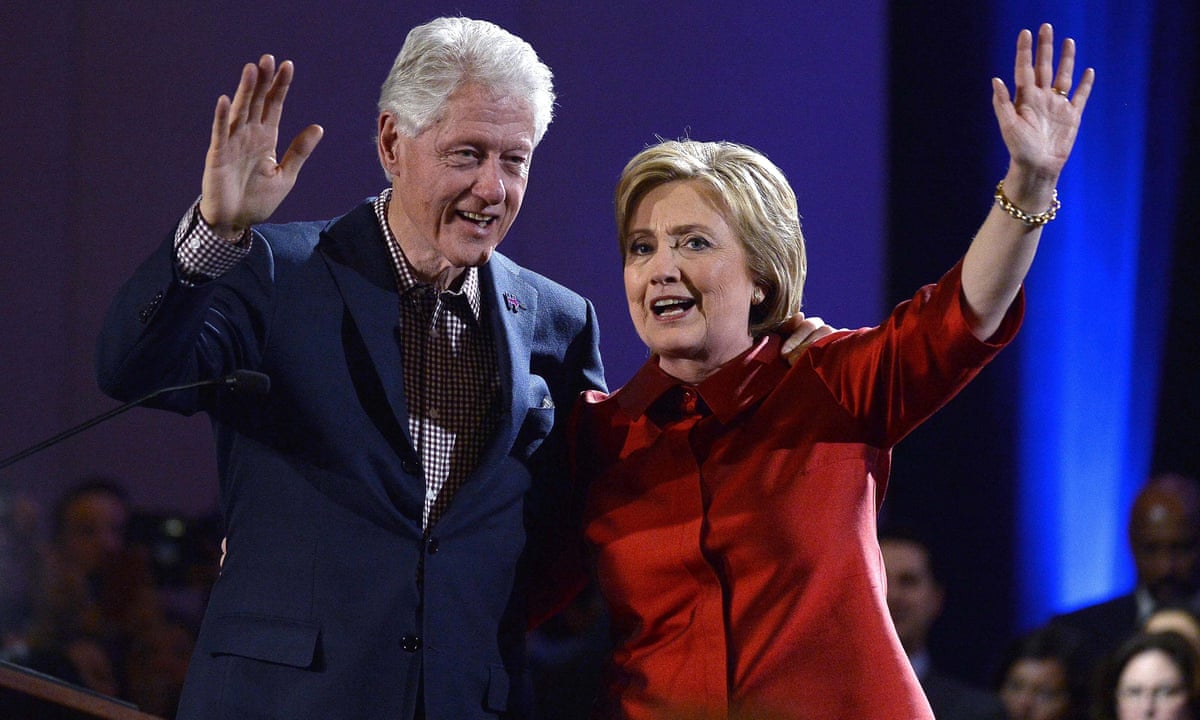 Like the upcoming sequel to Hollywoods 1996 blockbuster Independence Day, this summer Bill Clinton is hoping to revive the spirit of the 90s after two decades away from the White House.
Frailer, thinner and with a now whispery stage voice, the 42nd president of the United States has captured attention by revealing a deal with his wife Hillary to serve as an economic adviser should she defeat Donald Trump in Novembers general election.
But just as the films writers updated their script to put a woman in the new Oval Office they memorably blew up the original much has moved on since the last time a Clinton was behind the Resolute desk. What worked in the 1990s is no guarantee of box office success this time.
Though his exact role in any future administration remains unclear and a cabinet post has been ruled out, the emergence of William Jefferson Clinton as a central cast member in his wifes 2016 campaign is already prompting a major reinterpretation of past performances.
From trade liberalisation and welfare reform, to gay rights and the war on drugs, the once-vaunted legislative successes of the first Clinton decade are being re-litigated in a very different America.
Trump has also begun to re-examine old scandals. He has tried to use Bills womanising as an antidote to his own alleged misogyny, and has threatened to dredge up everything from his affair with Monica Lewinsky to the Whitewater property deals in an effort to smear his opponent in attack adverts.
Nobody in this country was was worse than Bill Clinton with women. He was a disaster, Trump recently claimed at a rally in Oregon, after his own record was challenged by his opponents campaign.