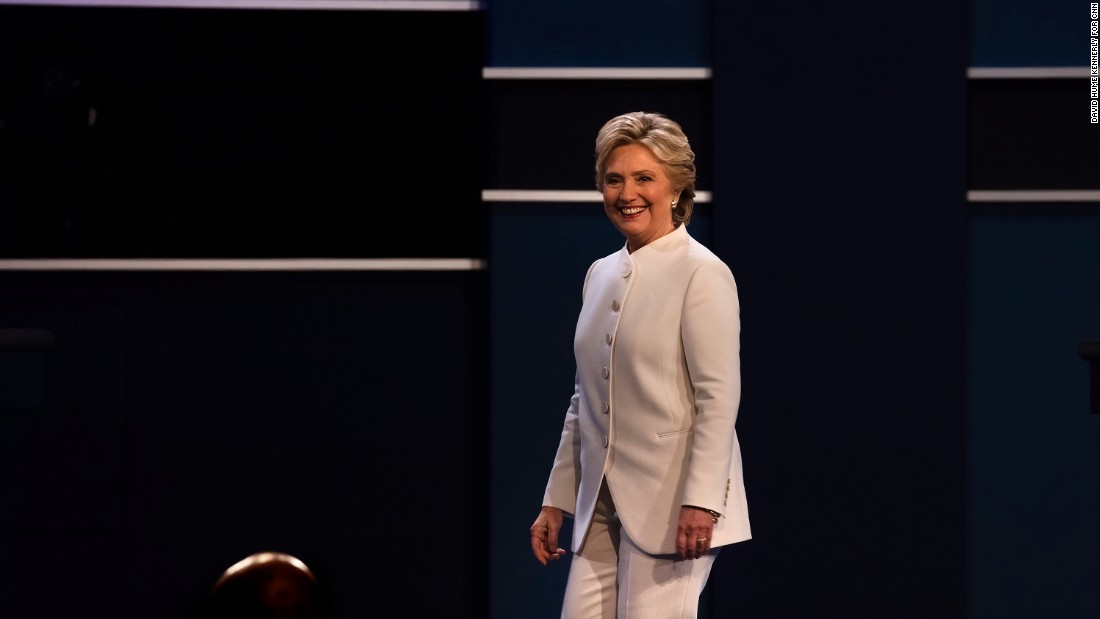 (CNN)Hillary Clinton says her preparation for this campaign's three presidential debates included anticipating an unpredictable Donald Trump, and perfecting what she described as her "listening woman" face.
"A lot of this comes down to who get's into whose head. its like an athletic contest — it's the closest we have in politics to that," she
told People Magazine
in a story published Wednesday. "It was not clear to me which Donald Trump or how many Donald Trumps would show up during the course of each debate. So I really did have to think very consciously about how I was going to deal with whatever he said and however he behaved."
<
ul class="cn" cn-list-hierarchical-xs cn–idx-4 cn-zoneadcontainer">
The Democratic presidential nominee said she was prepared when Trump appeared to linger near her during the October 9 town hall style debate on CNN.
"So if it happens, as it happened to me on that second debate stage, you're not taken by surprise. Because, look, if somebody is like all of a sudden over your shoulder, it's easy to be startled or to turn around," Clinton said. "But I was determined to be very focused on what I wanted to say to the American people — draw a contrast with whatever Trump had to say and try to be as calm and composed as possible."
Clinton was not alone in prepping for the three 90-minute debates, and praised her campaign staff for perfecting her performance.
"I had a team of people who were relentless, totally in the head of what Trump might do," she said. "A lot of this comes down to who gets into whose head. It's like an athletic contest or maybe a high-stakes entertainment performance."
Clinton has experience debating in contentious environments. During her 2000 Senate bid, her opponent Rick Lazio famously approached her podium to get her to sign a campaign pledge. Eight years later when she was asked about her likeability among Americans during a primary debate, then-Sen. Barack Obama famously interjected, "you're likeable enough."
Read more: http://www.cnn.com/2016/11/02/politics/hillary-clinton-listening-woman-face/index.html