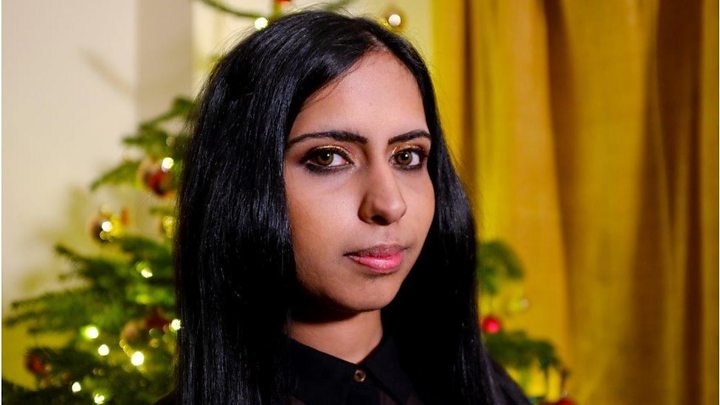 Despite television bombarding us with images of the perfect family Christmas, only 62% of the British population will spend most of the day with their closest relatives, a survey suggests.
The BBC's Victoria Derbyshire programme spoke to three people who do not have contact with their family about what their Christmas was like.
"I remember last Christmas there wasn't even that noise of the door being opened, and I just felt so unwanted, as though everyone has someone or somewhere around – I didn't have that. I was very upset, and I just stayed in my room and pretty much cried all day," says Farah, 21.
This year she aims to cope by treating it like a normal day. She plans to do some revision, while playing music to help with the silence.
Farah – whose name we have changed – has no contact with any of her family. She grew up with her mother, to whom she hasn't spoken for two years. She now lives in her university town.
<
div id="bbccom_mpu_1_2_3″ class="bbccom_slot" mpu-ad" aria-hidden="true">