One doesn't just casually wave to
Beyoncé
across the room. No, you must approach the queen with deference, as all loyal subjects do, even if you're
Chrissy Teigen
.
The
soon-to-be mother of two
stopped by "The Tonight Show" on Tuesday night to prove once again that, yes, she is
the
most relatable of them all by sharing her encounter with the "Lemonade" singer at the Grammys.
"There's nobody like seeing Beyoncé in person. It's just so incredible," Teigen recounted to host Jimmy Fallon. "The aura that comes around her. I mean, she just emits this aura that's spectacular."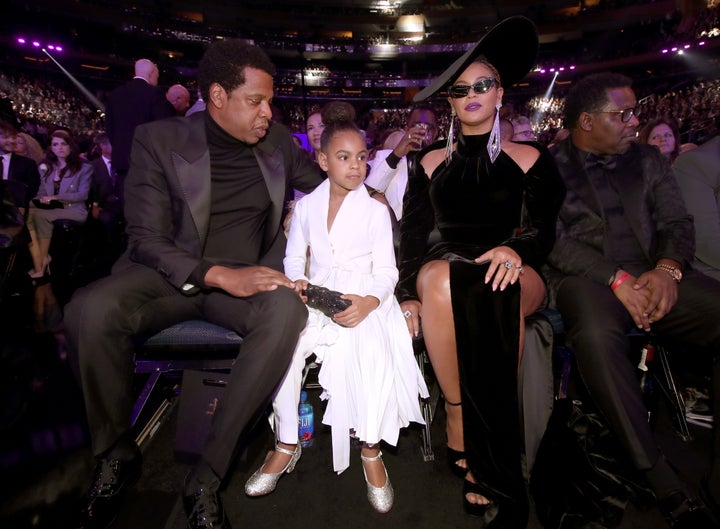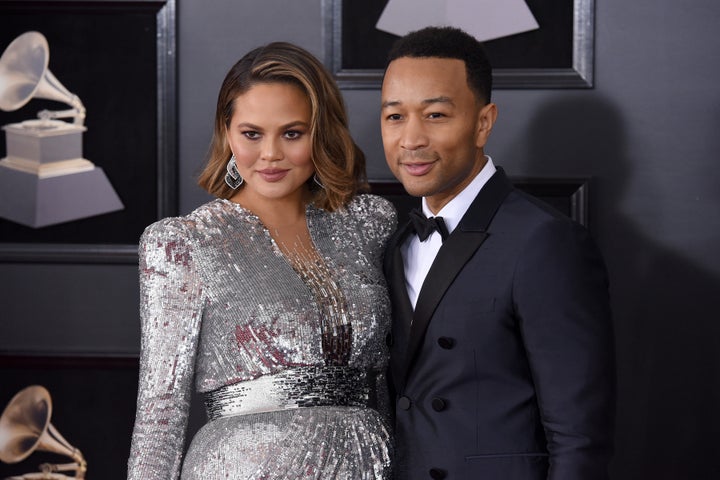 Teigen was at the awards show with husband John Legend. Before the couple left ceremony early ― a "sober Grammys is a different type of Grammys for me," she joked ― the supermodel decided to swing by the section where Beyoncé, husband Jay-Z and Blue Ivy were seated, only to out-Chrissy herself in diva's presence.
"On our way out, I was like, 'We have to say something, right?'" she recalled. "And I took both her hands ― I don't do this for anybody, it was very weird ― and John's like, 'What the hell are you doing?' And I took her hands and I got down on my knees and I was like, 'Sorry to bother you, My Queen.' Like, who says that?! It was like, m'lady. Like, what do you even ― who am I?"
Teigen said that meanwhile, her husband was "bro-fiving" with frequent collaborator Jay-Z, who she said had his own bottle of wine next to him throughout the show.
She didn't share how Bey reacted to her royal greeting, but judging by the rest of the night Blue Ivy probably told her to quiet down.
Watch another clip from Teigen's appearance below:
<
div class="app-download-interstitial" hidden js-app-download-interstitial bn-app-download yr-app-download" data-block-class="app-download-interstitial">