Communist partys propaganda department reportedly issues important instruction blocking singers entire repertoire from mainland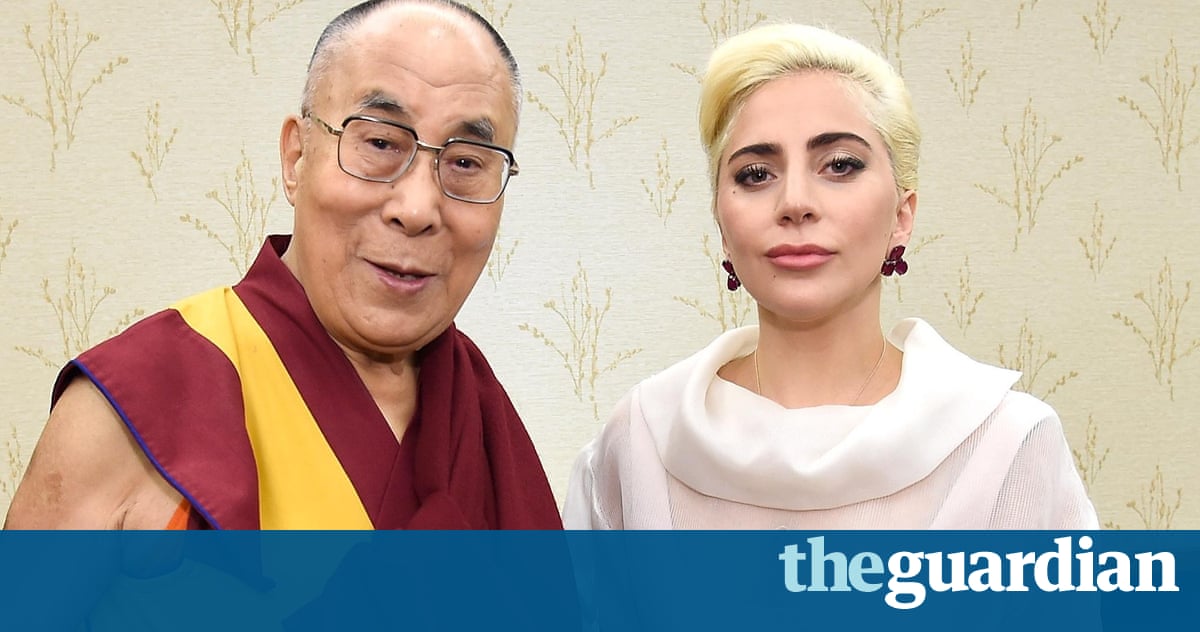 Lady Gaga has reportedly been added to a list of hostile foreign forces banned by Chinas Communist party after she met with the Dalai Lama to discuss yoga.
The American pop singer, who has sold more than 27m albums, met the exiled Tibetan spiritual leader on Sunday before a conference in Indianapolis.
A video of the 19-minute encounter in which the pair pondered issues such as meditation, mental health and how to detoxify humanity was posted on the singers Facebook account.
The meeting sparked an angry reaction from Beijing, which has attacked the spiritual leader as a wolf in monks robes.
The Dalai Lama, who fled into exile in March 1959, insists he is merely seeking greater autonomy from Chinese rule for Tibetans.
But Chinas rulers consider him a separatist who they claim is conspiring to split the Himalayan region from China in order to establish theocratic rule there.
Following Lady Gagas meeting, the Communist partys mysterious propaganda department issued an important instruction banning her entire repertoire from mainland China, Hong Kongs pro-democracy newspaper Apple Daily reported on Monday.
Chinese websites and media organisations were ordered to stop uploading or distributing her songs in a sign of Beijings irritation, the newspaper said.
The propaganda department also issued orders for party-controlled news outlets such as state broadcaster CCTV and newspapers the Peoples Daily and the Global Times to condemn the meeting.
Asked by a foreign reporter whether the tte–tte would create a bad romance between Beijing and Lady Gaga, a spokesperson for Chinas foreign ministry initially hinted that he was not familiar with the pop stars Grammy-winning back catalogue. Who? Hong Lei said when asked for Beijings view on the singers meeting.
Hong went on to condemn the Dalai Lamas global campaigning.
The purpose of his visits and activities in other countries is just to promote his proposal for Tibetan independence, the spokesperson said, according to AP. We hope that people from the international community can be fully aware of his true colours and nature.
All mention of the Lady Gaga controversy appeared to have been purged from the official transcript of that press conference.
On Tuesday afternoon it was still possible to download Poker Face and Bad Romance on Chinas QQ Music and NetEase Cloud Music players. But a report about the Dalai Lamas meeting with Lady Gaga appeared to have been deleted from the NetEase website.
China has previously banned artists and groups such as Maroon 5, Bjork and Oasis from performing in the country after they met with the Dalai Lama or spoke out in favour of him or Tibetan independence.
Experts suggested the American singer would have gone into her meeting with the spiritual leader with her eyes wide open as to the consequences.
Lady Gaga knew how Beijing would react, Bill Bishop, who runs the Sinocism newsletter, wrote on Twitter. Good for her to show some courage, unlike most celebrities who are scared of bullying Beijing now.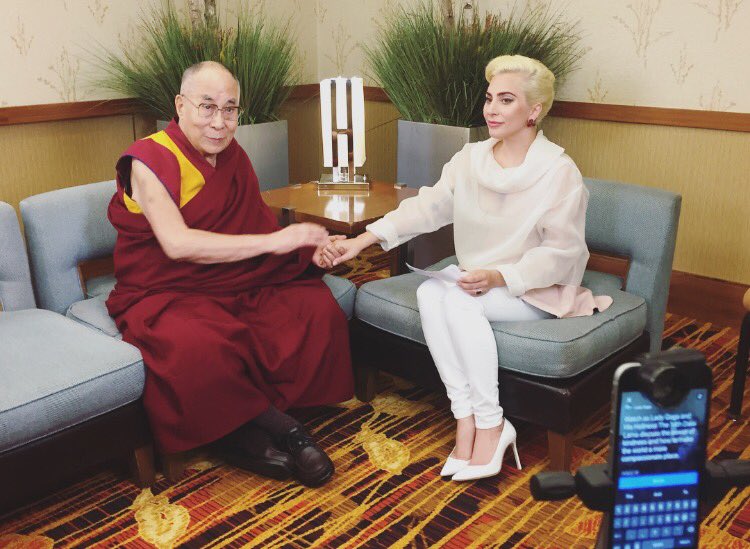 Lady Gaga, whose career has survived <a href="https://www.theguardian.com/world/2011/aug/24/banned-china-lady-gaga-perry" data-link-name="in" body link" class="u-underline">previous bans in China, has yet to respond to Chinas reported ban of her work.
During her meeting with the Dalai Lama she said: We have to cool the system down. Its about less heat, more cooling, more relaxation but also [being] thoughtful and strategic.
Read more: https://www.theguardian.com/music/2016/jun/28/china-lady-gaga-ban-list-hostile-foreign-forces-meeting-dalai-lama