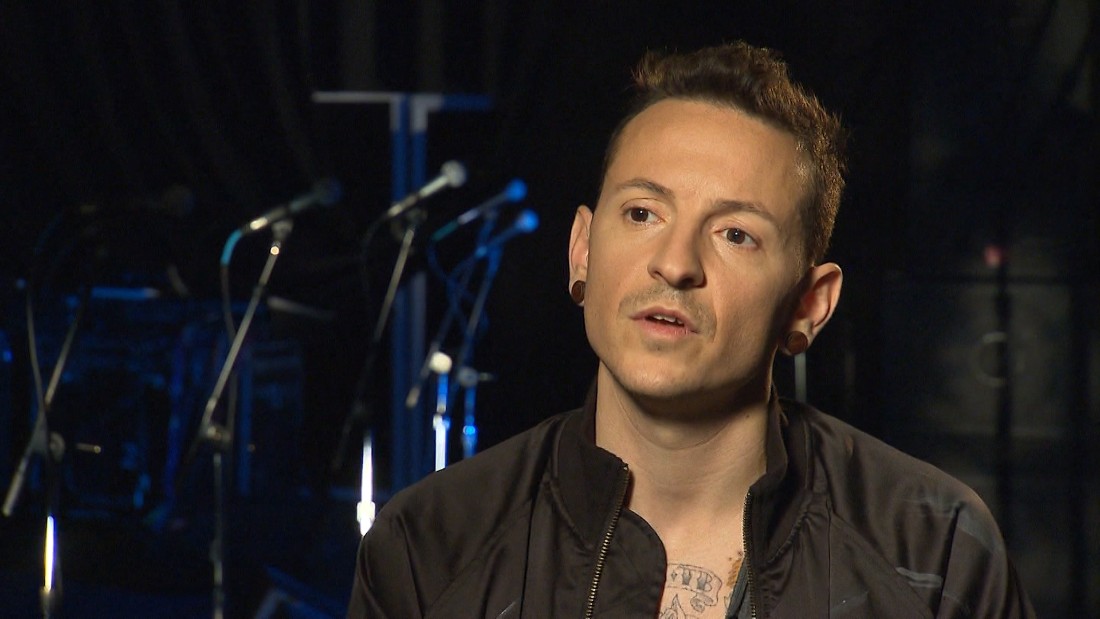 (CNN)After his friend Chris Cornell died two months ago, Linkin Park singer Chester Bennington wrote a letter thanking him for inspiring him and hoping he would find peace in "the next life."
"Your talent was pure and unrivaled," Bennington wrote. "Your voice was joy and pain, anger and forgiveness, love and heartache all wrapped into one. I suppose that's what we all are."
In his letter in May, Bennington expressed his appreciation to the former Soundgarden and Audioslave frontman for including him in personal moments "with you and your beautiful family."
On Thursday, Cornell's widow, Vicky Cornell, tweeted: "Just when I thought my heart couldn't break any more…..I love you."
The Associated Press reported that Bennington was godfather of Cornell's son, Chris.
In 2008, Bennington told the Orange County Register he enjoyed touring with Cornell.
"Chris is an amazing guy. We've become really good friends," Bennington said. "I go up on stage every night with him and perform 'Hunger Strike,' and he comes out during our set and performs 'Crawling' with us, and the crowd just flips out."
He told Billboard that year that Cornell was tops among artists he wanted to collaborate with on a future project.
Linkin Park played a song for television just a few days after Cornell's death. Instead of using the single titled "Heavy," the band decided to go with "One More Light," a song about the loss of a friend.
Band member Mike Shinoda told Radio.com in May that Bennington had a hard time making it through rehearsals.
"He was getting halfway through and getting choked up," Shinoda said. "And even when we did play the whole song and it was taped for TV he kind of just stopped towards the end."
Shinoda said he thought the performance still was cathartic for Bennington.
A few days later Bennington sang the Leonard Cohen standard "Hallelujah" at Cornell's funeral.
Bennington was 41. He is survived by a widow and six children.
Read more: http://www.cnn.com/2017/07/20/celebrities/chris-cornell-chester-bennington-friendship/index.html