Pictures from earlier on day of clashes show James Fields with white supremacist group Vanguard America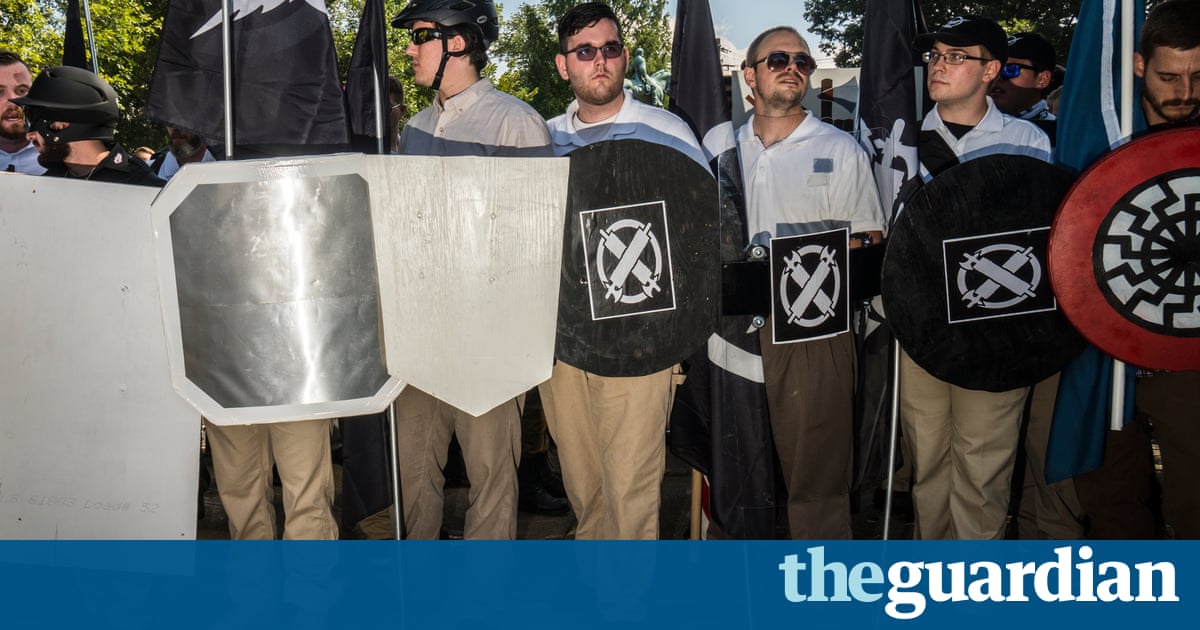 The man accused of murdering a woman by deliberately driving into her during protests against a far-right rally was photographed earlier in the day standing with the white supremacist, neo-Nazi group Vanguard America.
James Fields, 20, of Maumee, Ohio, allegedly killed Heather Heyer, aged 32, and injured 19 others when he rammed his car into a group peacefully protesting on Saturday in Charlottesville, Virginia.
Photographs from earlier that day appear to show Fields rallying with Vanguard America and carrying a shield bearing the groups insignia. He wears the white polo shirt and khaki pants that are the groups uniform.