CBS network announces competition series based on the popular mobile phone game, once skewered by Stephen Colbert on his Late Show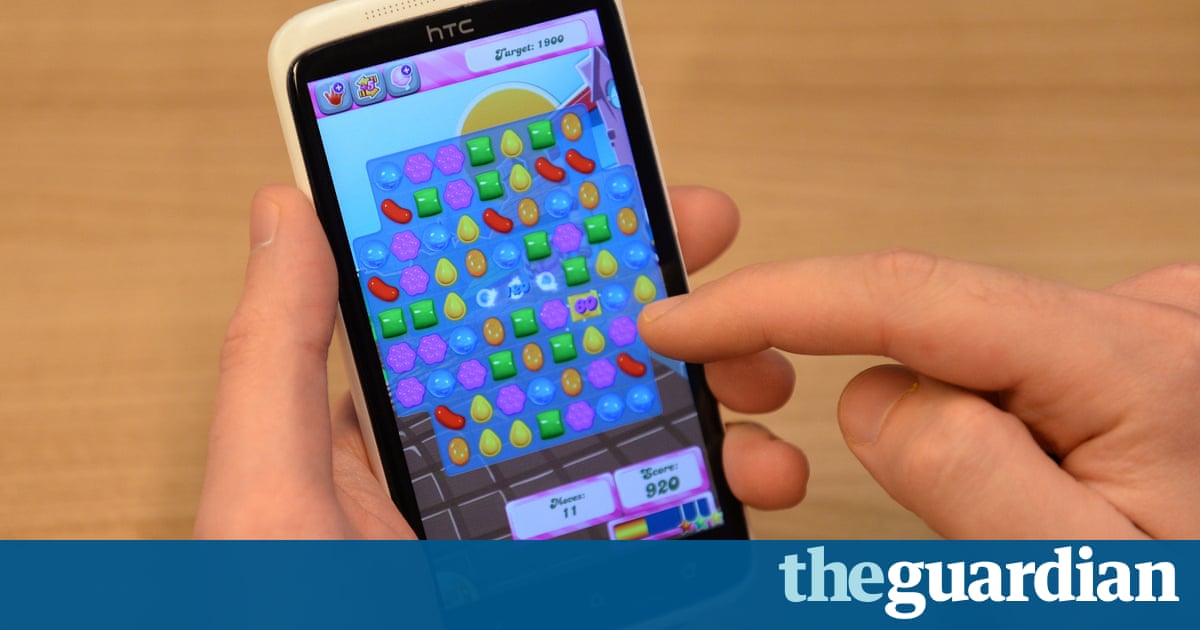 Candy Crush, the addictive mobile phone game, is being adapted into a TV game show, the CBS network announced on Tuesday.
Matt Kunitz, who produced NBCs long-running game show Fear Factor, is listed as creator of the Candy Crush competition series. The network did not announce the number of episodes ordered or a premiere date, though it did say the show would be broadcast on its TV network in the US and distributed internationally by Lionsgate.
We are huge fans of Candy Crushand, like so many others, we know the rush of advancing to the next level of the game, said Glenn Geller, president, CBS Entertainment, said in a statement. Executive producer Peter Levin credited the appeal of awesome worldwide IP [intellectual property] like Candy Crush to its great characters.
Candy Crush, created by UK tech firm King Digital, is a puzzle game in which players match identical candies. King Digital was bought in 2015 for an eye-popping $5.9bn by gaming giant Activision.
The purchase provided fodder for a segment on CBSs The Late Show with Stephen Colbert. With help from actor Liam Neeson, the comedian mocked up a clip from tragic father-son drama Candy Crush: The Movie, a more serious affair than the gameshow appears to be.