Theres no plot, no subtext and no apparent point, but the tunes including Memory, sung by Leona Lewis drill into your brain like a flesh-eating worm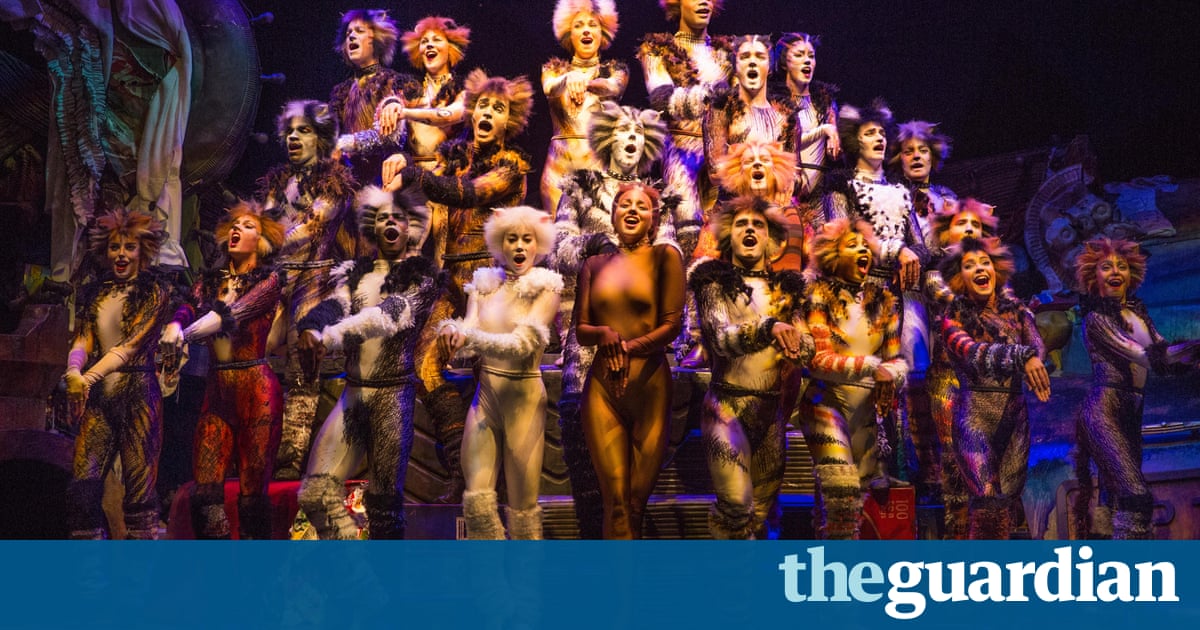 For the entirety of the two hours I sat watching Cats, which is back on Broadway after a 16-year absence, I had a version of the Muppets Statler and Waldorf routine going on in my mind. This revival is TERRIBLE, I thought; hideously dated, boring, empty, meaningless, unfunny, kitsch without meaning to be, complacent, simultaneously bloated and undernourished. Bringing it back was a terrible idea and Trevor Nunn, who directed the original and has been re-engaged for the revival, should be thoroughly ashamed of himself.
Wait. Wait a goddamn minute. What on earth am I talking about? This is TERRIFIC. Look at me Im actually smiling in the darkness! Look at these fun people on stage, doing scissor jumps and backflips in their cat-themed lycra body suits! This is amazing! How could anyone resist this? This is the most charming, life-affirming thing Ive ever seen. This is my nine-year-old self, leaping out to take the hand of my 40-year-old self and begging her to give up on her cynicism and submit to the magic! Look LOOK! its only bloody Magical Mr Mistoffelees!
I still have no idea which view is the right one. What I will say is that, as with every Andrew Lloyd Webber musical Ive ever been to, I travelled home on the subway afterwards humming a tune that had drilled its way into my brain like a flesh-eating worm. (In this case, Skimbleshanks the Railway Cat.) I will also admit that, while there was, as ever, no plot, no subtext, no apparent point to Cats, in the aftermath of seeing it I felt very cheerful.