The now-president Trump hailed the business as the eighth wonder of the world when it opened in 1990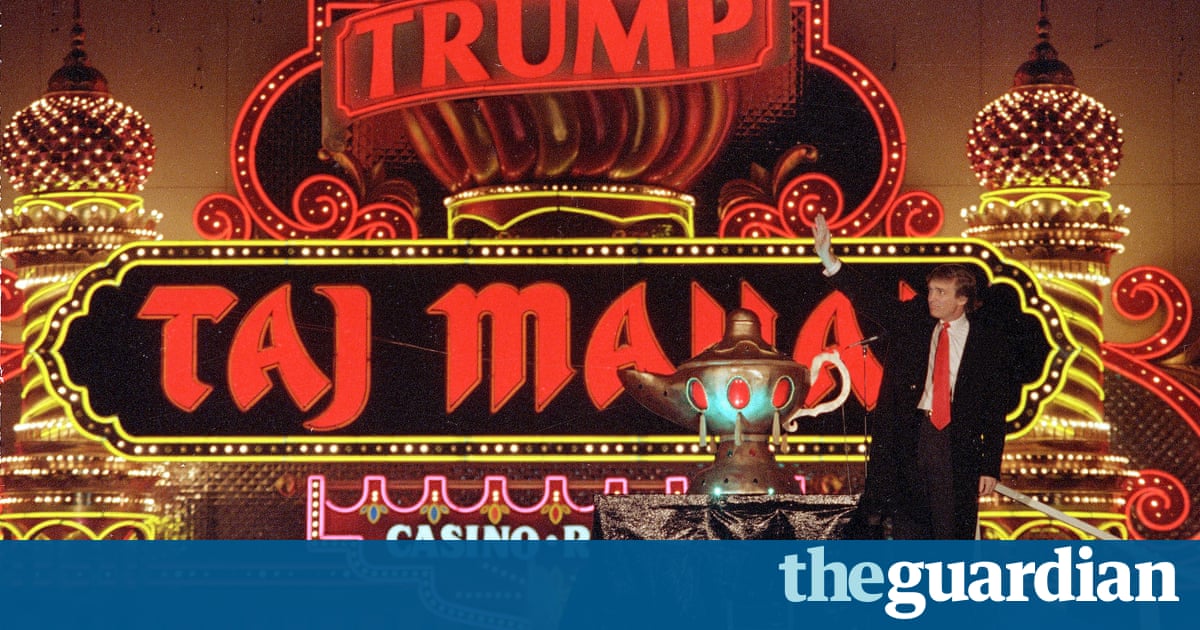 Carl Icahn, the billionaire investor, has reached a deal to sell the failed Trump Taj Mahal casino in Atlantic City.
The sale to Hard Rock International and two New Jersey investors comes four months after <a href="https://www.theguardian.com/us-news/2016/aug/12/trump-taj-mahal-strike-bankruptcy-carl-icahn-casino-workers" data-link-name="in" body link" class="u-underline">Icahn closed it amid a crippling strike. The price was not revealed.
We are excited to be part of this revitalization of Atlantic City creating thousands of jobs to help local employment, said Jim Allen, chairman of Hard Rock International. We are 100% convinced Hard Rock Hotel and Casino Atlantic City will be a success.
He said the company planmed to invest $300m in renovating and rebranding the property.
Icahn, who also owns Atlantic Citys Tropicana Casino and Resort, said he decided one casino in town was enough. He said in January he had lost about $300m owning the Taj Mahal and would be delighted if he could sell it for half that amount.
We … are extremely happy with our ownership of the Tropicana Casino and Resort, and after considerable analysis and deliberation we determined that we only wanted to own one operating casino property in Atlantic City, he said on Wednesday night. A sale of the Taj Mahal therefore represents the optimal outcome for us. We wish Hard Rock and its partners the best of luck with the Taj Mahal.
Hard Rock has proposed building a major casino resort in northern New Jersey at the Meadowlands racetrack with its owner Jeff Gural. But voters overwhelmingly rejected a statewide referendum in November 2016 that would have authorized casino gambling to expand beyond Atlantic City. The issue cannot be revisited for at least two years.
Icahn said the sale does not include the shuttered Trump Plaza Hotel and Casino, which closed in 2014. Icahn said he is still trying to sell that property.
Trump, who at the time was a Manhattan real estate mogul, dubbed the Taj Mahal the eighth wonder of the world when it opened in 1990. But within a year it was in bankruptcy, the victim of unsustainably high levels of debt taken on during its construction.
Trump cut most of his ties with Atlantic City in 2009, stepping down from the company he once ran, Trump Entertainment Resorts, most of which was then controlled by bondholders who swapped their debt for equity in the company during bankruptcy. Trump retained only a 10% stake in the company in return for the right to use his name, but that was wiped out last year when Icahn acquired the company from its latest Chapter 11 filing.
Local 54 of the Unite-Here union went on strike against the Taj Mahal on 1 July when it could not reach a new contract with Icahn to restore benefits that Trump Entertainment got a bankruptcy court judge to terminate in October 2014. Losing millions of dollars a month, Icahn decided to close the casino on 10 October, putting nearly 3,000 workers out of jobs.
Many of those workers are hoping to be rehired when the casino opens, which might not happen until the summer of 2018.
Read more: https://www.theguardian.com/us-news/2017/mar/02/carl-icahn-sells-failed-trump-taj-mahal-casino-in-atlantic-city