The Loons are joining MLS as an expansion team, and leading them into the promised land is a coach whose approach is best described as open-minded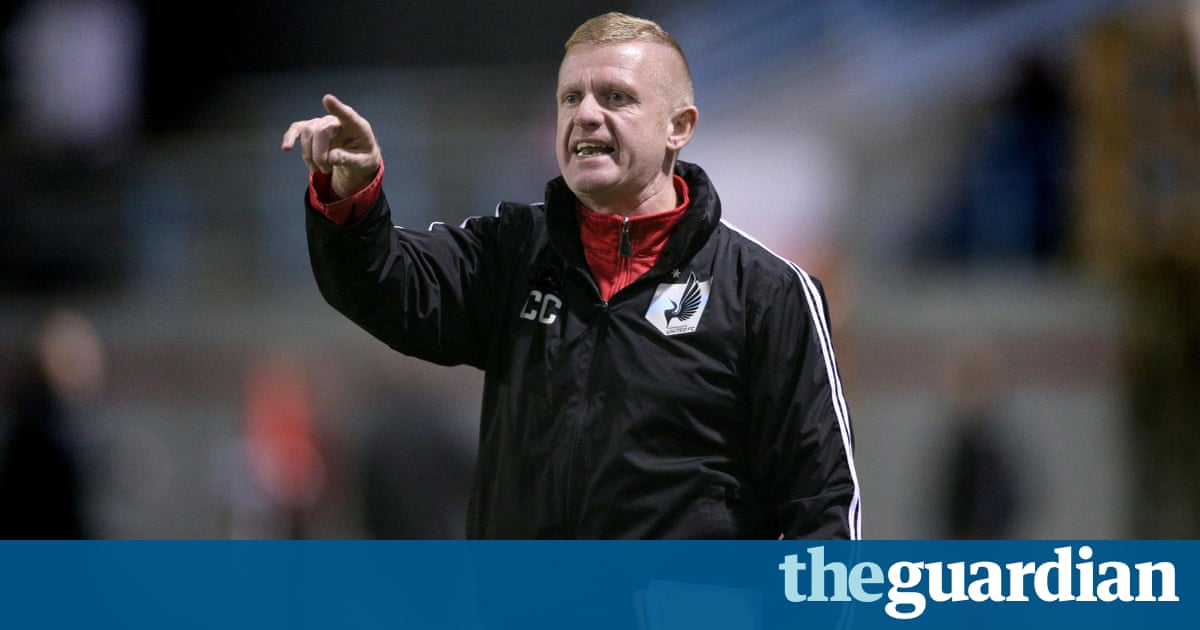 In his early years, in the 1980s, he was there on the picket lines supporting striking miners. There to rage against a machine fixed against the British working class and their way of life a world from which he came. There, too, to witness the brutal policing that came with it. And there to watch on in horror as the soccer world got a dose.
Because the end of the decade saw another policing disaster: the deaths of 96 Liverpool supporters at Hillsborough, innocent victims who were later blamed. Carl Craig, son of Newcastle, England, recognized it as another example of the worst excesses of the times, when soccer fans were treated like shit, virtual second-class citizens. The policies of Margaret Thatcher claimed many victims. And Craig was one of its agitators: protester, advocate, and punk musician.
Today, Craig is the high functioning head coach of presumptive 2017 MLS addition Minnesota United. The now 50-year-old Craig is the man tasked with leading the Loons into the promised land from the less celebrated confines of the North American Soccer League. For a football man, hes unorthodox and refreshing.
To his players and the Minnesota United staff, Craig is indeed no run-of-the-mill soccer coach. He is the friendly, impressionable funnyman now leading their team down a merry road. That colorful biography threads through his approach to management. Lapsed punk musician, former bike messenger, one-time aspiring vegan restaurant owner. Somehow those experiences all seem to find life around the Minnesota camp. In his coaching, he broaches into New Age territory. Meditation. Even hypnosis. But behind the jocular atmosphere, behind his unusual methods, lies a well-respected, serious football man.
One of a kind, is how Minnesotas veteran midfield man Aaron Pitchkolan describes his boss. His enthusiasm for the game, Pitchkolan goes on, is unique. He knows his soccer. Theres no doubt about it. The way he approaches the game hes obviously super knowledgeable as far as tactics go. And then on top of that I think hes great when it comes to dealing with the players.
Yet many of the players, the 33-year-old says, at least until very recently, didnt know much about the punk past of the man with the strange accent and peculiar banter.
For Craig, it all started playing boys soccer in the north-east of England. An aspiring defensive midfielder, occasional right-back, his on-field career suffered in his mid-teens. His parents had earlier divorced, and his mother, remarried, had moved to the Middle East. And I didnt want to go, Craig tells the Guardian. I was essentially looking after myself. You know, a 14-, 15-, 16-year-old lad, a bit daft, not too stupid but its tough when youre trying to make the world work for yourself at that age. Having to get to places, et cetera, et cetera. Football just kind of fell by the wayside to be honest.
By then he was listening to punk music, and forming an affinity with left-leaning political causes. He toured Britain with punk bands, joining Newcastle-based group Reality Control. Chumbawamba, who had a hit in the late 90s with Tubthumping, were among his friends. Back then he was a vegan, inspired to run a whole foods co-op out of the spare room in his flat. Usually broke, surviving on unemployment checks in a dismal Britain of the time, he nevertheless remained a beacon of hope.
We got into the idea of opening a vegan restaurant, so I would hitch-hike around Britain visiting vegetarian places and vegan places, which back then there werent a lot of, Craig explains. But the lack of finances made the dream elusive. We didnt have a pot to piss in, really, he laughs, so no one was going to touch us. But it was a great experience. The music kind of tied in with it it was an educational time of my life, very enriching.
In that vein, along the way Craig had acquired his full English FA badge he now holds a number of other top coaching qualifications including a Uefa A license which of course led to the United States. Prior he had worked for the FA in the English north-east, as well as for the Newcastle United academy system along with Sheffield Wednesday. At the same time, he continued playing for fun in local leagues. Since first arriving in the US in 1994, Craig has coached across the youth ranks as well as at the Premier Development League and National Premier Soccer League levels. He has been with Minnesota since 2010.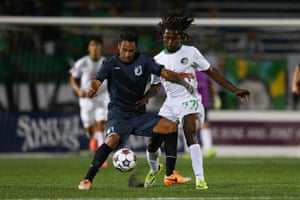 Read more: https://www.theguardian.com/football/2016/jun/29/carl-craig-head-coach-minnesota-united-mls