The Summer Games are often overshadowed by their winter counterpart. But Rio 2016 provided plenty of thrills for Canadian viewers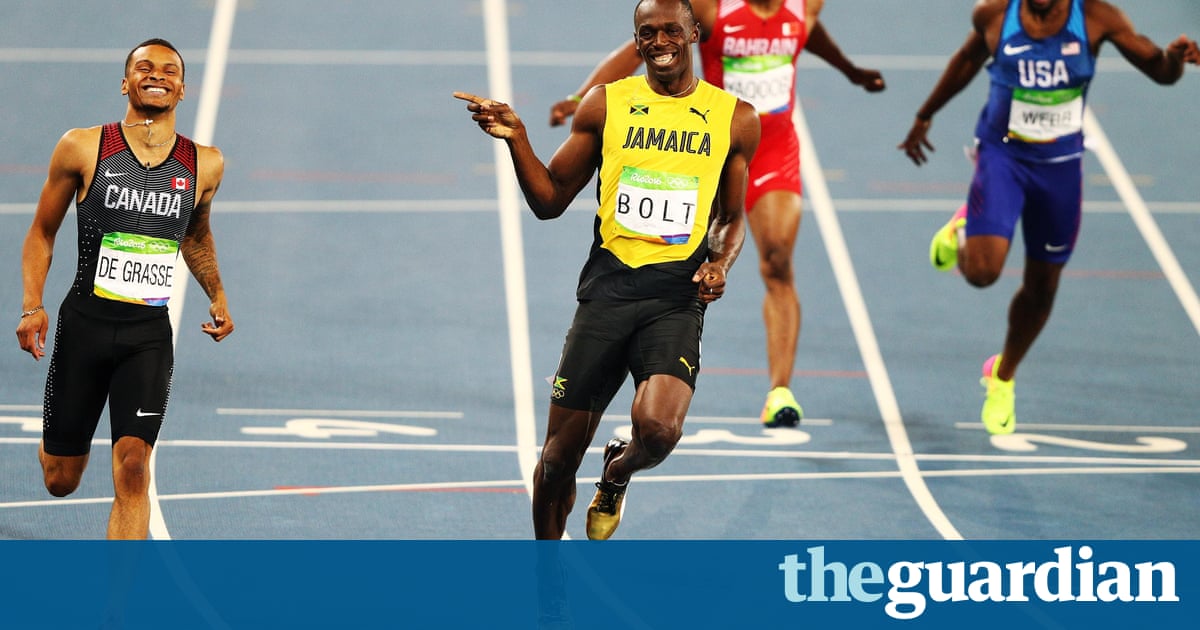 Well hey, that ended up being kind of fun.
While its true that Canadians dont always get quite as excited about the Summer Olympics as some other countries we could mention, we still enjoy a good show. And for the most part, thats what the last two weeks delivered, as Canadian athletes treated us to an entertaining and largely successful Games.
So before the whole country moves on to NHL training camps, the Blue Jays stretch run, and whichever random event our shirtless prime minister wanders into next, lets take one last look back at Rio. Here are some of the countrys best, worst and strangest moments of the 2016 Summer Olympics, along with the uniquely Canadian experiences they brought to mind for those of us watching at home.
Best overall performance
Well start with the easiest call. The competition to become Canadas biggest star of Rio ended early and decisively, with swimmer Penny Oleksiak winning four medals in the Games opening days. After earning bronze in a pair of relay events and silver in the individual 100m butterfly, Oleksiak went on to capture the countrys first gold medal in the 100m freestyle.
That gave her Oleksiak four medals, making her the first Canadian athlete to ever take home that many in a single Summer Olympics. Not surprisingly, she was rewarded with the honor of being named flag bearer for the closing ceremony. And best of all, given that shes just 16 years old, its fair to say that this probably wont be the last that Canadians see of her in Olympic action.
Also, she got a Twitter follow from Drake, so theres that.
Comparable Canadian experience: When you roll up the rim and actually win, and then just keep winning for the rest of the contest. (OK, sure, all you ever win are the lousy free donuts, but we cant all be Penny Oleksiak.)
Worst moment for old people
Shortly after Oleksiaks first medal, we learned that she and team-mate Taylor Ruck were officially the first ever Olympic medalists to have been born in the 2000s. We then realized that couldnt possibly be right, since the whole Y2K thing was only a few years ago, right? Then we sat down and did the math. Then we felt very, very sad.
Comparable Canadian experience: When you make a Dr Penfield, I smell burnt toast joke and some kid just stares at you like youre a moron.
Most adorable bromance
Sprinter Andre De Grasse went into the Games looking like a potential breakout star. At just 21 years old, hed already medaled twice at the 2015 World Championships and was viewed as a contender in the 100m, 200m and mens 4x100m relay.
Granted, this is sprinting, where contender is relative. Usain Bolt dominates the sport, and went into Rio as the heavy favorite to win gold in all three events, just as he had in 2012 and 2008. But De Grasse had an outside shot to beat him, or at least make him work for it.
In the process, the two became the Games most endearing stories, forming a relationship that played out like a classic mentor/pupil relationship combined with an endearing buddy cop movie. The pair had a knack for finding themselves racing side-by-side, delighting the sports world by spawning a series of adorable photos.
In the end, Bolt swept all three events because of course he did, with De Grasse earning a silver and two bronze. Despite some disappointment over failing to pull off the upset, the performance firmly established De Grasse as one of sprintings top young contenders. And maybe more importantly, it left the rest of us with new relationship goals.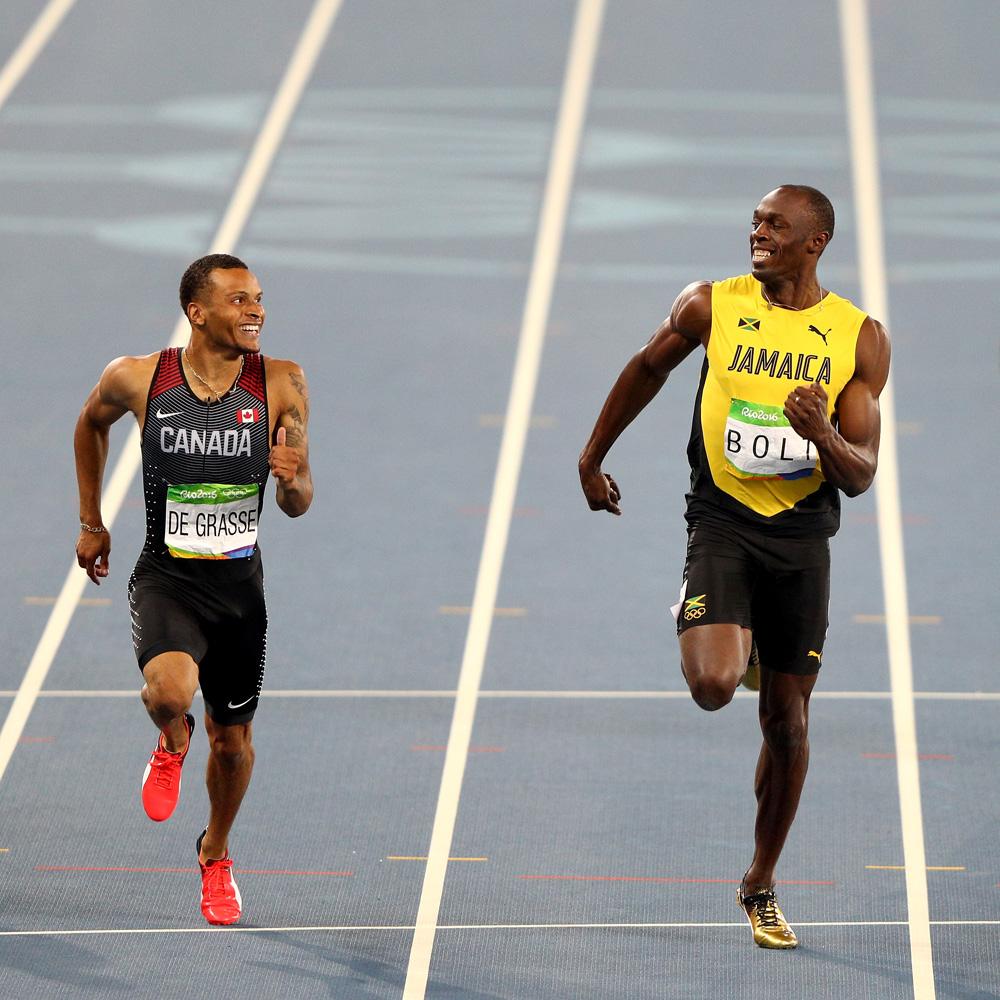 Comparable Canadian experience: When an American TV show acknowledges Canada and we all get excited, then briefly wonder if maybe were a little too excited and were making it weird, and then decide to just go with it anyway.
Best overall trend
Canada reportedly went into the Olympics with a goal of finishing in the top 12 of the overall medal count. They ultimately exceeded that, ending up with 22 medals, good for 10th. The track and field team fared well, including a high-jump gold for Derek Drouin. Rosie MacLennan defended her gold medal in trampoline, and Erica Wiebe added one in freestyle wrestling. Canadian women did especially well, medaling in soccer, cycling and rugby; in fact, the countrys first 12 medals were all won by women, before De Grasse finally got the men on the board.
And sure, its hard not to notice that most of those 22 medals, 15 in all, were bronze. Thats nothing to be ashamed of a medal is a medal but it did mark the second straight Olympics where the majority of our podiums were made up of bronze medals. If there was an Olympics for winning bronze, Canada would kick ass. Which is to say we would finish third.
Still, the 22 medals also tied Canadas total from 1996 as the most ever, with the exception of the heavily boycotted 1984 Games. Its fun to show up at an Olympics and kick a little international tail.
Comparable Canadian experience: The Winter Olympics.
Most disappointing performance
While the Games were an overall success, there were a handful of disappointing performances, probably none bigger than the lack of success in rowing events. Rowing had become one of the countrys best (and best-funded) events over recent Olympics, but were nearly shut out this time around, picking up just a lone silver. That was in part due to a new strategic focus on small boats, one that will no doubt be second-guessed now. And for the first time since 1992, the country was also shut out in canoeing and kayaking.
Comparable Canadian experience: When youre in another country and you go to a store looking for ketchup chips.
Best sportsmanship story
Canadian race-walker Evan Dunfee was considered a longshot to medal coming into the mens 50k event. But he posted a personal best and Canadian record, crossing the finish line in fourth place despite a collision with a Japanese competitor. That opponent, Hirooki Arai, went on to finish third, but was disqualified after Athletics Canada appealed, a ruling that moved Dunfee to third place and a spot on the podium.
The honor was short-lived; a subsequent Japanese appeal was upheld, and Dunfee was knocked back down to fourth spot in a decision that felt like yet another addition to the long history of Canadian athletes coming out on the wrong side of a technicality. But then Dunfee did something unexpected: He agreed with the decision. He declined to file an appeal, citing his belief that the contact had been accidental.
I will sleep soundly tonight, and for the rest of my life, knowing I made the right decision, Dunfee said in a statement. I will never allow myself to be defined by the accolades I receive, rather the integrity I carry through life.
The accolades from around the sports world were immediate, with some even suggesting that Dunfee be named flag-bearer. And Canadians everywhere agreed: Its better to finish a well-earned fourth than to a squeeze into a medal spot based on a minor rules violation.
Comparable Canadian experience: When somebody from another country tells you they love Canadian music, and you feel proud because theres more to life than just topping the charts.
Most awkward transition from a sportsmanship story
Mere hours after the Dunfee story played out, the Canadian mens 4×100 relay team squeezed into a medal spot based on a minor rules violation. Well played, sports gods. Well played.
The ruling disqualifying Team USA based on a bad handoff was the correct one. And the Canadian teams performance was worthy of a medal, even breaking the national record held by the legendary 1996 team. But the timing was less than ideal, causing a bout of cognitive dissonance that the entire nation quickly decided to just ignore.
Comparable Canadian experience: When somebody from another country tells you they love Canadian music, and you feel proud for a few minutes before you realize they mean Nickelback and Justin Bieber.
Most embarrassing moment that immediately morphed into something quintessentially Canadian
CBC broadcaster Elliotte Friedman briefly made headlines when he misidentified the winner of a showdown between Michael Phelps and Ryan Lochte. The gaffe was embarrassing for Friedman, whod been handed the swimming assignment only days before the Games began when a colleague was sidelined with health problems. And it was the sort of public mistake that tends to play out in a predictable way these days with everyone pointing and laughing while the unfortunate victim furiously tries to dig out of the hole, making it worse all along the way.
Instead, Friedman owned the mistake and insisted on taking full responsibility. And then, rather than pile on, Canadian fans and fellow media rallied around him. Friedman has long been one of the most respected voices on Canadian airwaves, and the nation largely had his back.
The lesson: Canadians can be a forgiving bunch especially when youve built up the sort of reputation that can withstand a single mistake.
Comparable Canadian experience: When someone spills their groceries on the bus, and everyone else helps them pick them up while also apologizing for some reason.
Dumbest controversy (that thankfully wasnt really our fault)
Canadian heptathlete Brianne Theisen-Eaton went into her event as a medal contender, and ultimately took home a bronze medal while the nation cheered her on. Also cheering her on: Her husband, Ashton. And that somehow turned out to be an issue.
Ashton Eaton is an American decathlete, and hed go on to win gold in the event for the second time. But before that, he briefly found himself at the center of controversy after being spotted wearing a Canadian baseball cap while cheering his wife on. Some American viewers noticed the fashion choice, and were upset because well, nobodys quite sure. But Eaton was forced to defend himself and his patriotism.
It wasnt the strangest controversy of the Games, since at least it didnt involve any fake police reports or stripping Mongolians. But it may have been the dumbest.
Comparable Canadian experience: Pretty much every time something even vaguely controversial happens in the NHL and we all lose our collective minds, then forget what we were angry about three days later.
Most Canadian thing ever
On Saturday, on the final night before the Closing Ceremony, the countrys athletes, officials and celebrities gathered at Canada House for one final time. And they spent that night doing the same thing that pretty much every other Canadian was doing that night: Watch the Tragically Hip concert.
Comparable Canadian experience: A Tragically Hip concert. Sorry, I cant think of anything more Canadian than that.
Read more: https://www.theguardian.com/sport/blog/2016/aug/22/canada-olympics-rio-2016-penny-oleksiak-andre-degrasse