<figure class="media-landscape" has-caption full-width lead">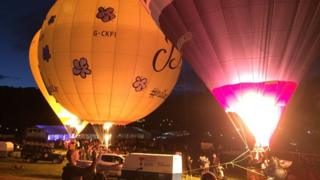 Image caption Music from Linkin Park was played in tribute to the late Chester Bennington
Thousands of people have attended the annual night glow at the Bristol International Balloon Fiesta.
The event sees hot-air balloons light up their burners in time to music.
This year's glow also featured a musical tribute to the late Chester Bennington from the band Linkin Park, who died recently.
<figure class="media-landscape" has-caption full-width lead">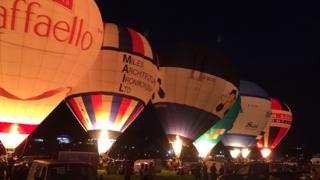 Image caption Balloons lined up along the venue at Ashton Court at lit up with music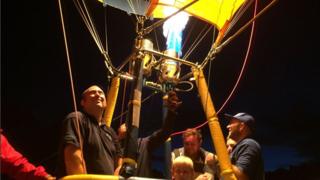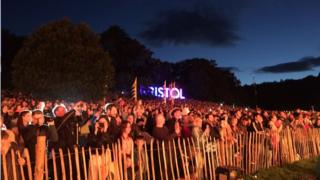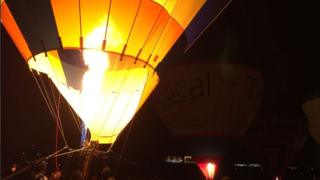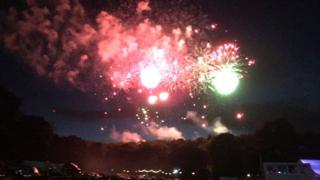 An earlier mass ascent of hot-air balloons was cancelled because of high winds but organisers are hopeful for launches on Sunday.
Read more: http://www.bbc.co.uk/news/uk-england-bristol-40914628